Dazzler #1 Error Variant
Marvel Comics, March 1981.

Low Dist.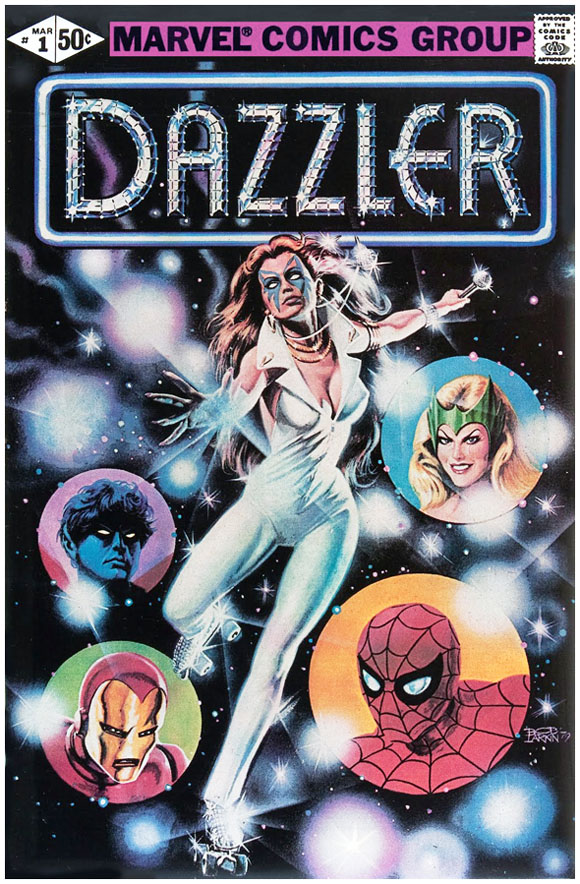 Dazzler was originally conceived as a collaboration between Casablanca Records (a successful disco label founded in the '70's) and Marvel Comics, with Dazzler first appearing in Uncanny X-Men #130 (Feb 1980) and gaining her own series over a year later with Dazzler #1 in March 1981. This was Marvel's first direct-market-only comic (it was not available via the newsstand market) and had a huge circulation, way above the average for popular titles of the day.
This takes us on to a curious error variant where pages 24 and 25 (containing advertisements) were printed in black and white:
It's not known how many copies of these were produced like this (it is likely these were early copies and the error was noticed and corrected) but they do seem to be reasonably easy to get hold of. In late October 2015, CGC had 56 recorded gradings of these printing errors.