8house #1 Image Expo variant
Image Comics, published date: June 2015.

Super-Rare!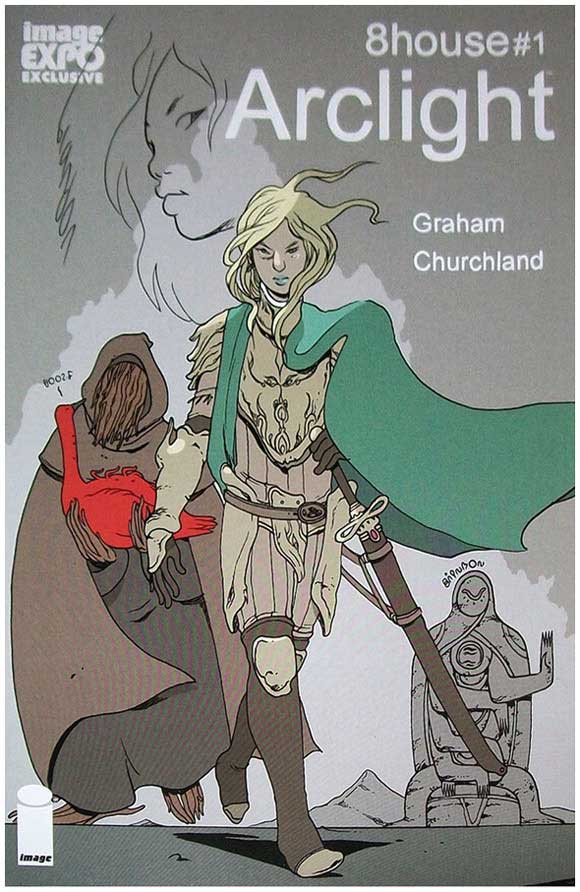 This is the Image Expo variant of 8house #1 "Arclight part one" written by Brandon Graham (who was also the cover artist for this variant) and interior art by Marian Churchland.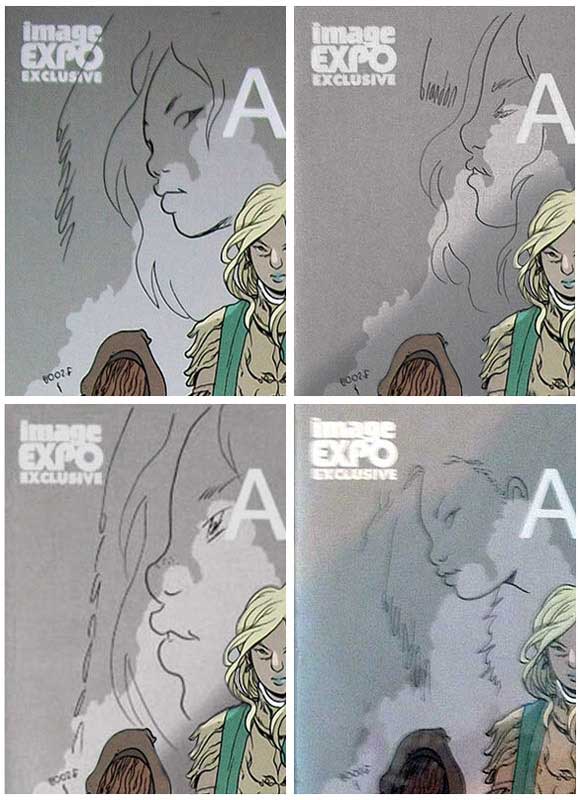 This variant does not seem to officially exist and, anecdotally, a source has quoted Brandon as saying they were created by mistake. However, it seems that at least four copies were sketched and signed by Brandon and given out at the Expo but the fate of the others (an unknown quantity) isn't known.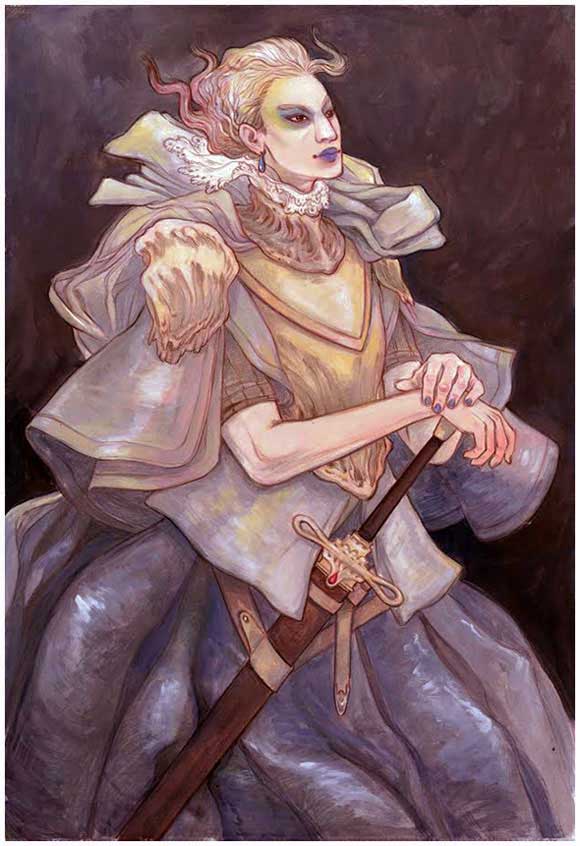 Above is the art used for the standard cover, which went on sale in comic shops on July 1st, 2015.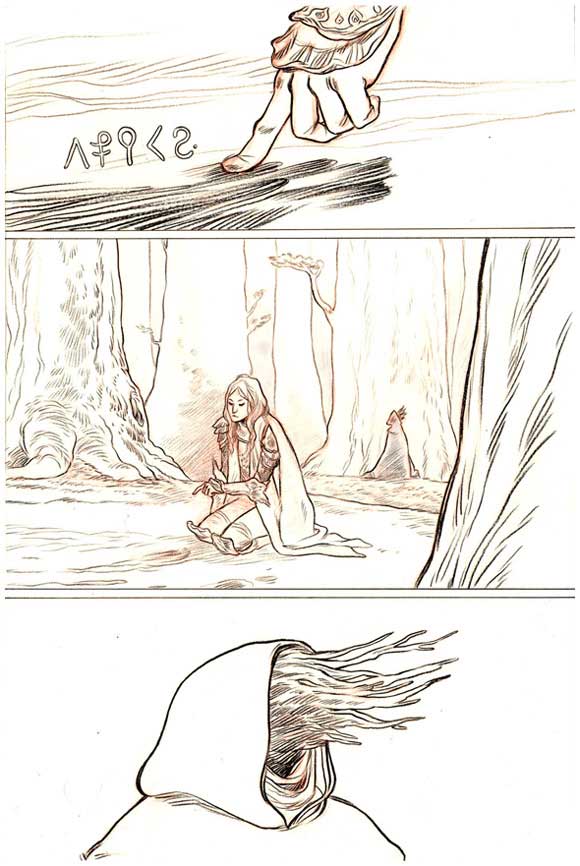 A lady of the blood house has had her mind trapped in a strange alien root-body. She's hiding on the outskirts of her kingdom until she learns that the alien monster pretending to be her has returned.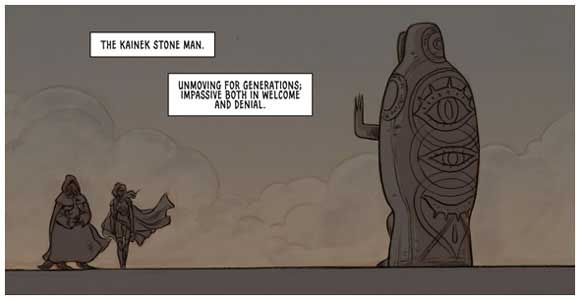 The first issue of a shared fantasy universe. Sharp genderqueer knights, blood magic, music, dancing, and a goose.

As of early May 2019, CGC have only one copy of the "Image Expo Edition" graded at 9.8 (near mint / mint) but have this on a Universal (blue) label: it looks like the sketch and signature on the cover was mistaken for original printed cover art and missed by the graders (normally any unwitnessed art or signatures would be given a green, qualified label).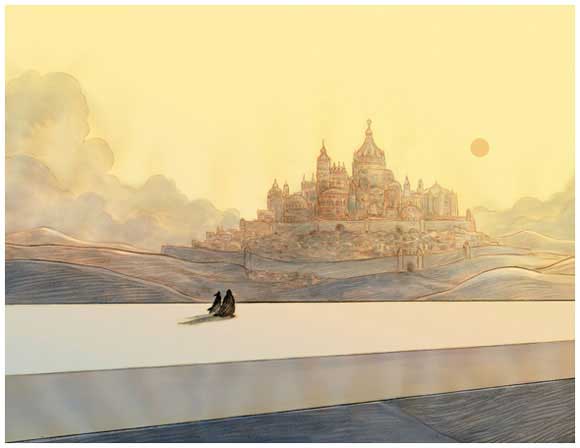 These comics are very hard to find, as of Spring 2019, only a handful of copies are known to have been for sale on ebay.