Bloodshot Salvation #12 Lewis LaRosa Vin Diesel Variant
Valiant, published date: August 2018.

Ultra-Rare!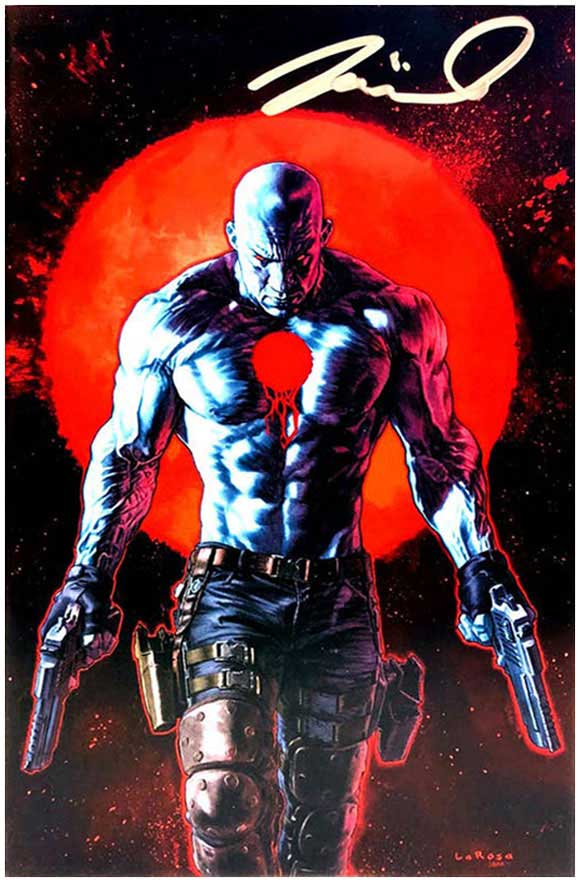 The rarest Bloodshot comic book EVER produced – signed by Vin Diesel, star of Sony's upcoming BLOODSHOT feature film! Specially manufactured for Game4Paul, this ONE-OF-A-KIND edition of the BLOODSHOT SALVATION #12 comic book comes complete with an exclusive cover featuring art by legendary comic artist Lewis LaRosa, imagining superstar Vin Diesel as Valiant's relentless comic-book hero and signed by Diesel himself! The art for this truly unique collectible was originally commissioned by former Valiant CEO & Chief Creative Officer Dinesh Shamdasani at the request of BLOODSHOT director Dave Wilson, who gave the art to star Vin Diesel as a gift and reveals Diesel's likeness as the character for the first time, as rendered by his favorite Bloodshot artist, Lewis LaRosa.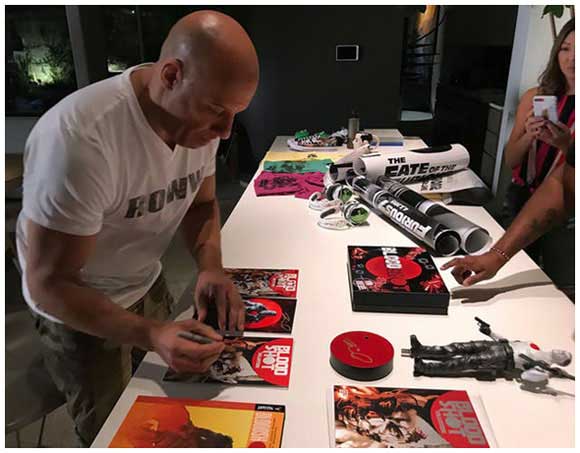 Above: Vin Diesel signing several Bloodshot related items, including the only copy of the LaRosa Vin Diesel variant. The one-off comic was raffled thru one of Paul Walker's Game4Paul Charity Events and was won by "CHRISTOPHER C., Washington".
Vin Diesel is due to play Bloodshot in the movie of the same name, which started filming in August 2018 and is due to be released in early 2020.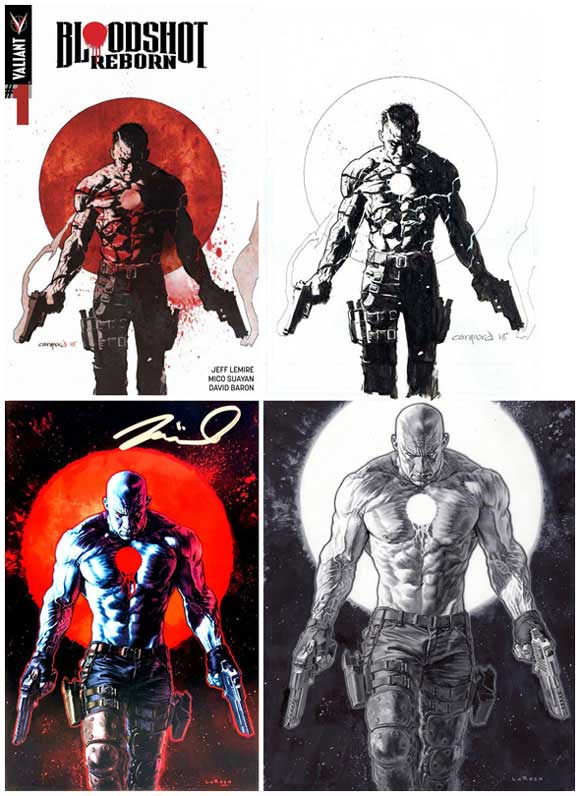 The layout for the artwork was copied from the Cary Nord Ultimate Comics cover variant of Bloodshot Reborn #1 (shown above alongside the Bloodshot Salvation #12 Lewis LaRosa cover and art).
Above is a Doug Braithwaite interior panel from Bloodshot Salvation #12 and below is a larger pic of the Lewis LaRosa cover art, which was given to Vin Diesel: