Halloween: Untold Tales Of Halloween Ashcan Preview
Chaos! Comics, 2000.

Super-Rare!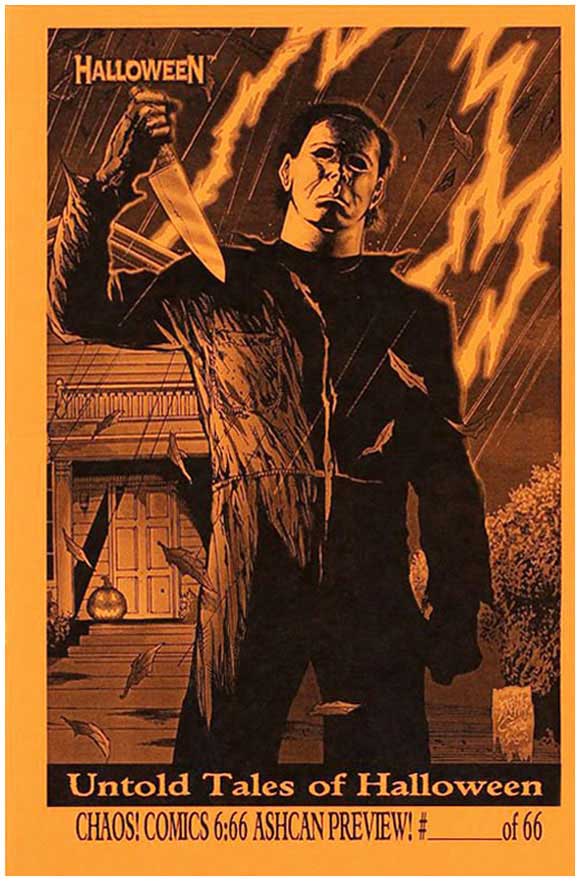 This is a rare preview ashcan of Halloween #1 (released a little later in November 2000). Each Ashcan was numbered out of 66.
For the first time ever, the origin of Michael Myers is revealed in Halloween: Behind the Mask! On Halloween night, 1963, 6-year-old Michael Myers slaughtered his sister and was sent to the Smith's Grove Mental Hospital.
In 1978 Michael escaped and, adopting the identity of "The Shape" (a.k.a. "The Bogeyman") returned to his hometown of Haddonfield and committed more murders... before mysteriously disappearing.
In Halloween: Behind the Mask, Michael returns to Haddonfield to carve out another gruesome chapter in his bloody saga. What happened in Michael's early years in Smith's Grove? Is he a psychotic killer or a supernatural monster? Now you will go behind the mask and learn the dark secret of the Myers' family curse!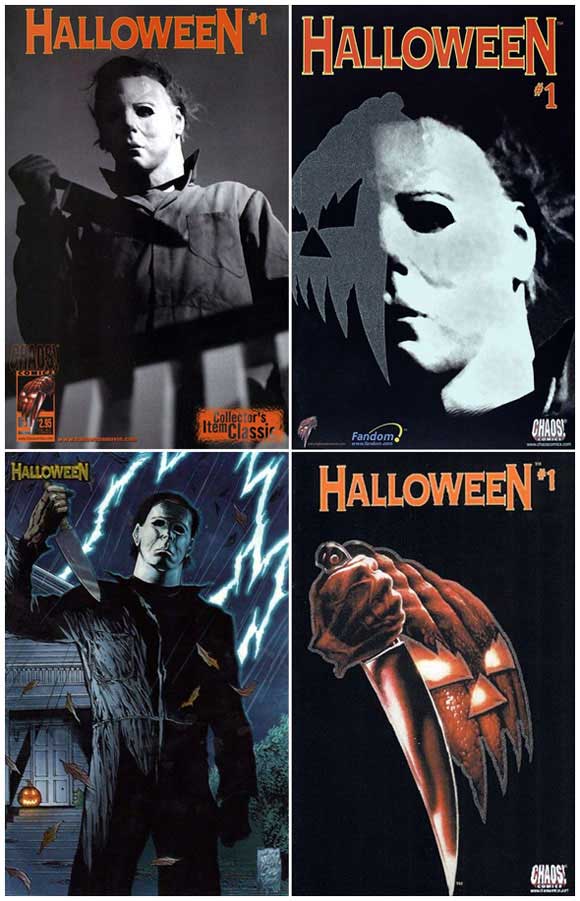 Above are the covers for Halloween #1, which are:
Regular photo cover
Fandom.Com Glow In The Dark Cover
Chromium Mega-Premium Edition, "limited to 2,500" and re-using the same David Brewer cover art as the Ashcan edition.
Premium Glow in the Dark Edition, which was "limited to 6,666 copies".
The ashcan has been movin up in price considerably in the last couple of years and a near mint copy could set you back well in excess of $500.