Albedo #0 1st Print / 1st batch:
White cover with yellow table.
Thoughts & Images, 1983.

Super-Rare!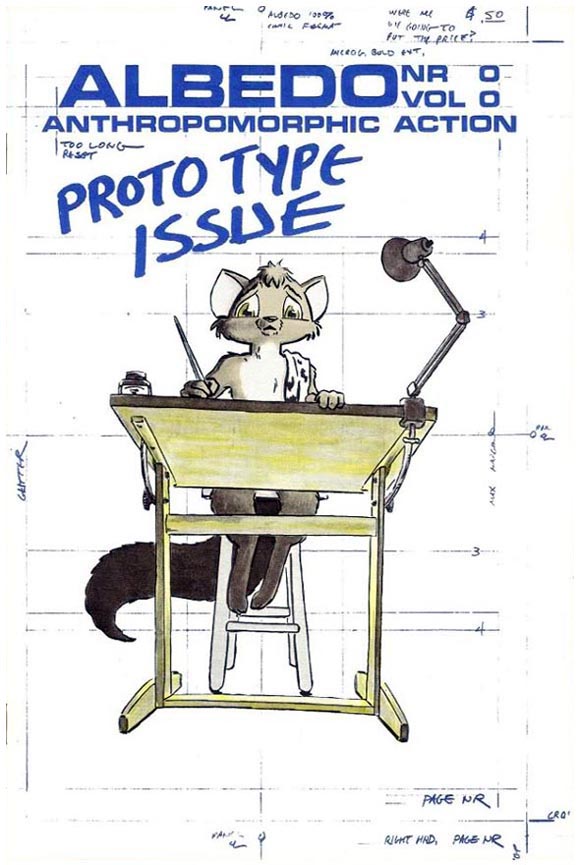 It seems that the very first print run of Albedo #0 had two printing problems: The first was a problem with the color registration of the yellow in the first 50 off the run and this was resolved by removing the yellow in the second batch of 450 (first picture below). However, the cover was meant to look like a blueprint but there was a mix up and both the initial batches were printed blue on a white background instead of white on a blue background. This was resolved in the last batch of 500 for the first print (second picture below).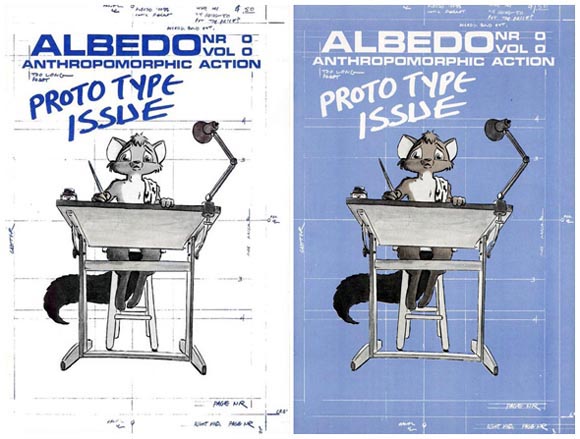 In Albedo #2, the there is some explanation of the first three prints on the inside front cover:

In the same year there were two more blue printings noted as the second and third prints, neither had a price at the top and both have the printing noted in the inside back cover. Finally there was a "Deluxe Fourth Printing" in 1986, which used the same art for the very first run of the first print (white cover with the yellow table) but has the price in a red circle in the top right ($1.00 which is double the original price!) and additional material inside: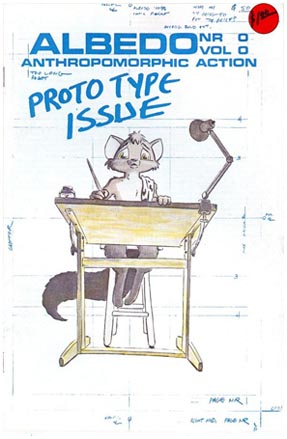 The inside front cover of the fourth print lists the six different print variations:

Although all the covers of each of the first print batches are different, CGC seems to have categorised them the same with label text reading "3 different covers exist. 2 white covers & 1 blue cover." hence it is unknown how many recorded gradings there are for the first 50 with the yellow table.
The white first print with the yellow table is very hard to come by with no recent sales of note so it is hard to estimate the prices they could go for today.