Walking Dead #116
Unreleased Third Print
Image Comics, January 2014.

Super-Rare!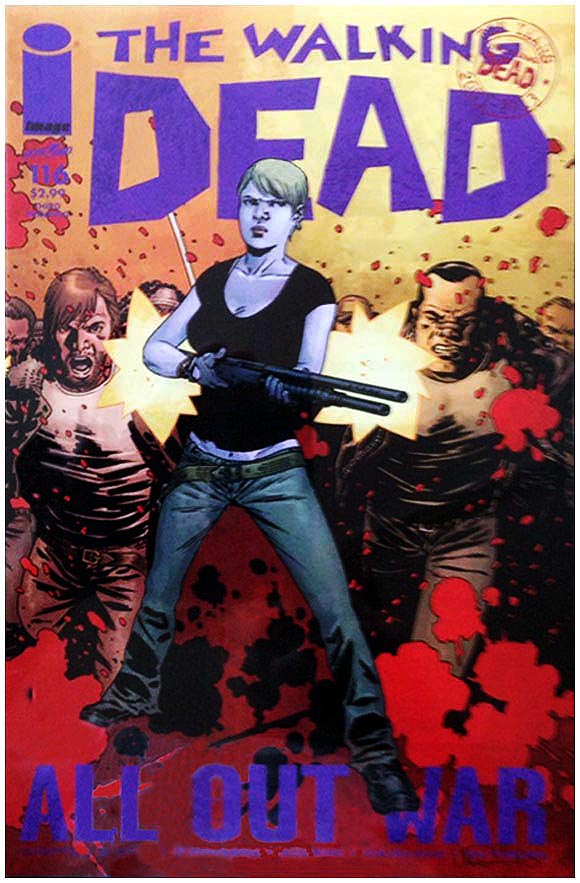 Infinity & Beyond (previously Timezone) is a comic shop based in Shewsbury in England, the same town where Charlie Adlard lives.
According to Infinity, Charlie came down to the shop to sign a number of comics sent over by Image. As they were signing the comics they noticed color differences on the cover and realized they had three different printings for #116, even though only the 1st print was released by Image at that time.
No real significance was placed on the differences and the comics were put up for sale on ebay and around 14 copies of the third print were sold before Image asked Infinity to pull the auctions as neither the second or third prints had been released at that point.
The second print went on to be released but the third print never was and Infinity have suggested that the 25 copies they received may be the only copies available (hence are likely to have been pre-press proofs for a printing that never occurred).
Once the rarity of these was realized, Infinity managed to get at least one CGC graded on signature series (signed by Adlard) and initially put it up for sale for £10,000 but reduced it to £3,699.00 a little later (it was still for sale in early January 2016).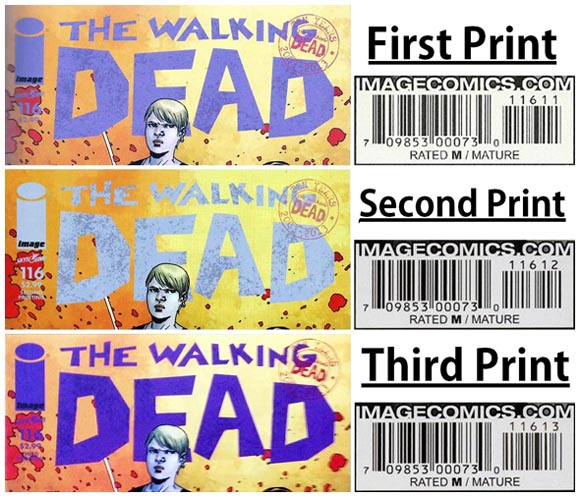 The different printings are easy to identify with both the second and third print noting the printing on the cover under the price; the logo colors are also different on each and the UPC also has the printing noted in the last digit of the barcode.
As of mid January 2016, the CGC census has 19 recorded gradings of the third print (all 9.8) with 7 Universal, 1 Qualified (likely an unwitnessed signature) and 11 on Signature Series.