Babyteeth #1: Skin Variant with covers by David Angelo Roman
AfterShock Comics, published Date: June 2017.

Super-Rare!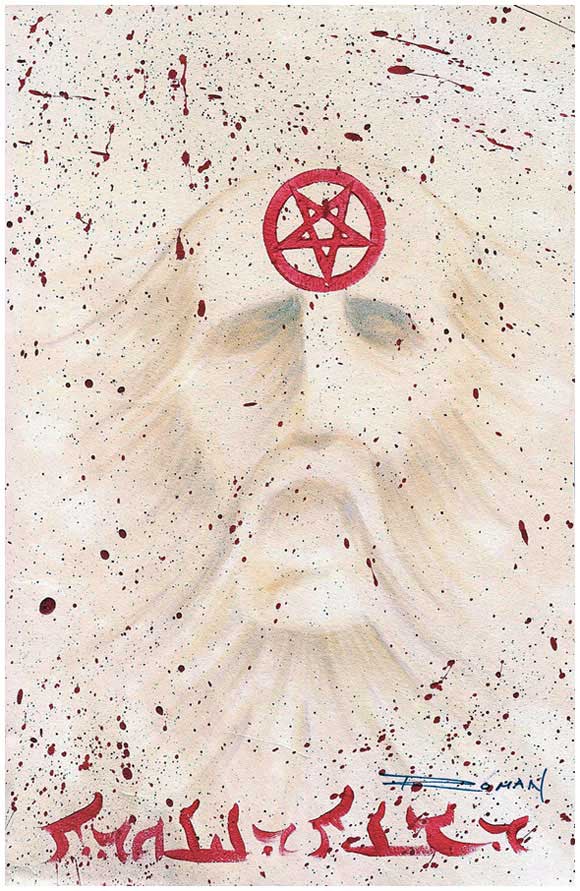 This is a Maxwell's Super Comics black embossed edition with a second goat skin cover, each having unique art by Dave Roman. The back cover also bears a unique number...and it is a human number...in roman numerals: below is XVIII (or 18 if you prefer). Note: the numbers seem to be out of 25, matching the number quoted as being created (so neither DCLXVI nor DCXVI are likely to exist).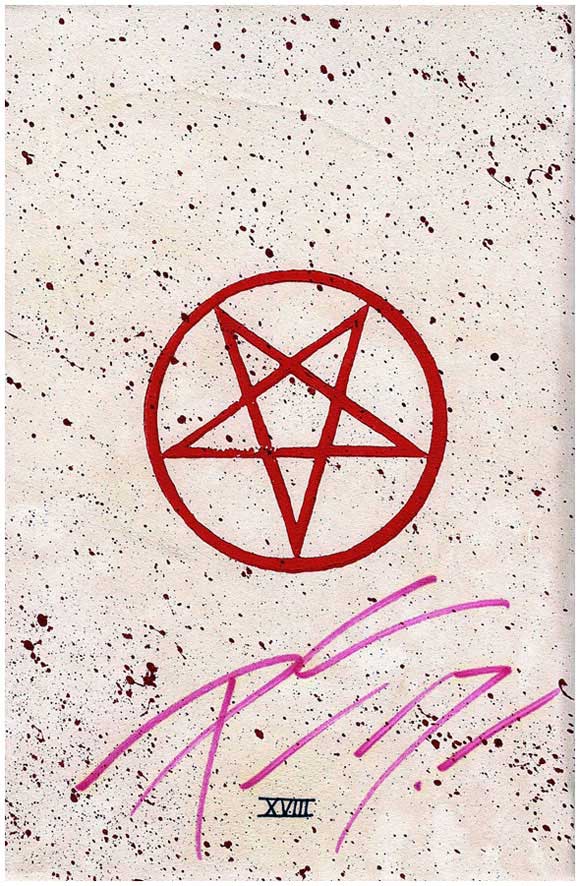 Below is the announcement of the variant:
Hi guys,

Maxwell's Super Comics & MGC/MGA present our BabyTeeth #1 Skin Variant
I think we went off the deep end on this one. We had 25 of our BT#1 Black variants customized with this hand made real leather jacket. The first 20 have different faces on each one, the remaining 5 have been set aside for client customization. Yup you can put your own face or friend's face, maybe a loved one on a cover from hell. Let me know 4 have already been spoken for.

The regular cover at $200
The custom cover at $300

The art is provided by David Angelo Roman, they will be signed by writer Super Star Donny Cates and David Roman. They will be at SDCC for viewing, they really feel like skin. Creeps me out.

On a personnel note I hope we don't go to Hades for this.
Thanks
Mike

Limited 25 print run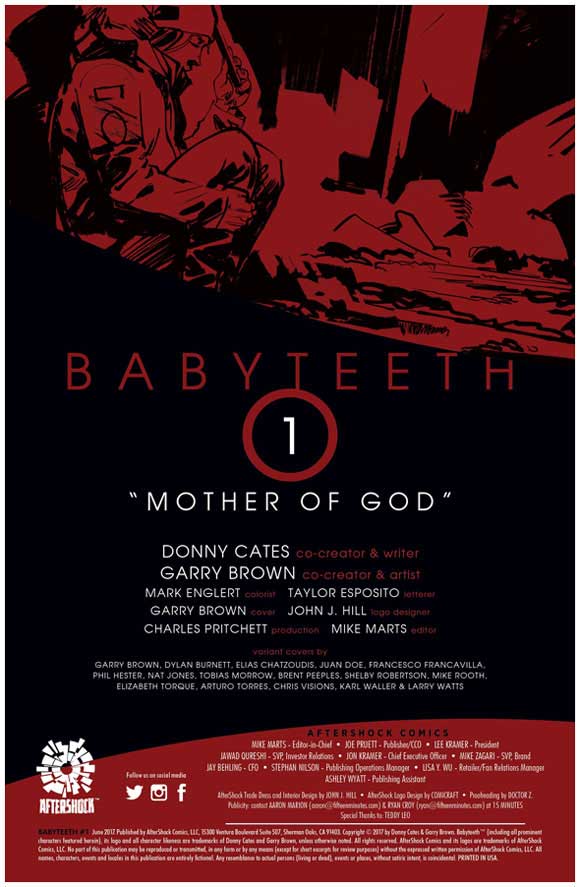 The interior and regular cover art is by Garry Brown and the story is written by Donny Cates with obvious comparisons with The Omen and Rosemary's Baby.
"Sadie Ritter is sixteen years old, nine months pregnant, and scared out of her sweet nerdy mind. Having a baby that young is tough, but with the support of her loving family behind her, everything should be okay. OH YEAH, and also her baby is the antichrist and it's going to break open the barriers between the earthly and demonic planes and unleash eternal suffering to all of humankind. Other than that, though...should be fine".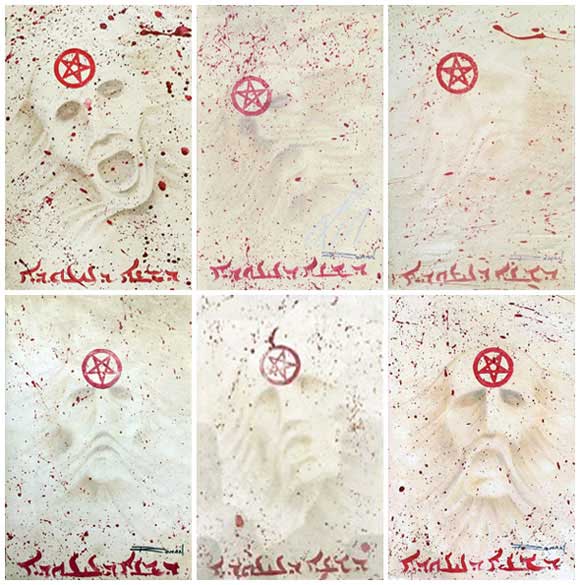 Some may fear ownership of this satanic variant and CGC have not dared to grade any yet...