30 Days Of Night #1
IDW, June 2002.
Standard Edition

Low Dist.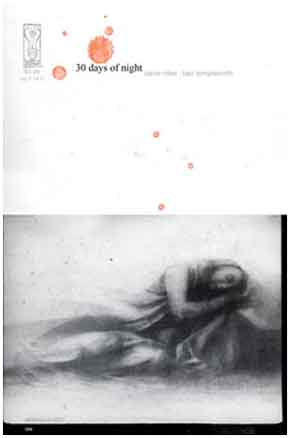 Spiral-Bound

Ultra-Rare!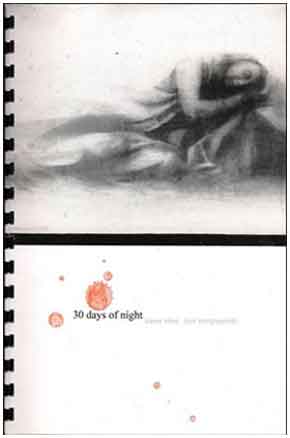 This was produced as a three-issue mini-series written by Steve Niles and illustrated by Ben Templesmith, both of whom have co-ownership rights to the title with IDW.
In the story, humans infected with the vampire virus come to Barrow Alaska during the Winter where the sun does not rise for more than 30 days. Here they can feed without fear of the lethal sunlight but have weakened senses due to the severe cold.
Due to a print run of under 4,500 issues (around 3,800 issued in the U.S.A.), the first edition of #1 is both rare and valuable. Rarer still is the spiral-bound edition, which came in a clear hard plastic cover with cardstock backing. This version was distributed to some retailers prior to the public release and contained a full preview plus an introductory letter.