Solar: Man of the Atom #1
High-End "Virgin Art" Ultra-Limited
Dynamite Entertainment, 2014.
Garry
Brown

Super-Rare!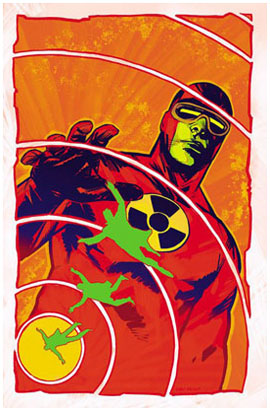 Juan
Doe

Super-Rare!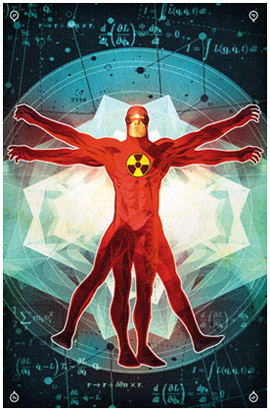 Ken
Haeser

Super-Rare!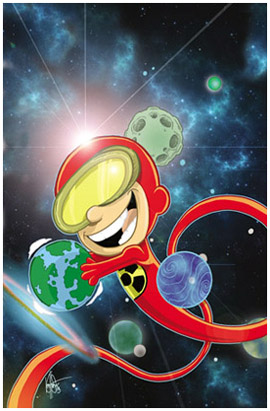 Stephen
Mooney

Super-Rare!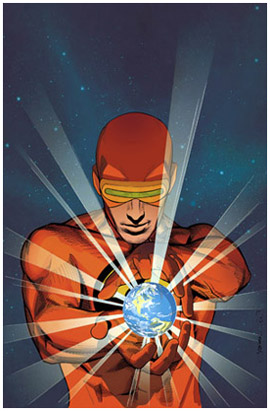 Bob
Layton Sr

Super-Rare!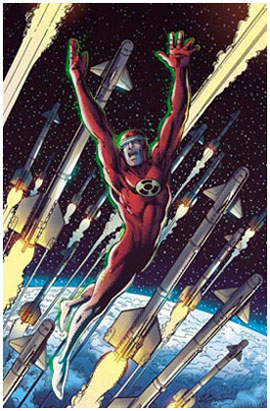 CGC Signature Series
Example:

Super-Rare!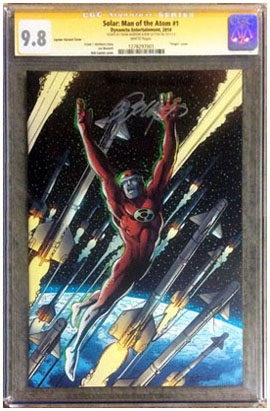 These are specially produced "virgin" cover variants limited to "only 25 copies in existence". The standard variants have the title, publisher, issue number and contributors, these are variants of those variants with only the cover art on the cover, comparison below:
Each of these super-rare comics comes with a special certificate of authenticity (CoA) from Dynamite to match the comic: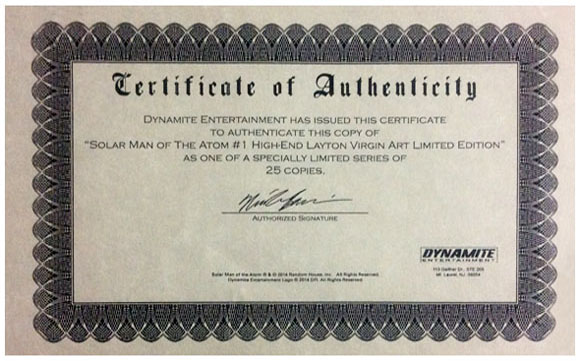 Around mid December 2015, the CGC census only had 3 recorded gradings for these, one each of the Brown, Mooney and Layton variants.
These are rarely seen on auction sites such as ebay but some are still available direct from Dynamite (although they may not last long given such a small number were printed).