Hero Premiere Edition Ashcan #2 Batman Grendel Silver Moon variant
DC Comics / Comico, 1993.

Super-Rare!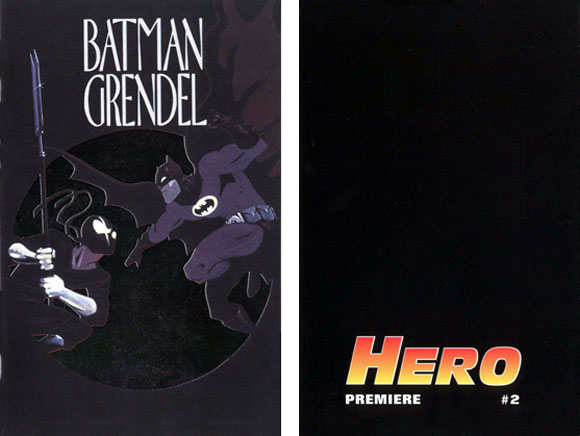 Hero Illustrated magazine premiered in July 1993 with #1 and came bagged with two ashcan comics ("Star Trek Deep Space Nine" and "Batman Grendel") plus an X-Men poster and some trading cards. Red foil variants of the Batman Grendel ashcan were given out with the direct edition of the magazine and there was also a gold foil variant as well; both of these variants are easy to get hold of on auction sites such as ebay.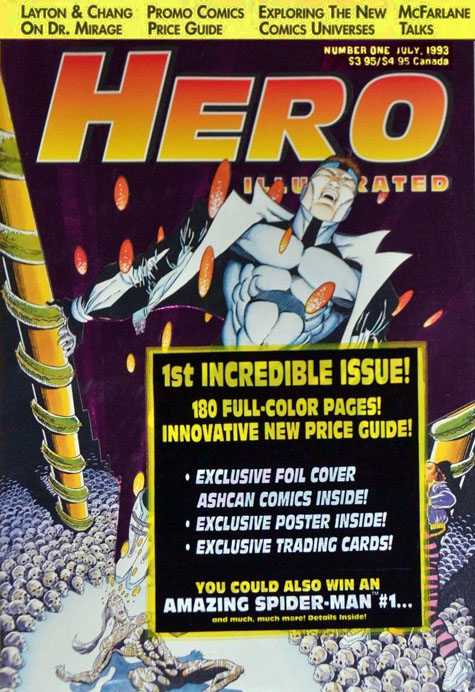 Inside the magazine a competition (Hero Contest #108) was run and the 1st 25 winners received a special version of the Batman Grendel ashcan comic with a platinum foil moon variant signed by Matt Wagner: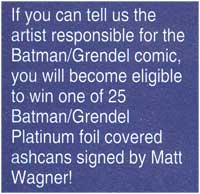 It has been suggested that more that 25 of the silver foil variants may have been produced but, whilst this is certainly possible (compilimentary copies etc), there is no direct evidence of this.
Below is a photo of one at a slight angle that shows the coloration of the foil better: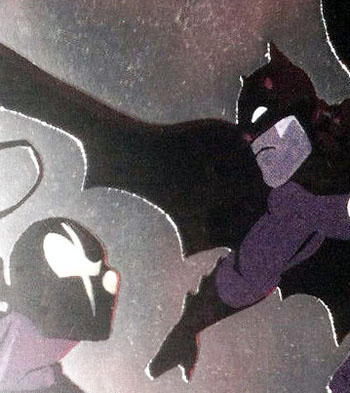 Given that there are so few sales of the "silver moon" variants, prices will likely vary considerably from guide; a raw copy sold for $249.99 on ebay.com in October 2014; another was for sale at over twice that and another for $2,500. In August 2016, a raw copy sold for $85, however, another was for sale in October 2016 for $1,299.99 (with offers) so prices seem to be all over the place for these.