My Little Pony: Friendship is Magic #12: 1 Million Variant and Competition Variant
IDW Publishing, October 2013.
1 Million

Ultra-Rare!
Competition

Super-Rare!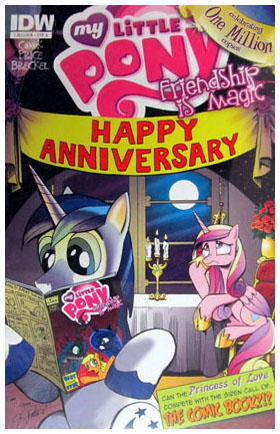 The courting of Princess Cadence continues, as Shining Armor must find a way to win her hoof. But with the school dance quickly approaching, Shining Armor will have to call upon some familiar faces to catch the eye of his one true love.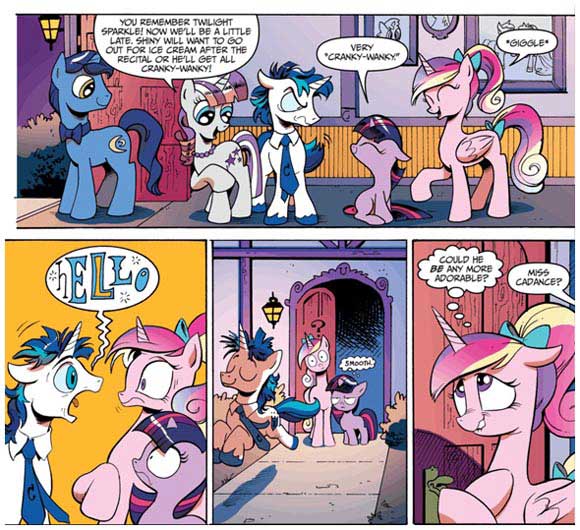 IDW hit the milestone of selling one million copies of My Little Pony: Friendship is magic less than a year into the series, making it the best selling comic in their history.
To celebrate the milestone, IDW produced two special (and extremely rare) variants of #12:
The first rare variant (above) was a very special one-off, produced for a charity sale via Heritage Auctions. It was graded by CGC at 9.6 and sold for $6,572.50 (including 19.5% buyers premium) back in August 2014. The variant was subsequently sold again on Heritage Auctions for $4,302, in November 2017, and again on April 20, 2020, for $8,100 (including the buyers premium).
Heritage also sold the original cover sketches and art by Sara Richard (shown below) that sold for $3,883.75 in 2014 and again for $1,673 in 2016, which is less than what the comic went for in both instances!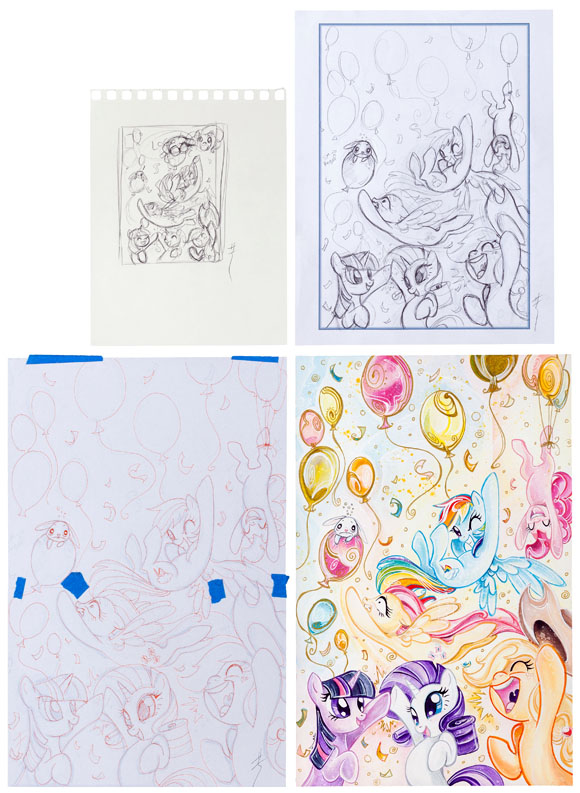 The second rare variant was limited to only 12 copies and fans could obtain a copy by either entering competitions or purchasing through charity auctions.
Two of the 12 copies had been CGC graded at 9.6 NM+ (label shown above) as of Fall/Autumn 2014 and a further grading at 9.8 added, giving three gradings in the census in August 2021. One of the CGC 9.6 copies sold for $3,000 in early October 2014 and the other 9.6 also sold for $3,000 in early December 2014.