Mr T #1 (2006)
MIG.BIZ, 2006.

Super-Rare!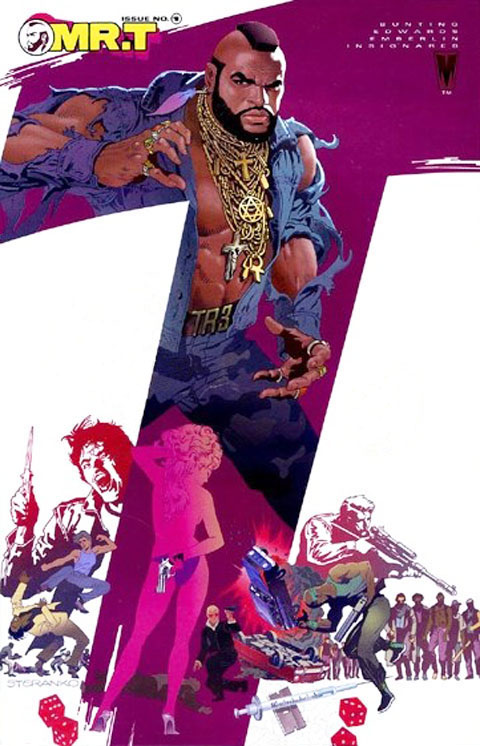 This comic appears to be a press proof, hence the very limited in numbers, and the Steranko cover was apparently rejected by Mr T; the reason for the rejection does not seem clear with rumors it was the yellow logo or the use of pink on the cover, but the most likely reason seems to be the presence of a half-naked lady on the cover, which was allegedly confirmed by MIG.BIZ.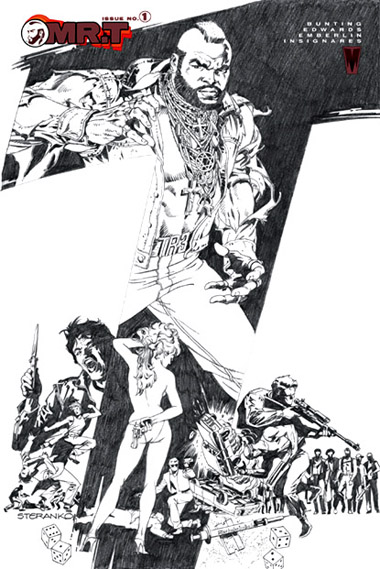 As well as the colored pre-press proof, there also seems to have been a black and white convention edition with a dark red logo, shown above.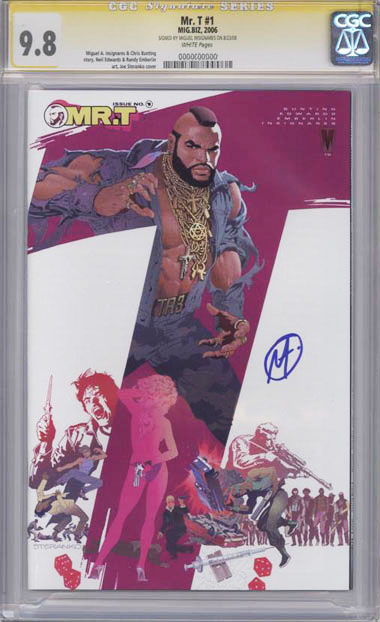 CGC had 5 of these graded as of early May 2014 but sales are almost unknown...anyway enough of this jibba-jabba...