DC Comics Presents #22
Whitman Variant
DC Comics, June 1980.

Super-Rare!
This is the extremely rare Whitman variant of DC Comics Presents #22.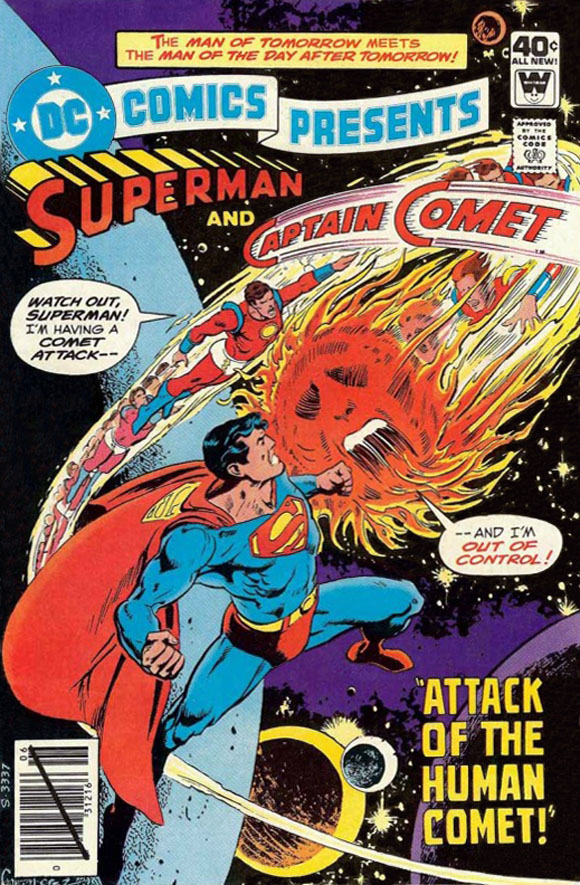 This variant was once thought not to exist at all until one came to light around 2012 and, since then, a number of others have been found.
The cover for this variant has the Whitman logo where the issue number and month normally appear and the Whitman variant also has a diagonal line through the barcode. Below is a US edition for comparison: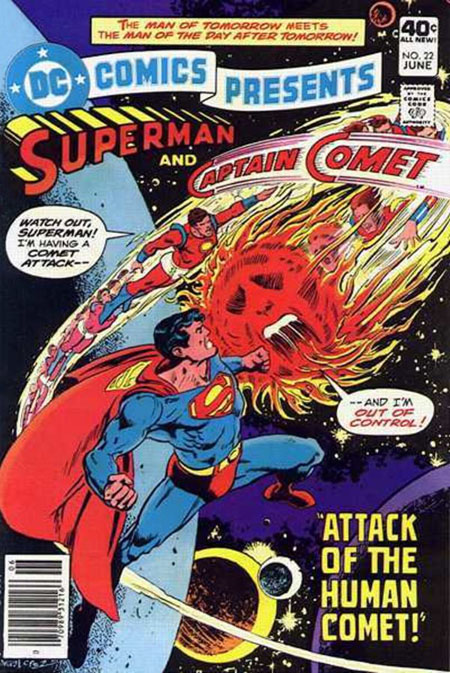 With so few copies of the Whitman variant coming to market, pricing them accurately or predicting how many copies were printed or exist is impossible.
On the price front, there are at least three known sales: a VF copy sold for $200USD in mid 2012, a VG+ copy sold for $403USD in late 2013 and the single recorded CGC graded copy, in CGC 8.5, sold for $1525 USD in January 2014. If a near mint (NM) copy ever came to market it could easily fetch over $2,000 (given the other copies are all in low to mid grades).
Full list of rare Whitman comic books featured on the website: