Transformers Universe #1:
OTFCC Unicron Variant
3H Productions (Formerly 3H Enterprises), Summer 2003.

Super-Rare!
This variant (with a James Raiz cover of Unicron) was apparently available from OTFCC (Official TransFormers Collectors Convention) in 2003. This seems to contradict other information at the time that Transformers Universe #1 was in fact delayed and only a preview (consisting of the first few pages) was given out with the programme guide for the convention. However, there is some anecdotal evidence that the variant was given out in very small numbers, possibly just to Platinum pass holders (similar to the #3 variant given out at OTFCC the following year).
In any case they are incredibly hard to get hold of and have been described as the "holy grail of Transformers comics".
The back cover of the variant is all black, with the exception of the Hasbro licensing logo: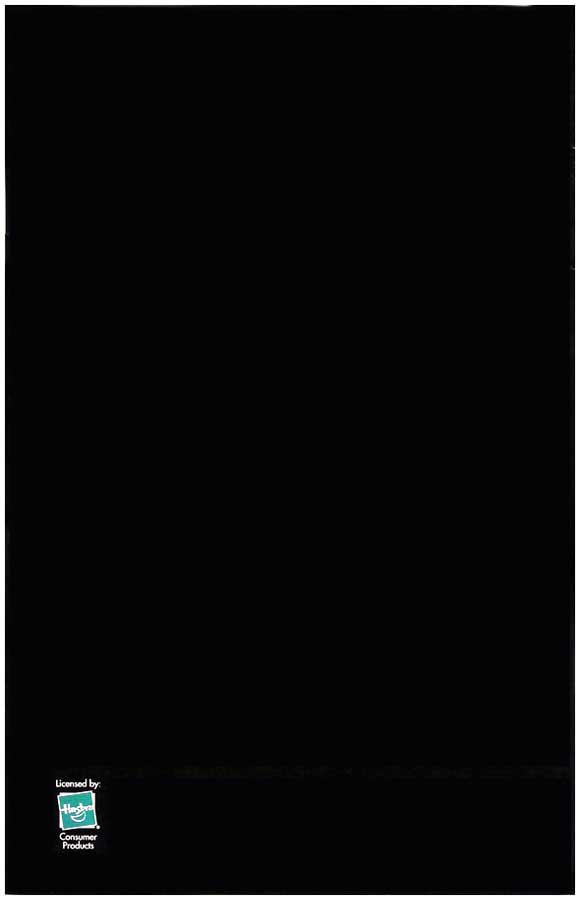 There were a number of other covers for Transformers Universe #1, including the Preview, FX Convention Exclusive, first print and second print: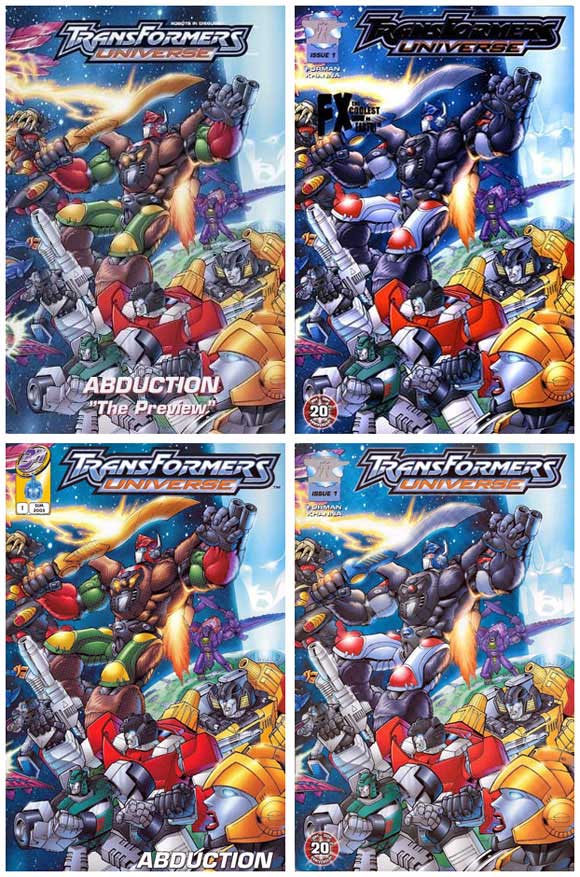 Looking at the CGC census for the OTFCC variant there is only one single recorded grading at CGC 9.4, categorized very generically as "Variant Cover":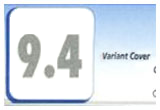 In May 2016, a "VF+" copy sold for $1,051 on ebay in the USA. Given so few copies of the variant are known to exist, it would be hard to gauge the value of a NM copy but it will be likely to be in excess of $1,600 and a lot more for a CGC graded NM copy.