The Stuff of Legend: Volume I
Boogeyman Edition 1st Print
Th3rd World Studios, 2009.

Super-Rare!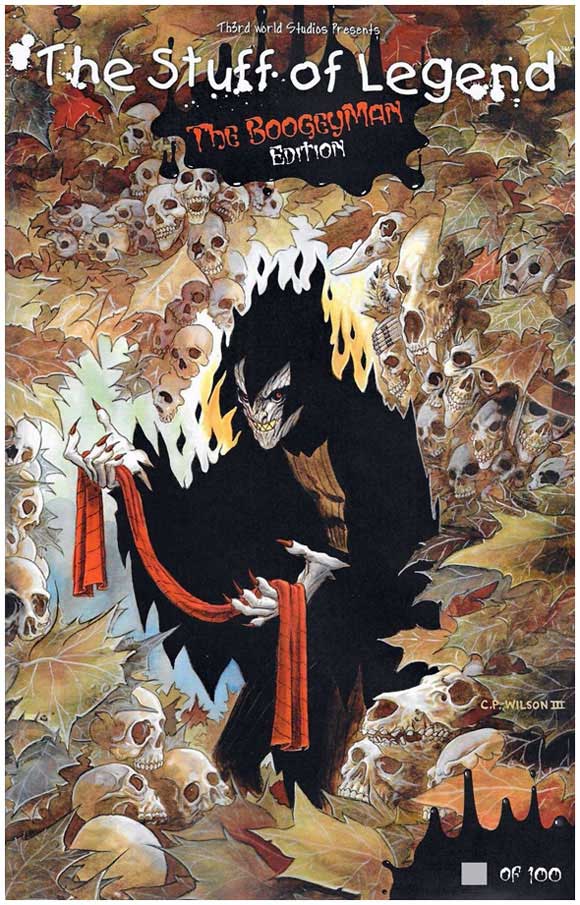 This is the special limited edition of Stuff of Legend: Volume I: The Dark #1 "The Battle of Brooklyn Creek", written by Mike Raicht and Brian Smith with art from Charles Paul Wilson III.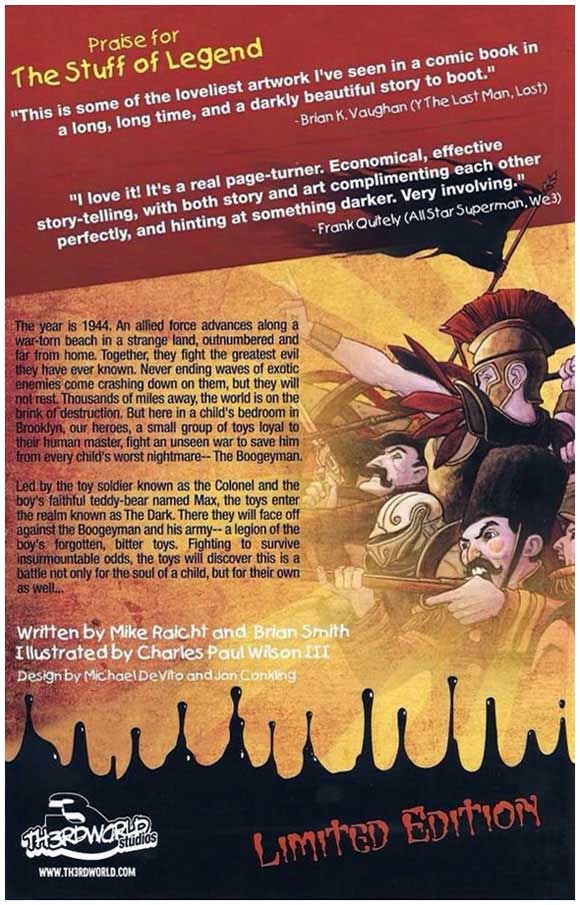 This was limited to 100 numbered copies and should not be confused with the second print Boogeyman Edition (below) that had a black and white cover and was limited to 500 copies (note: there is also a Volume 2 Boogeyman edition with different cover art).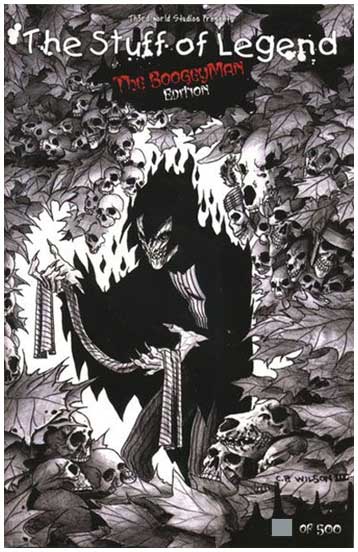 Note that the Boogeyman editions are both produced in standard comic book size, which differs from the square-shaped standard edition.
The limited color Boogeyman edition can be quite hard to get a hold of and is usually quite expensive in near mint or better condition.