Grimm Fairy Tales Presents:
Wonderland #25 "Blue Dress"
Red carpet Alice variant
Zenescope, July 2014.

Super-Rare!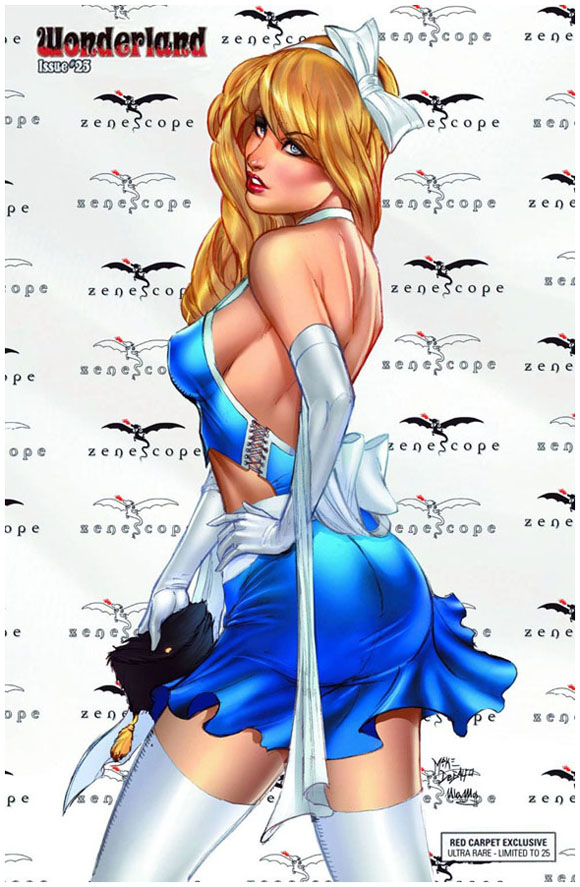 This is the Red Carpet Alice exclusive Mike DeBalfo cover variant (with Alice in a distinctive Blue Dress) of Wonderland #25, limited to only 25 copies.
Retailers had to order 100 copies each of 4 titles to receive one copy of this variant and also two free copies of the "black dress" Red Carpet variant of Wonderland #25 (shown below), which were limited to only 100 copies.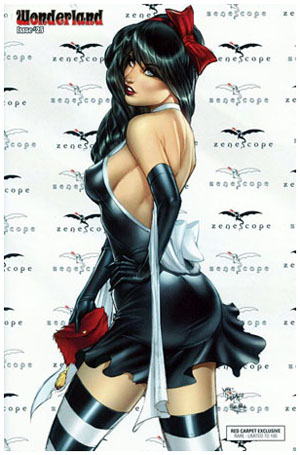 Sales of the Blue Dress variant have been sporadic and have also been varied in terms of realized prices, with 9.8 graded copies selling for beween $350 and $600 and raw copies going from anything up to $450 (sale in May 2015).

Above is a CBCS label; note that CBCS has no published census but, as of late June 2015, CGC had recorded 5 gradings, all in 9.8 NM/Mint grade, with two on authenticated signature series.