Marvel Comics #1000 Ramos D23 Expo Variant
Marvel Comics, published Date: October 2010 (available: 2019-08-24).

Low Dist.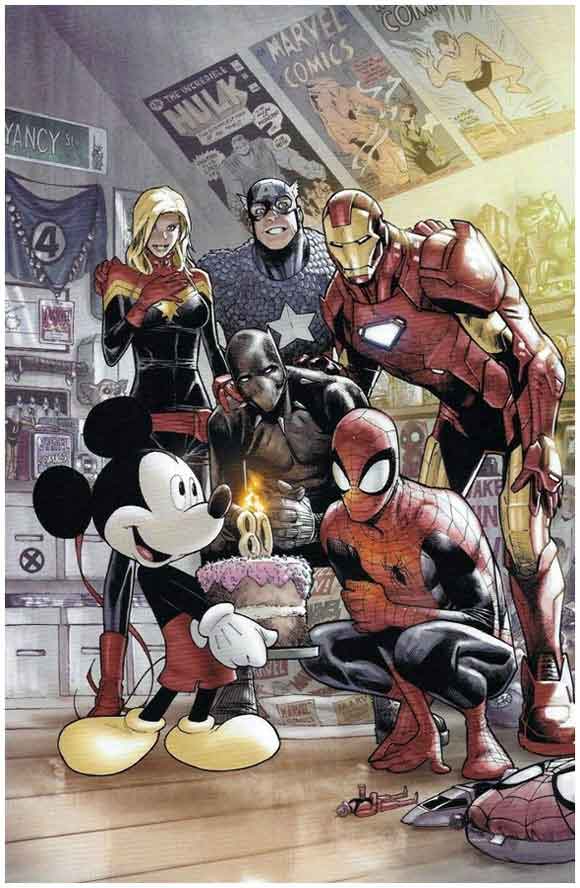 This is Humberto Ramos D23 Expo variant (UPC: 7-59606-09341-0-00054), colored by Edgar Delgado, of the over-sized special edition of Marvel Comics #1000.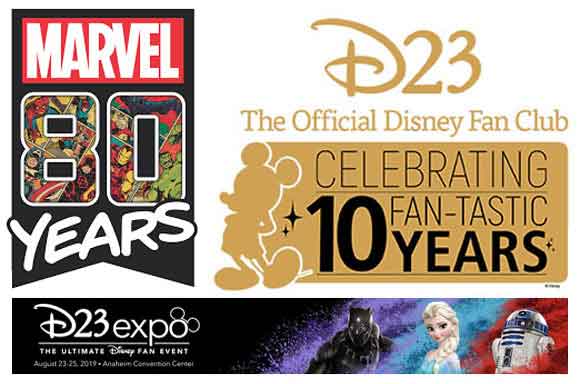 In 2019, Marvel celebrated its 80th birthday from the day it published (under it's previous incarnation as Timely Comics), Marvel Comics #1.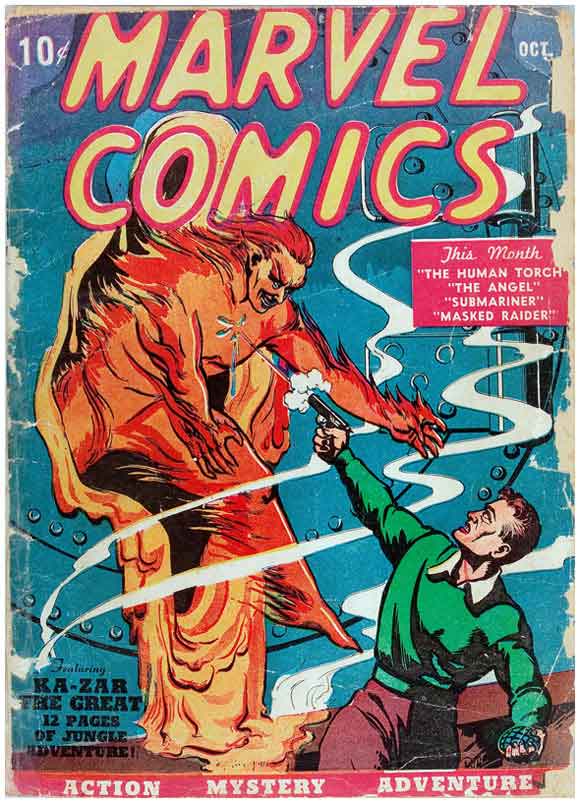 The D23 variant was given out at D23 2019 in Anaheim at the end of the Marvel 80th Anniversary panel on Saturday, August 24, 5:30–6:30 p.m. PT at Stage 28 (which had a capacity of around 1,600).
During the panel, Marvel Editor-in-Chief C.B. Cebulski and Executive Editor Tom Brevoort will take fans through the amazing, incredible, and uncanny history of Marvel Comics, looking back at the history of the Marvel Universe and honoring the iconic characters and timeless stories that have inspired fans all around the world.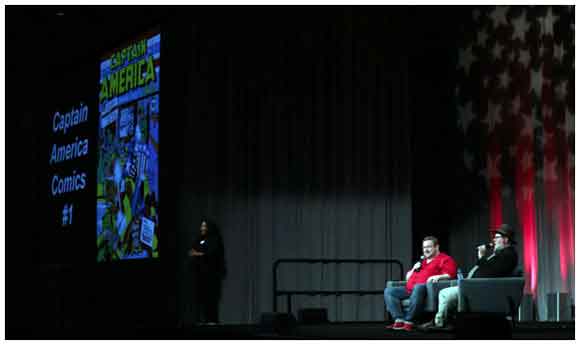 THE GREATEST TALENT EVER ASSEMBLED FOR ONE STORY! THIS IS THE BIG ONE!
In celebration of Marvel's 80th Anniversary, we have gathered together the greatest array of talent ever to be assembled between the covers of a single comic book! Names from the past, from the present, and even the future! Every page is filled with all-new work from this cavalcade of comic book luminaries!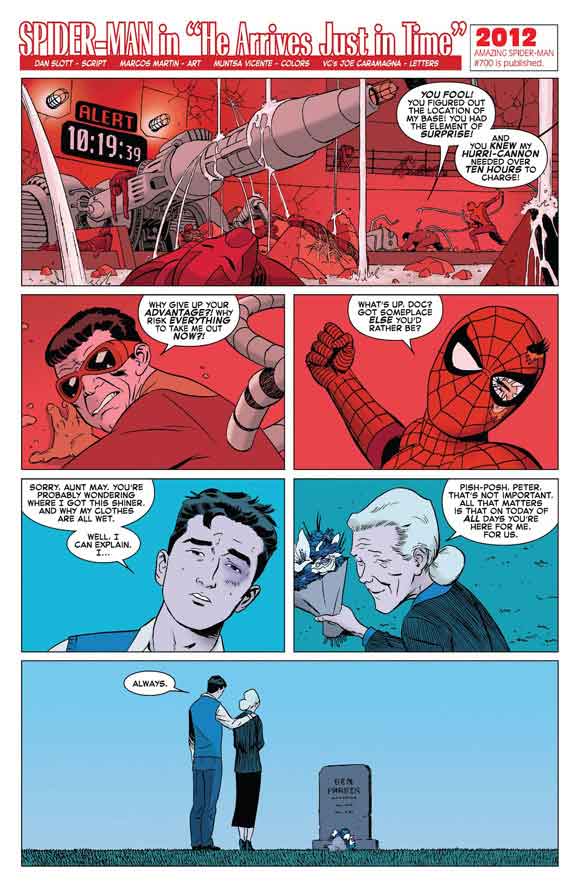 There is a mystery that threads throughout the Marvel Universe - one that has its origins in MARVEL COMICS #1 and which unites a disparate array of heroes and villains throughout the decades! What is the Eternity Mask, and who is responsible for the conspiracy to keep it hidden? And what new player will make their startling debut as these secrets are peeled away? Featuring the entirety of the Marvel Universe of characters! 96 pages.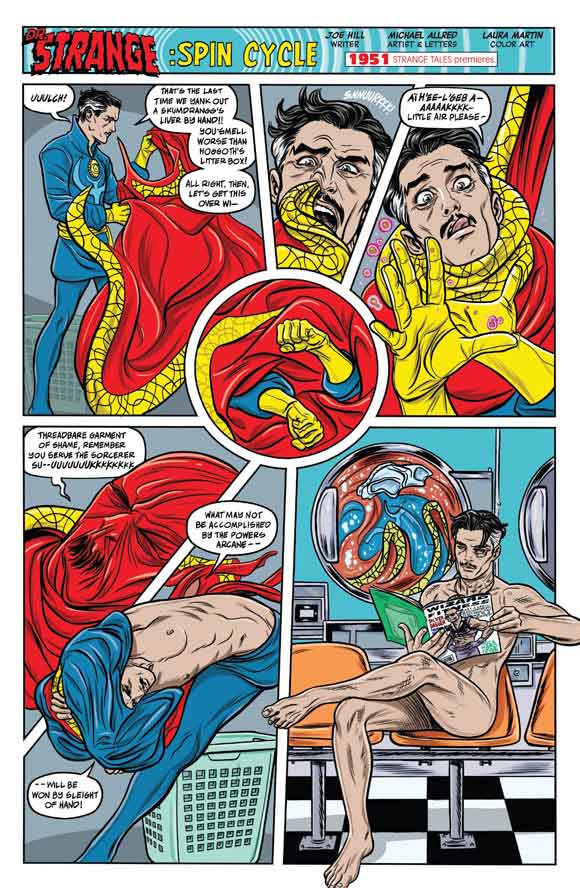 Four days after the panel, the other editions (there were a few!) hit the shops with a second print published in November (in shops: 2019-10-02):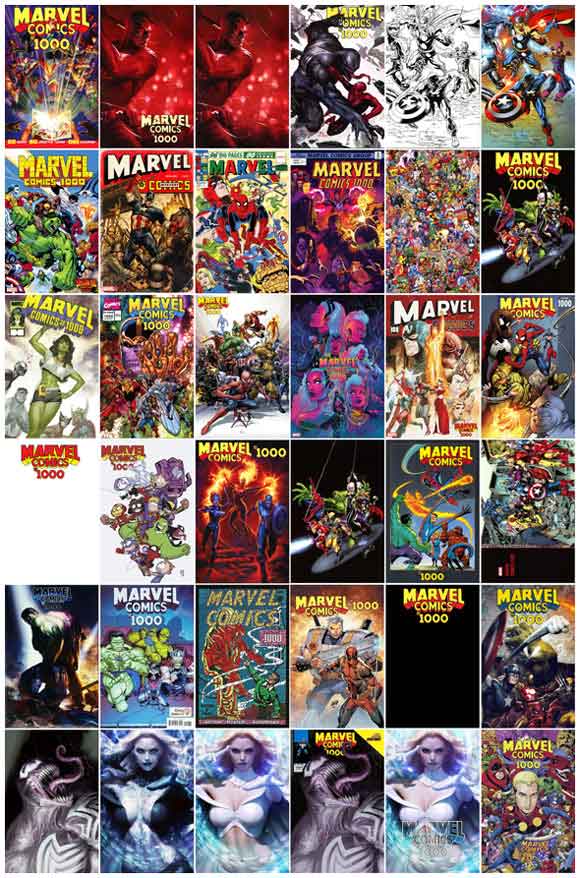 At the time of writing, in mid-December 2021, the CGC Census recorded 719 gradings of the "D23 Expo Edition" with nine in the top grade of 9.9 (mint minus).

Below is the Captain America page with the heavily edited and depoliticized piece about America, written by Mark Waid. Apparently the D23 variant has the full unedited piece about how the country is deeply flawed, unjust and "isn't the land of opportunity for everyone" but Disney and Marvel found that too much.