Evil Ernie Octagon Editions
Chaos! Comics, 1993-2001.
Monthly
July 1998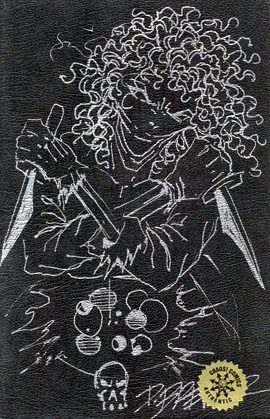 Resurrection
July 1993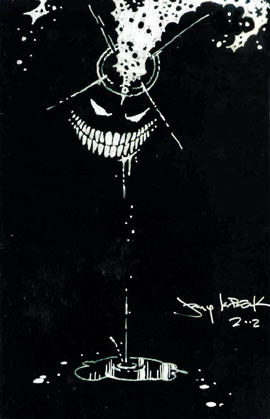 &nbsp
Returns
Oct 2001

Straight Hell
July 1995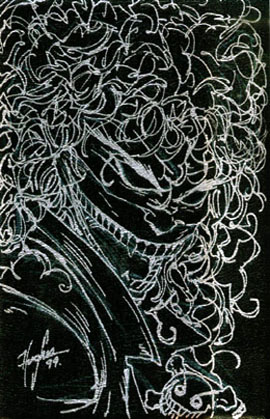 &nbsp
These are extremely exclusive leather bound copies with only 8 made per issue. Below is an old advert from Chaos! Collectors Corner for some of the various Octagon editions, each originally being sold for $99.99: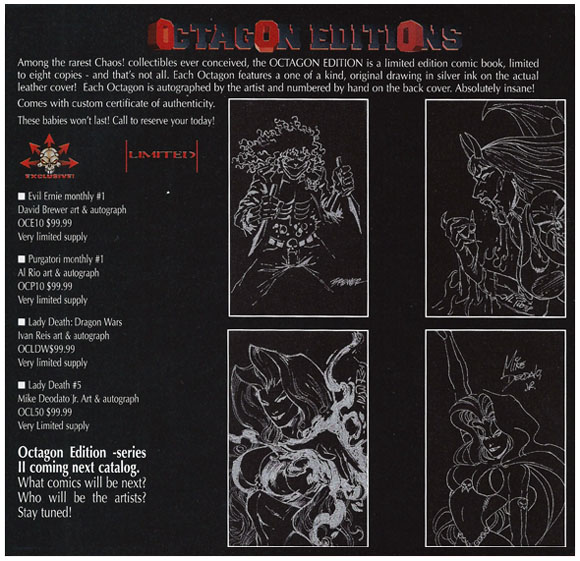 Note that it is likely that the leather cover was stapled on top of an already bound comic (see central staple below) but this has yet to be verified:
Each was signed and sketched by one of the artists and then bagged with a COA from Chaos!: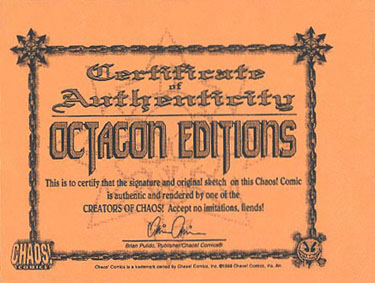 Note that, With so few copies and so few sales, prices could vary wildly on these.
In early Fall/Autumn 2015, CGC had seemingly graded only around 6 issues (from 3 different series) with 2 of the series labelled as "Octagon Edition" whilst the Evil Ernie: Straight to Hell #1 copies (3 in total) labelled as "Leather Edition".
Information is hard to come by on these rare items so please get in touch if you can help to verify any details and also provide additional scans or photos (it would be good to get a scan of each of the 8 editions of each set but that may be impossible!).