Golden Age Ashcan Comics
(Produced for legal purposes)
Various Publishers, 1938-1945.

Ultra-Rare!
Long before ashcan comics became a marketing gimmick in the 90's, they were produced in very small numbers for legal purposes associated with securing trademarks for the titles with the U.S. Patent and Trademark Office.
The term ashcan originates from the waste container used to collect soot and ash from old fashioned heating systems such as wood or coal fires. The term was seemingly given to these comics as they were assumed to be thrown in the ashcan once they fulfilled their purpose although this was not the case as they were usually kept (hence there may be another reason for the name).
There would be a minimum of two ashcans produced, one kept as a publisher file copy and another sent to the US Patent Office for registration. Note that it is very unlikely that any of these were sent to the Library of Congress (for copyright purposes) as most had already published material from another comic inside and the cover art was also sometimes copied from another comic (the key element of these ashcans was the title).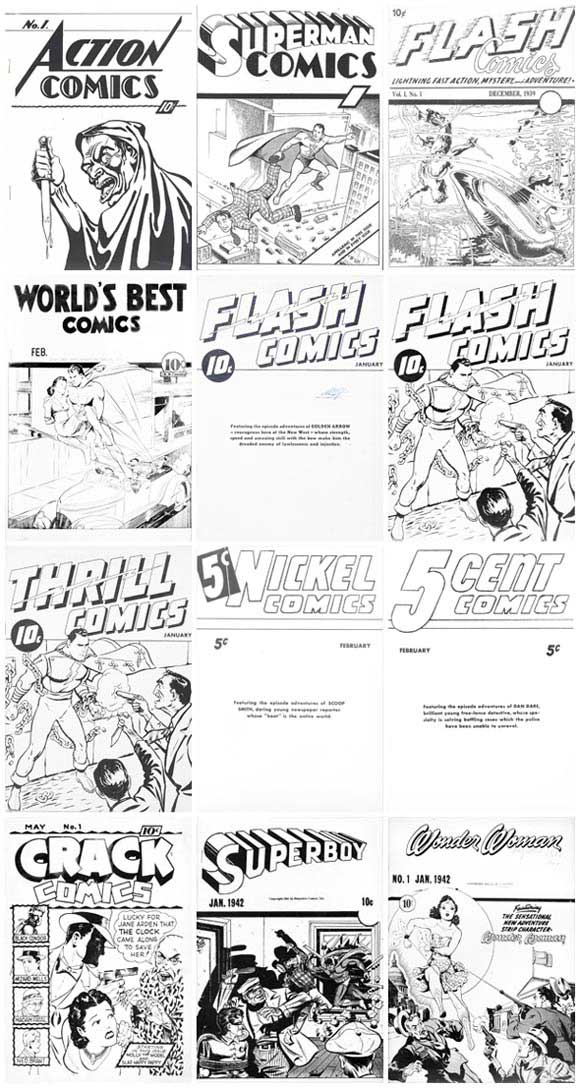 Below is a DC ashcan for its then planned Superman title, featuring cover art by Joe Shuster from Action Comics #7 (and part of the interior of Action Comics #8). This was sold by Heritage Auctions for $37,375 back in 2005 (2,875 more than it sold for the previous year):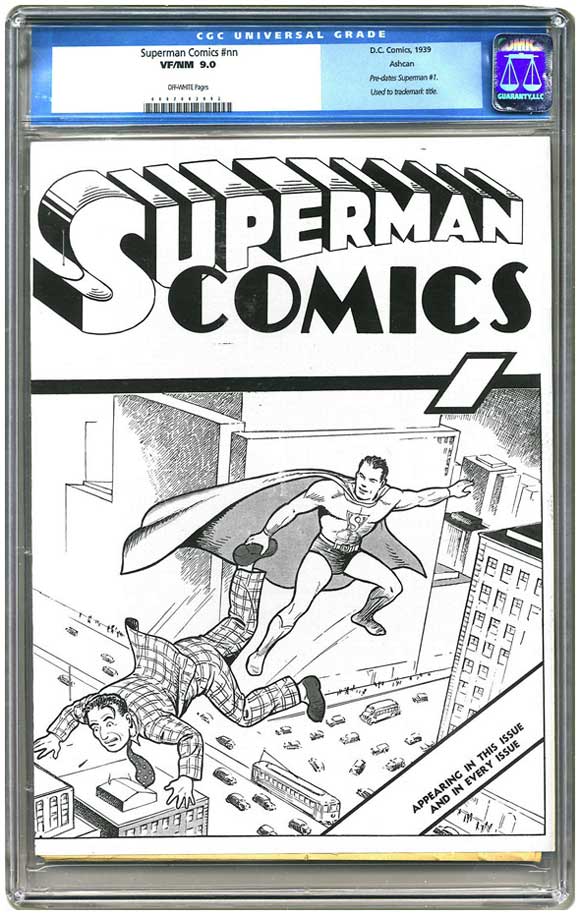 Below is another interesting ashcan, the title was never in fact used but the cover has Captain Thunder on it who was later published in Whiz Comics #2 under the new name of Captain Marvel (Shazam!), who became the most popular superhero of the 1940s (based on sales).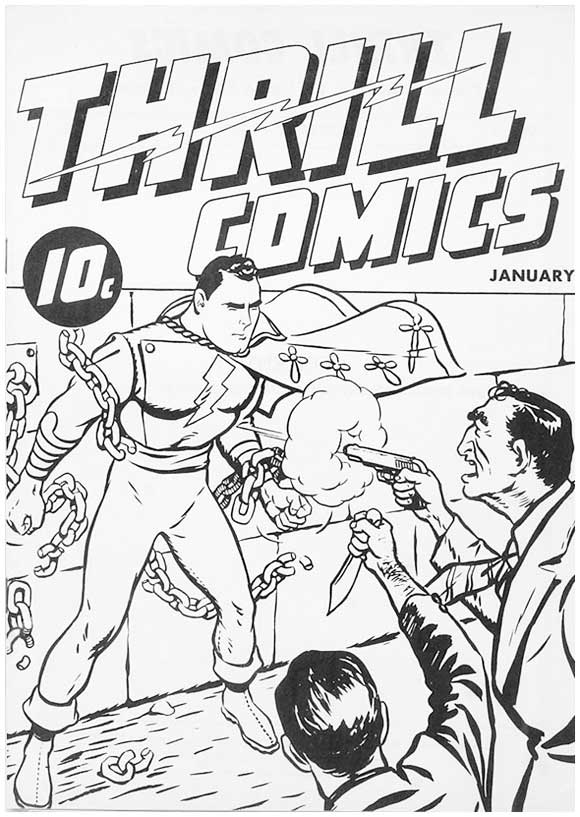 Below is another unused trademark title for Superman Superhombre; the application was sent in August 1944, along with the ashcan below, and the trademark registered on February 6, 1945. See the page on Superman #409 Superhombre logo variant for more details on this.
Given the rarity and, in most cases, historical significance of these ashcans, some of them can realize astronomical sums today. Many have been sold through Heritage Auctions but some are also available on auction sites such as ebay.