Rick And Morty Pocket Like You Stole It #1 Nerd Block Variant
Oni Press, July 2017.

Super-Rare!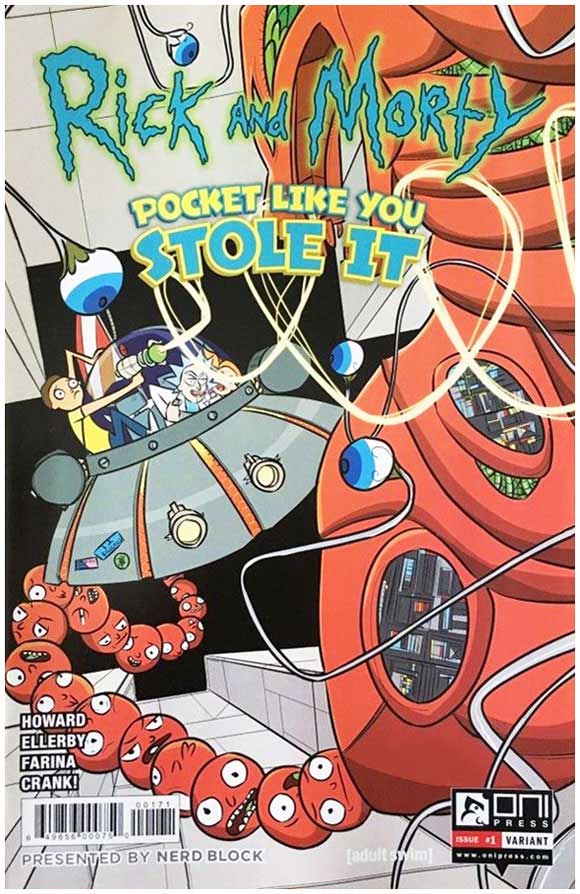 This was an exclusive cover, by John Allison, destined to be included in mystery packages produced by Canadian subscription service Nerd Block.

Unfortunately, Nerd Block was in financial trouble near the end of 2016 and continued to struggle to pay its bills in the first half of 2017 leading to the parent company (Fan Blocks) into filing for bankruptcy with serious debts (notably around a $260,000 Canadian dollars to Diamond Comic Distributors and $230,000 Canadian dollars to Funko POP vinyl toy creators Funko LLC, amongst others).
A number of complimentary copies of the variant seemed to have made it to the contributors, with some being sold direct from them to the public (colorist Katy Farina appears to have sold one and commented "The comic was shipped to me from the publisher in mylar with a backing board and was removed only once for me to sign it. It will ship in the same box used by the publisher to send it to me as soon as your payment has been received").
There is a question of what happened to the rest of the print run i.e. did it make it to Nerd Block and was it a part of their assets that need to be liquidated or are they still with the publisher/printer or have the comics been pulped? One seller reported that Oni had the rest of the print run destroyed and a maximum of 50 copies survived, however, this may be apocryphal.
In mid November 2017, CGC had only 3 gradings of the "Nerd Block Edition" recorded in their census, two at 9.6 (near mint plus) and one at the top grade of 9.8 (near mint / mint).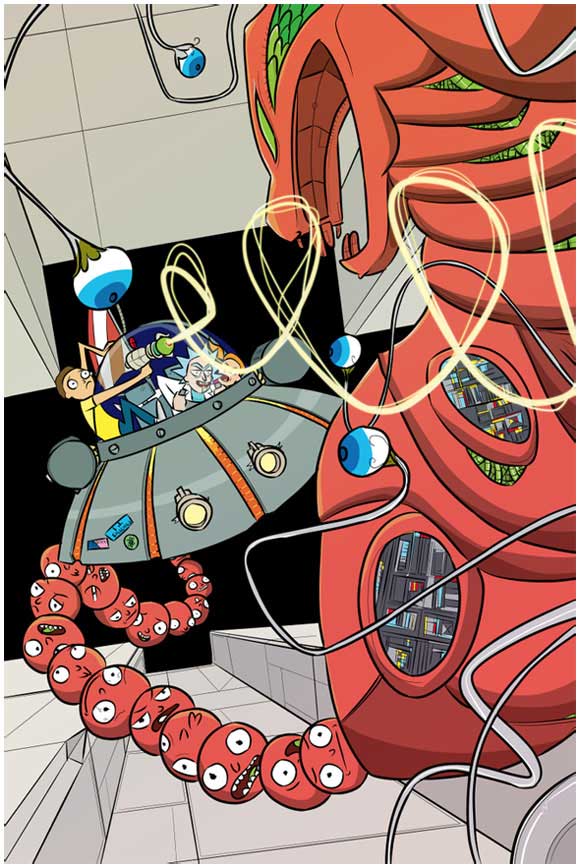 In late 2017, only a small number of copies had come to light and, realized prices had rised from as low as $75 to a high of $1,000 but remained fairly volatile.