Damsels #1 "Rose Red"
J Scott Campbell cover
Dynamite Entertainment, 2012.

Ultra-Rare!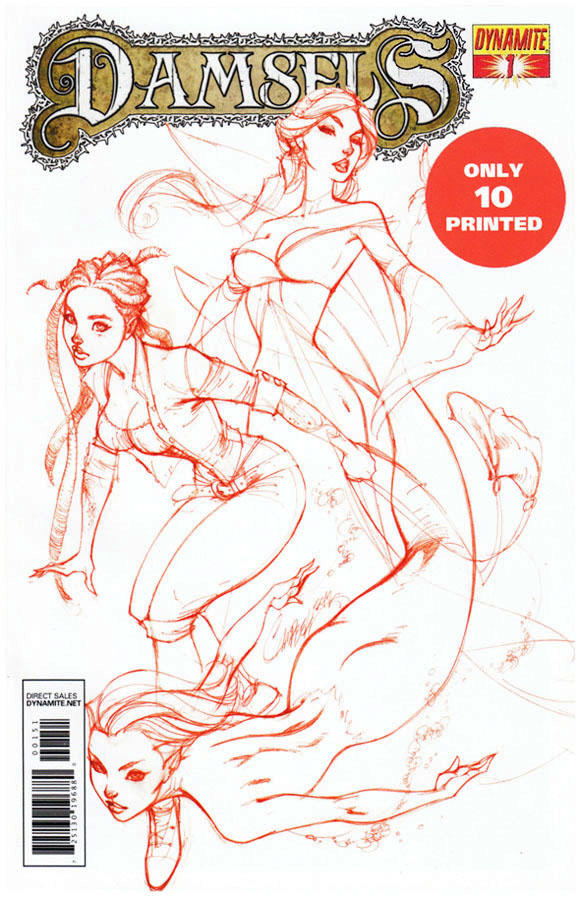 This is the "Ultra-Limited" "Red Rose" variant of Damsels #1 with a print run of only 10 copies and each was accompanied by a certificate of authenticity from Dynamite: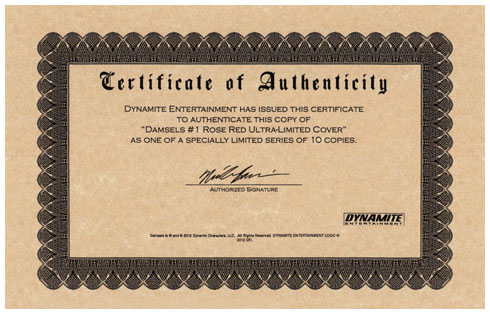 Note that other variants also exist of the same sketch cover, including the 1:15 and 1:25 retailer incentive variants, the "Earth Green" and "Ocean Blue" variants (both limited to 25 copies each) and the Dynamic Forces "Royal Purple" edition (shown below), which was limited to 500 copies:
The "Red Rose" edition will remain as the most difficult to get hold of given it's tiny print run and only one has been known to have sold on ebay in the last couple of years.