Once & Future #1 NYCC Variant
BOOM! Studios , published date: November 2019.

Super-Rare!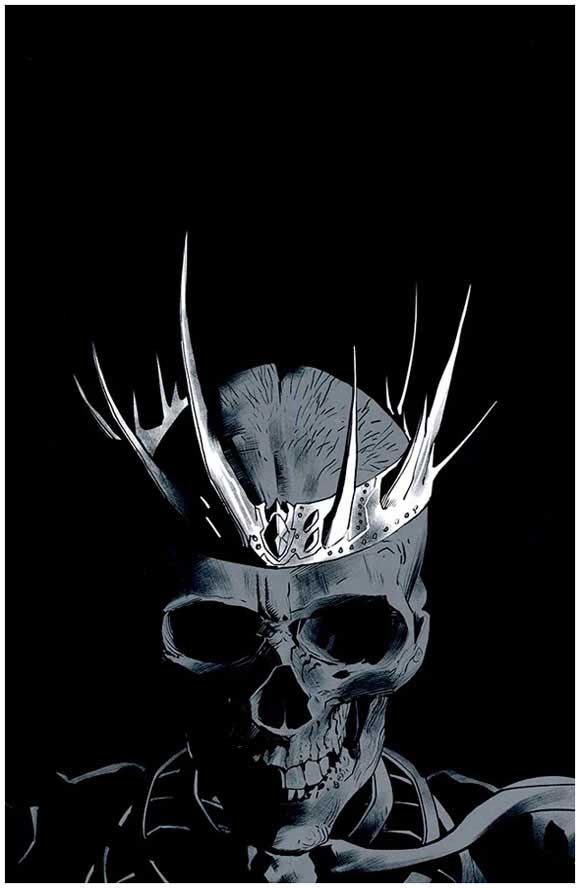 This is the "Silver Crown" variant cover by Dan Mora, available from NYCC and "limited to 100 copies".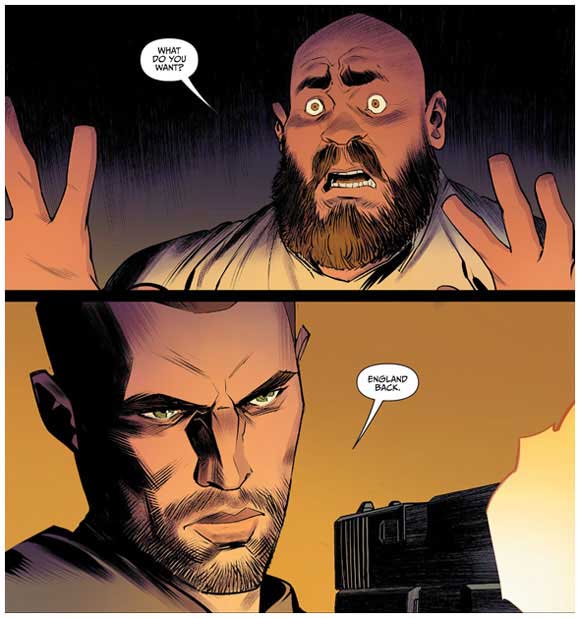 When a group of Nationalists use an ancient artefact to bring a villain from Arthurian myth back from the dead to gain power, ex-monster hunter Bridgette McGuire escapes her retirement home and pulls her unsuspecting grandson Duncan, a museum curator, into a world of magic and mysticism to defeat a legendary threat.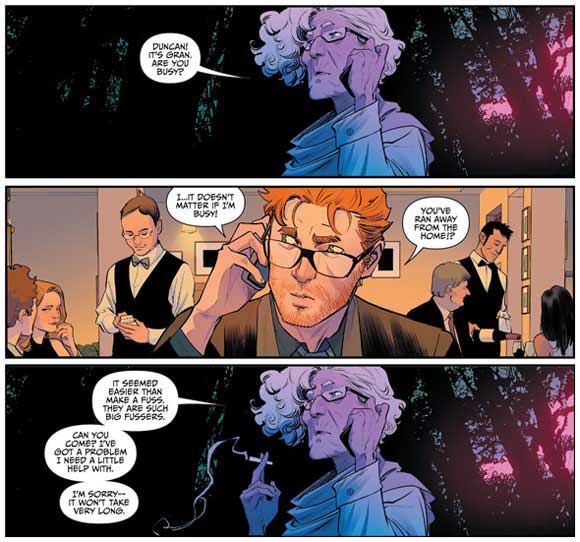 Bestselling writer Kieron Gillen (The Wicked + The Divine, Star Wars) and Russ Manning Award-winning artist Dan Mora (Buffy The Vampire Slayer, Klaus) explore the mysteries of the past, the complicated truths of our history and the power of family to save the day - especially if that family has secret bunkers of ancient weapons and decades of experience hunting the greatest monsters in Britain's history! 32 pages, full color.
Below are the first to eighth prints. The sixth print was BOOM! Studios' first ever sixth printing and was touted as the "final printing" but the series was so popular it went to two more prints (and the limited series was extended into an ongoing series).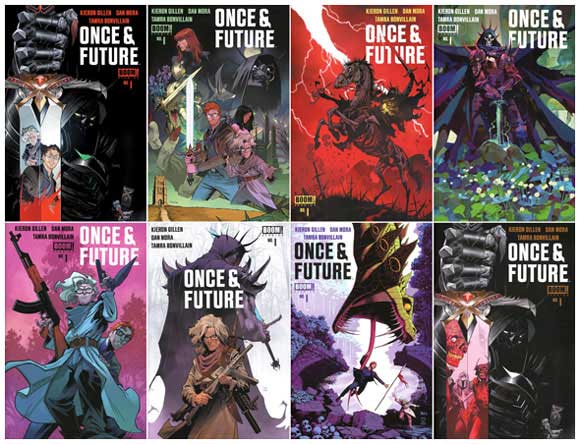 Below are some of the other variants, from left to right, top to bottom:
Retailer Advance copy: available at SDCC (Diamond Retailer appreciation lunch and possibly at a Boom! Panel as well)
Limited Retailer "Thank You", one per store variant, by Dan Mora.
Forbidden Planet/Jetpack Comics Exclusive Glow in the dark virgin variant by David Lafuente ("500 available").
Forbidden Planet/Jetpack Comics Exclusive variant by David Lafuente ("1,000 available").
Ultimate Comics Exclusive Variant Dan Mora ("500 copies").
Comichub Exclusive Cover by Paulina Ganucheau.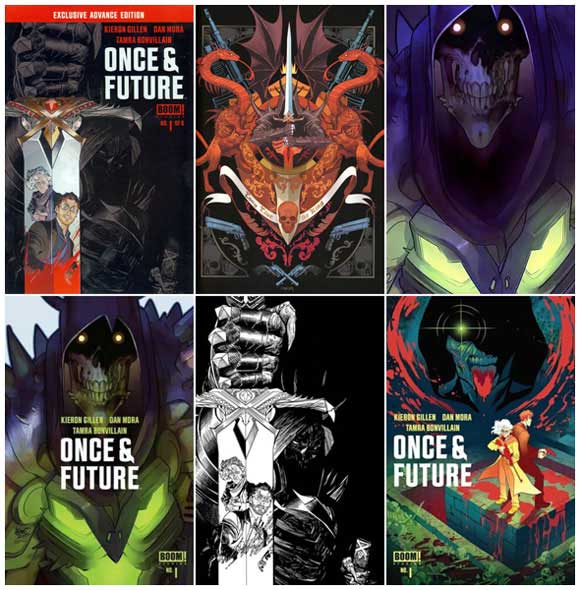 Note that there are two similar variants: the NYCC "sketch" variant with the "silver crown" and the more common "gold crown" colored convention variant.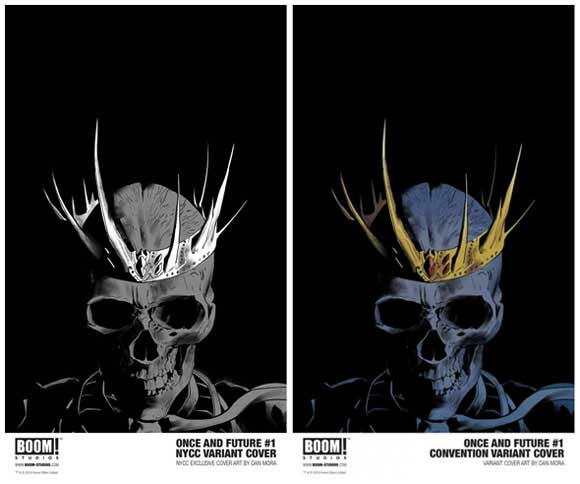 In mid-July 2020, the CGC census had 18 copies of the "New York Comic Con Edition" graded, with 14 in the top grade of 9.8 (near mint / mint).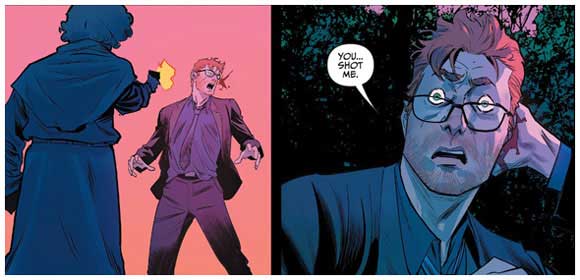 These are quite hard to come by and are not particularly cheap: in July 2020, a raw nm copies were going for around $175 and CGC/CBCS 9.8 copies for around $250.