New Titans Games Ashcan #1
Fan-Published, 2001.

Super-Rare!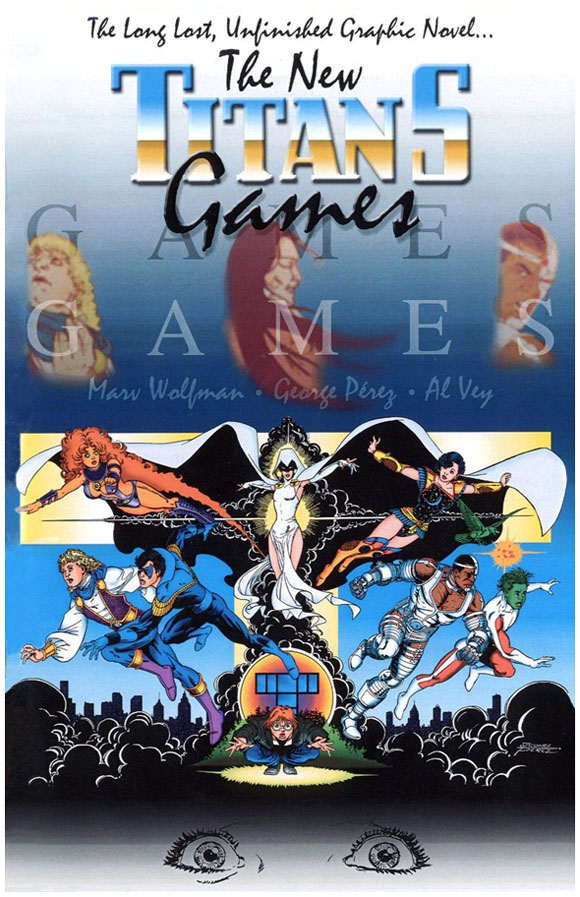 This was a fan produced comic of an abandoned (and incomplete) DC graphic novel; the back cover provides a synopsis from the producer: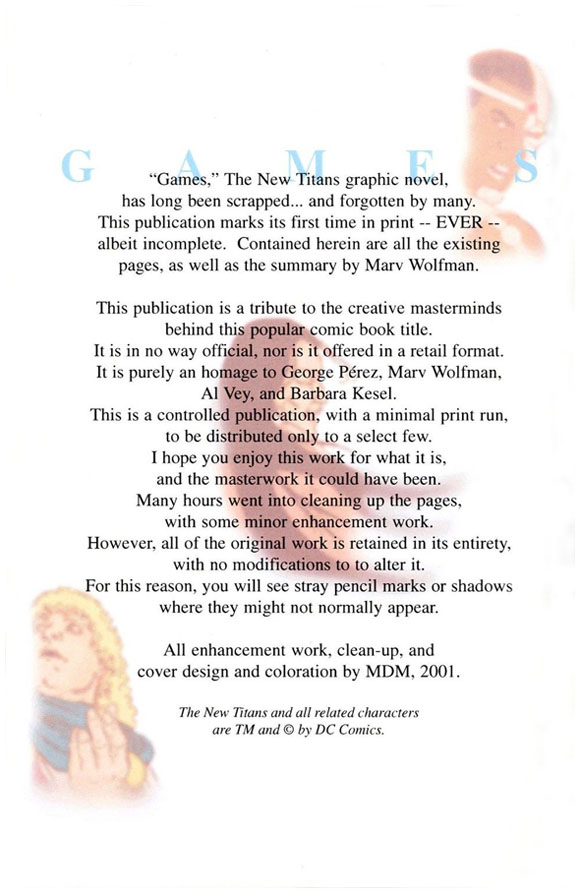 This comic certainly confused CGC who marked the Publisher as "D.C. Comics" on the only graded copy in the CGC census (graded 9/30/2014). By virtue of CGC grading it, it either suggests that they are of sufficient quality for CGC to grade (generally anything that can be photocopied will not be graded as it is too hard to spot forgeries) or CGC made a mistake grading it (the latter is suspected).
DC Comics did eventually produce the completed graphic novel a full 10 years later (below) with a very different cover: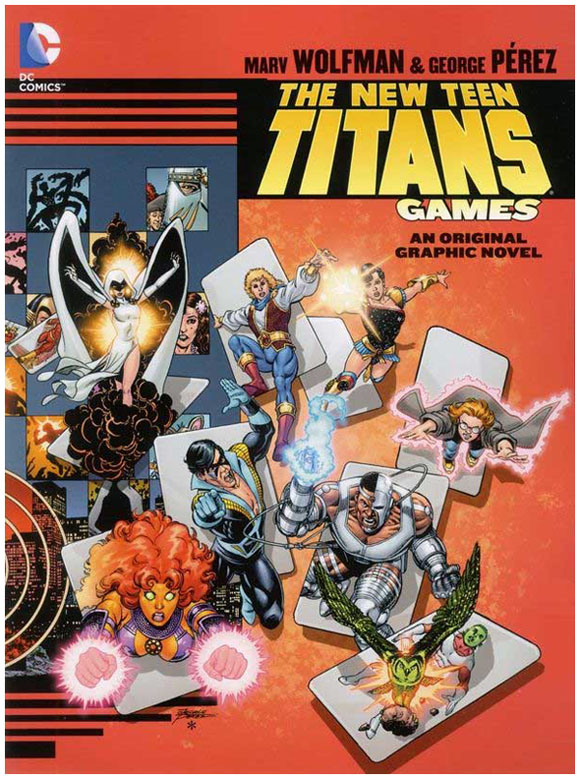 The DC produced copies are quite easy to obtain but the original, fan-published, copies are extreemely rare and hard to find, which makes them hard to price with only a few sporadic sales (from as little as $25 to over $200).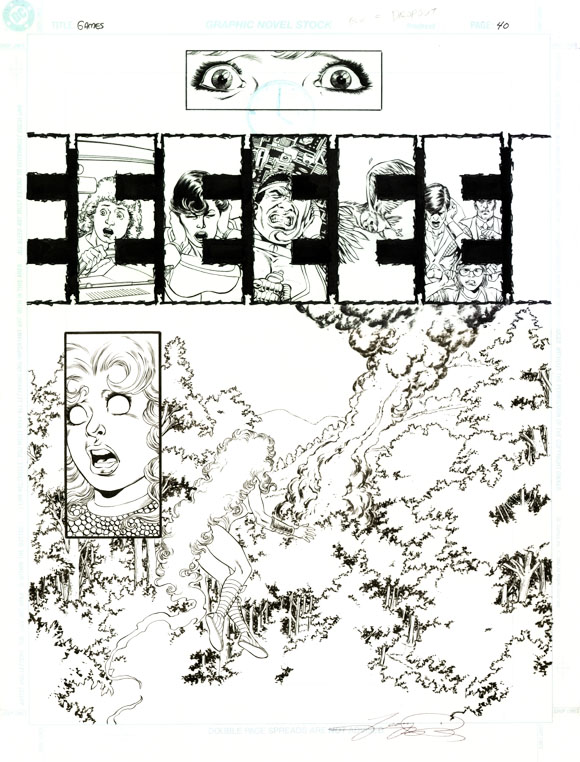 Above is the original art for page 40, showing similar eyes to those seen at the bottom of the fan produced cover.