Lady Death:
Phoenix Rising Edition
Coffin Comics, 2011.

Ultra-Rare!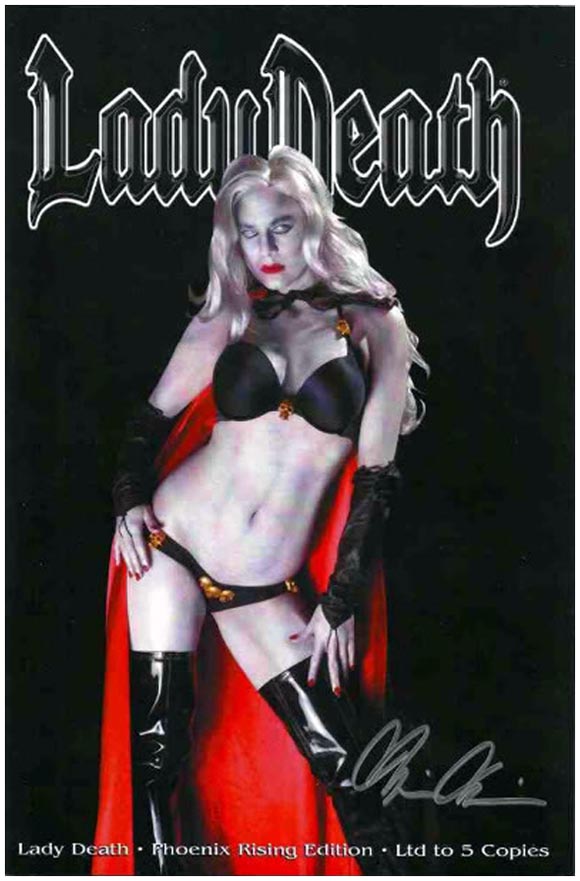 This comic features a cover photo of Alex Hayes, the cosplay model who appeared at the 2011 Phoenix Comic Con as Lady Death.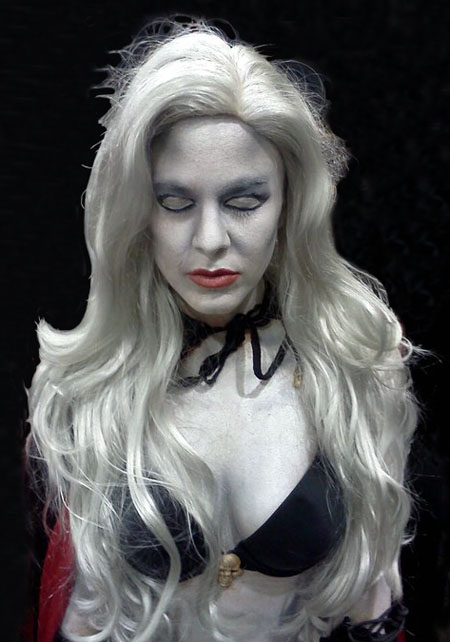 Not much is known about the comic other than only 5 were produced and they were never sold to the public, making them not only ultra rare but incredibly hard to find. At least one is known to be signed by Brian Pulido and came with a C.O.A.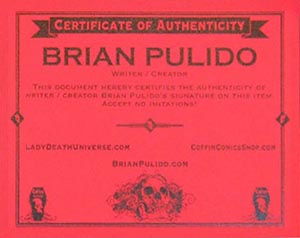 Given the lack of realized sales of these, there is no guide price but any copy coming to market will likely sell for hundreds of dollars.