Niobe: She Is Life #1 Hoknes Store Exclusive Variant
Stranger Comics, November 2015.

Super-Rare!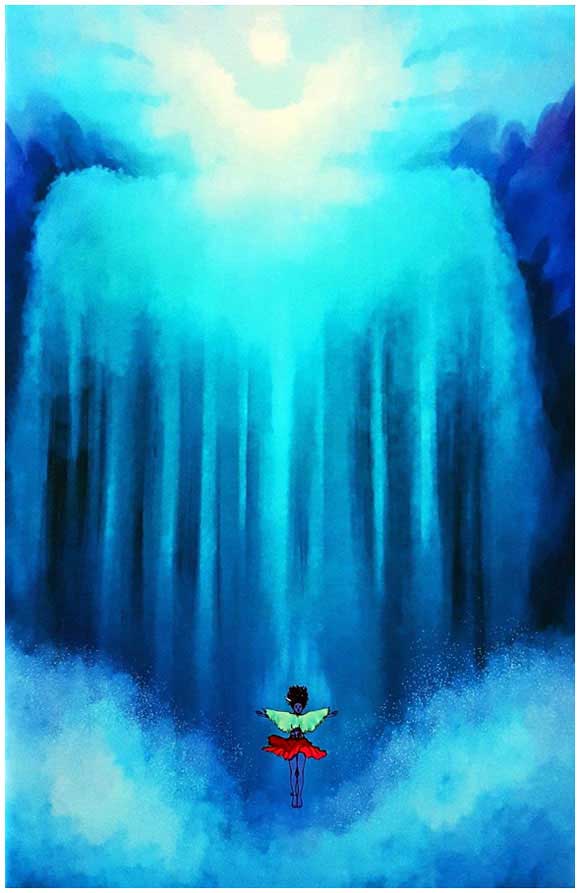 Niobe Ayutami is an orphaned wild elf teenager and also the would-be savior of the vast and volatile fantasy world of Asunda. She is running from a past where the Devil himself would see her damned… toward an epic future that patiently waits for her to bind nations against the hordes of hell. The weight of prophecy is heavy upon her shoulders and the wolf is close on her heels.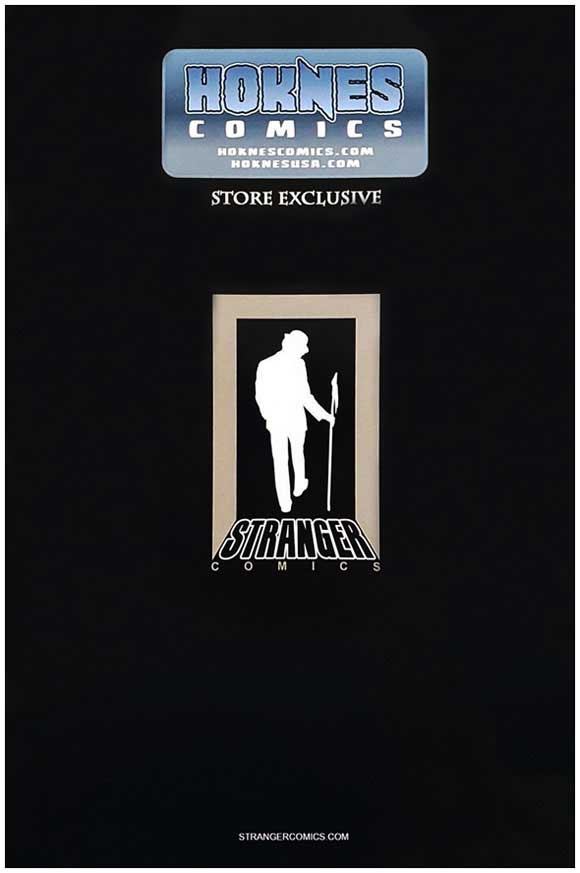 After fleeing the vampire lord, Essessa, Niobe arrives at the sacred Elven grounds of her ancestors, but she finds no welcome from her kind. She does, however, meet a fellow outcast in a half Orc boy who is accused of murder. But Niobe's quest to prove his innocence may expose her own past sins.
There were two first print covers of Niobe: She Is Life #1 available through Diamond: the standard Ashley A. Woods cover edition (Diamond code SEP151580) and the 1 in 5 retailer incentive Hyoung Taek Nam cover variant (Diamond code SEP151581):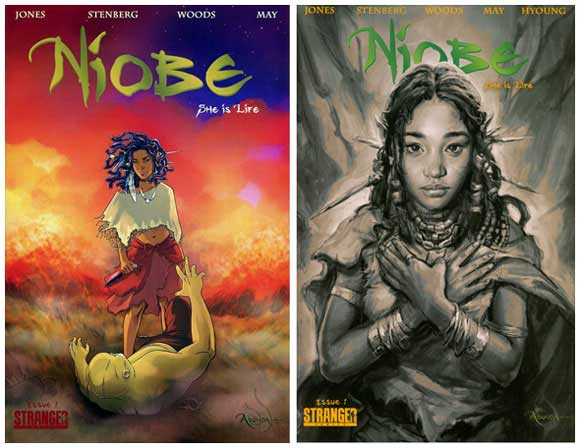 A further three covers were available as second prints though Diamond: the standard 2nd print Ashley A. Woods cover (Diamond code JAN168215), the "Coloring Book Variant" (Diamond code: JAN168217) also by Woods and the blank sketch variant (Diamond code JAN168216) with art by Hawley Griffin: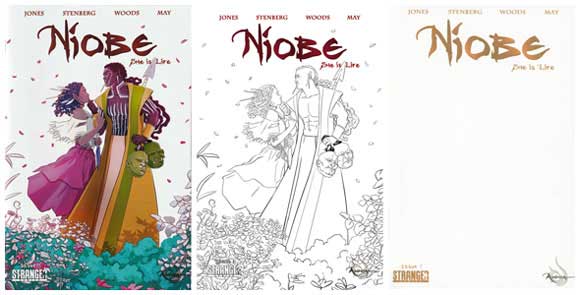 As well as the editions available through Diamond, there were also numerous store and convention editions, several which are shown below: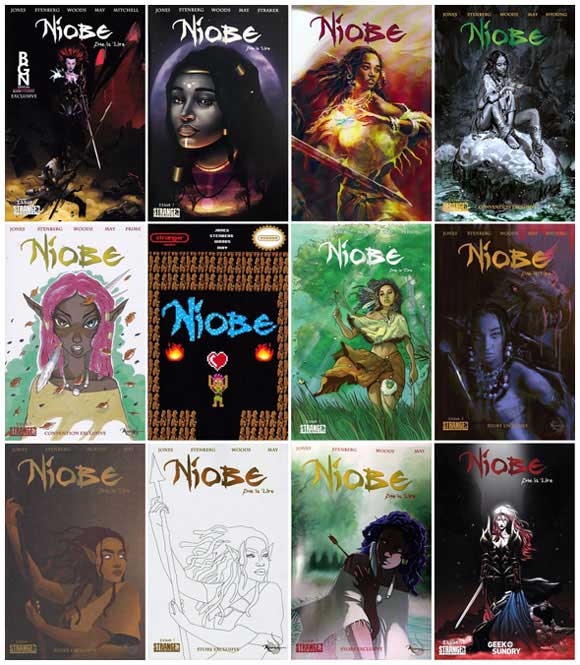 The variant featured here is the Hoknes variant that was apparently restricted to only 100 copies with a "virgin" cover by Terry Hoknes.

In mid-February 2019, the "Hoknes Comics Edition", had 18 recorded gradings in the CGC census, with six in the top grade of 9.8 (near mint / mint). The Hoknes variants are fairly elusive and, at that time, buyers could expect to pay over $100 for a raw copy and at least $350 for a top graded CGC copy (one sold in February 2019 at that price and another for $450 in November 2018).