Eight Billion Genies #8 Dinh Variant
Image Comics, 2023

Super-Rare!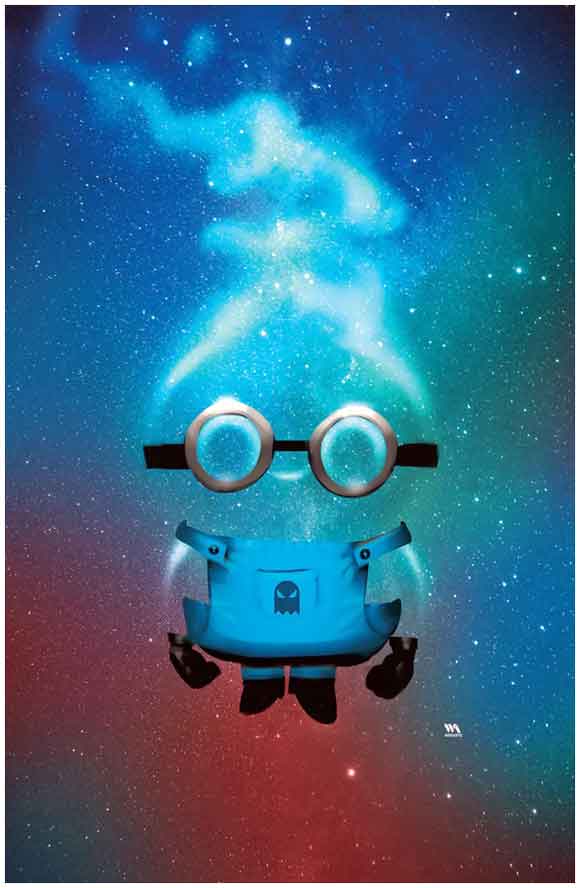 This is currently a pre-order variant, "limited to 88 copies with numbered COA", from Spectral Comics, with a "Minion" cover by Huy Dinh.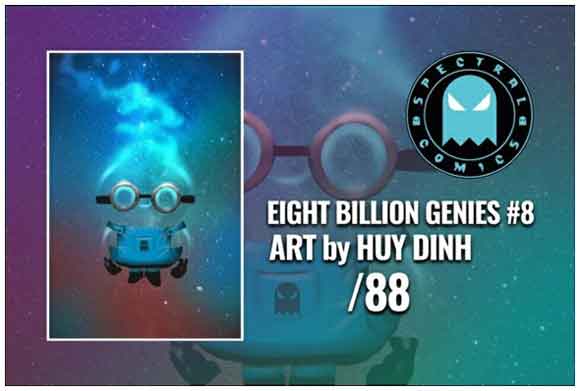 If you had one wish…what would you wish for? Now, what if everyone else had one wish too? That's EIGHT BILLION GENIES, the new eight-issue series from CHARLES SOULE & RYAN BROWNE (CURSE WORDS). At exactly the same moment, everyone on earth gets a genie and one wish. All hell breaks loose, in a very entertaining way…and that's just the beginning. Buckle in for the wildest ride of the year!

MINISERIES FINALE The monumental ode to worldwide wish fulfillment completes its story with an exploration of THE FIRST EIGHT CENTURIES after the moment eight billion genies appeared on earth. We'll see how the last remaining wishes get used and discover the fates of the characters we met at the Lampwick Tavern all that time ago. What's our wish? That you'll see us through- all the way to the end..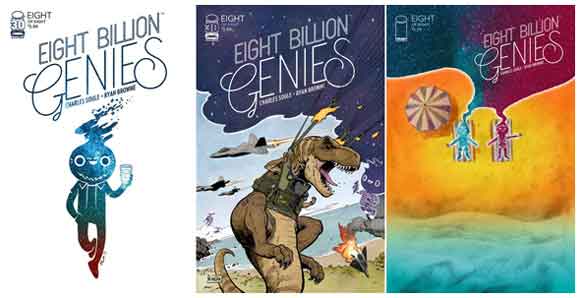 Cover A: Regular Ryan Browne cover (OCT220143)
Cover B: Paolo Rivera variant (OCT220144)
Cover C: Rosemary Soule Make-A-Wish variant (FEB238116)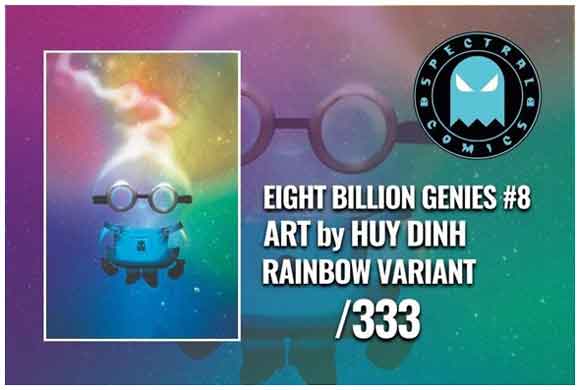 The Dihn art was also used on the "Rainbow variant" from Spectral Comics, "limited to 333 copies with a numbered COA", shown above, and also below center (along with a number of other limited variants available from comic shops and conventions):