Don't Pay The Ferryman #1 Momoko NYCC Virgin Brushed Metal Variant
4 Leaf Comics, June 2020

Super-Rare!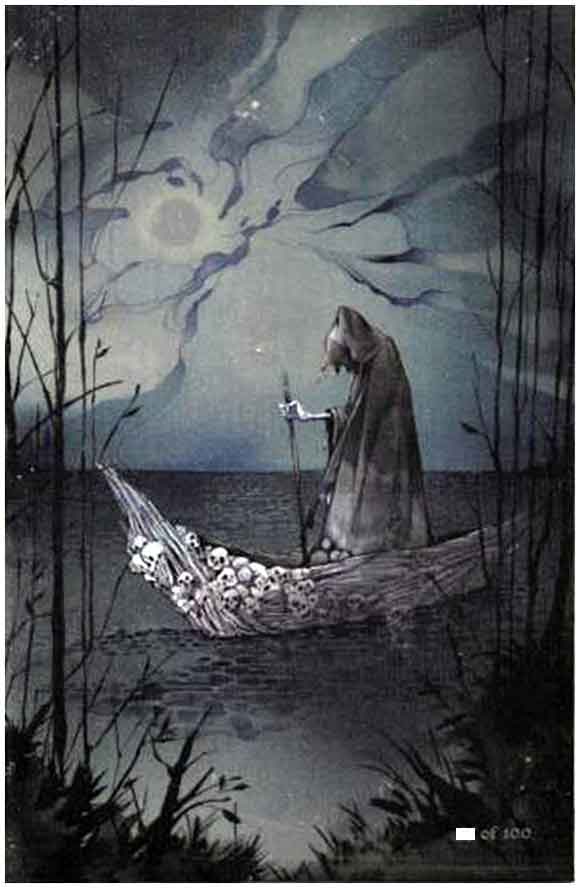 This is the Carnivore Comics brushed metal variant of the Peach Momoko variant that was numbered out of 100. Note that there was an Acrylic and Glow-in-the-Dark variants of the same cover were also available and also "limited to 100".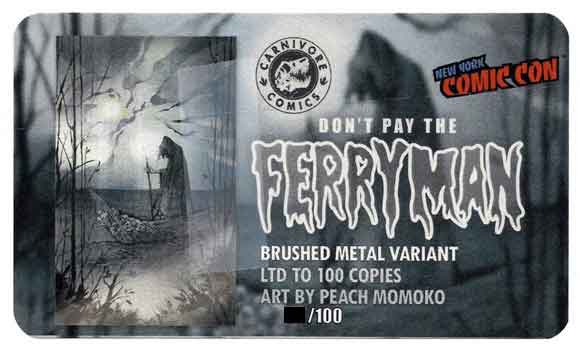 This comic was created and written by Chris Hays with interior pencils/inks by Joseph Scott, colors by Matt D. Chambers III and letters & designs by Mclain Mcguire.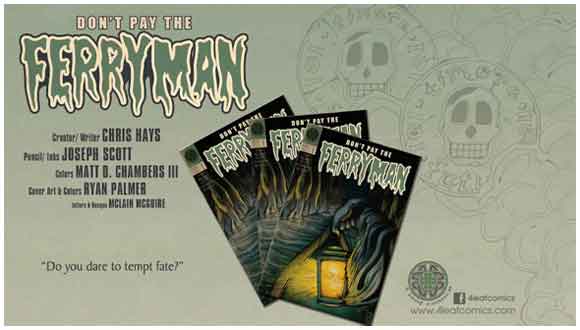 Welcome to a new psycho thriller that leaves you asking yourself....
DO you dare tempt fate?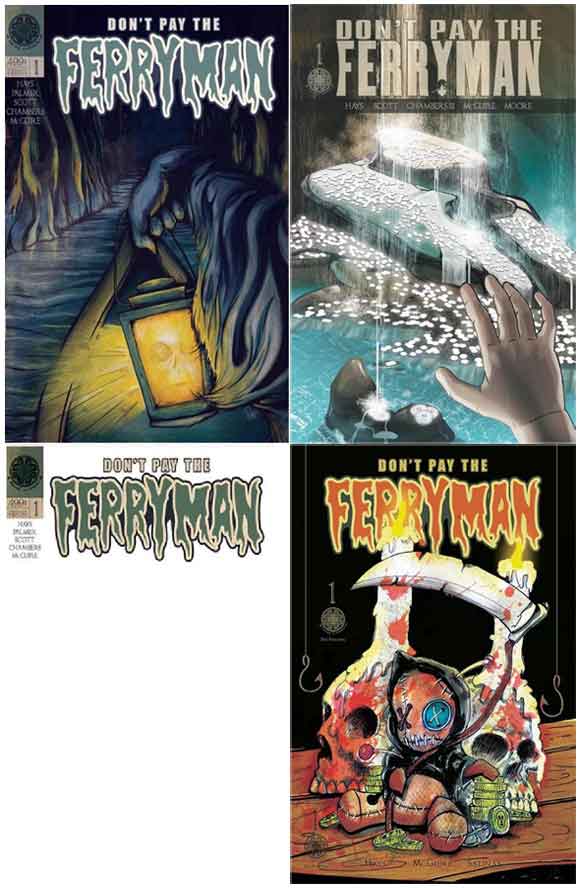 For the residents of Castle Hill, Rhode Island, life moves at a steady pace. This small coastal fishing town is home to some of the best Atlantic salmon in the northeast.
For the town of Castle Hill, a myth stays buried among the townspeople; a myth that, over time, has driven men mad. Tempting fate is a risky choice, one that could result in consequences affecting a person's future. To tempt fate a person must take the hunt, solve the riddle, and grab the coins, but as the townspeople beg…
Don't pay the Ferryman.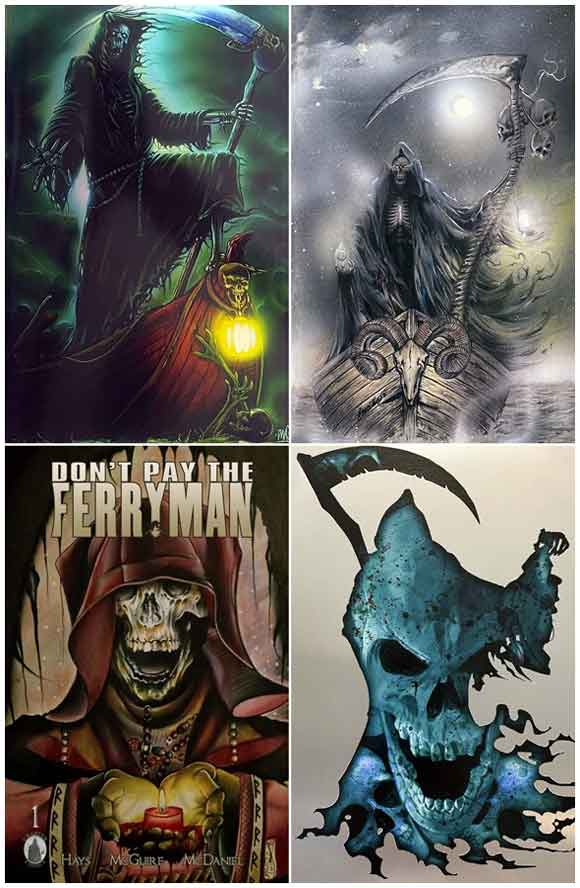 There were a large number of variants of #1 with the comic being initially available through Kickstarter and others (above and below) via comic shops and comic conventions, with cover art sometimes used on multiple variants, some with low print runs.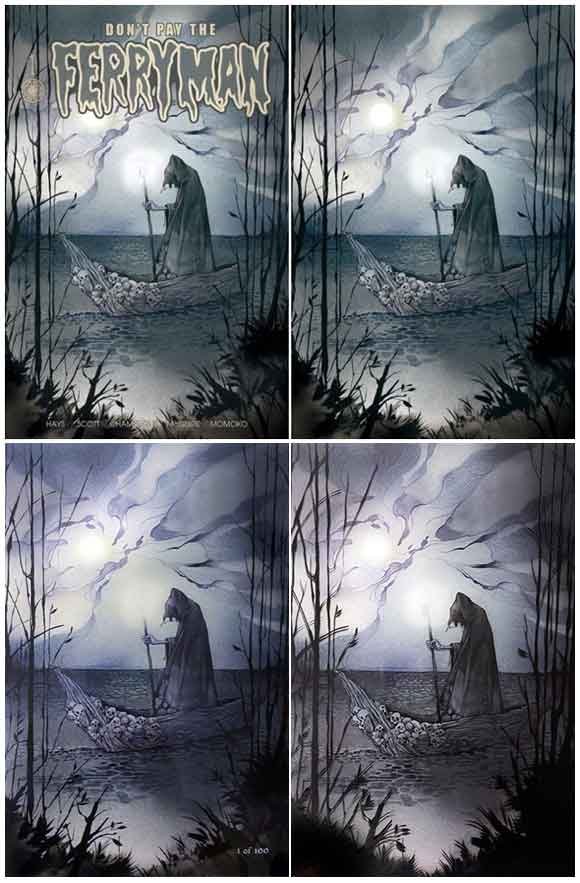 Above are other Peach Momoko variants including the trade dress and virgin variant available from Scorpion comics (both "limited to 300 copies") along with the NYCC Carnivore Comics Glow-in-the-Dark and Acrylic editions (both "limited to 100 copies" like the metal variant).
At the time of writing, in late April 2023, there were thirteen recorded gradings of the "Carnivore Comics Metal Edition" in the CGC Comics Census with six grading in the top grade of 9.8 (near mint / mint) and four of those on Signature Series.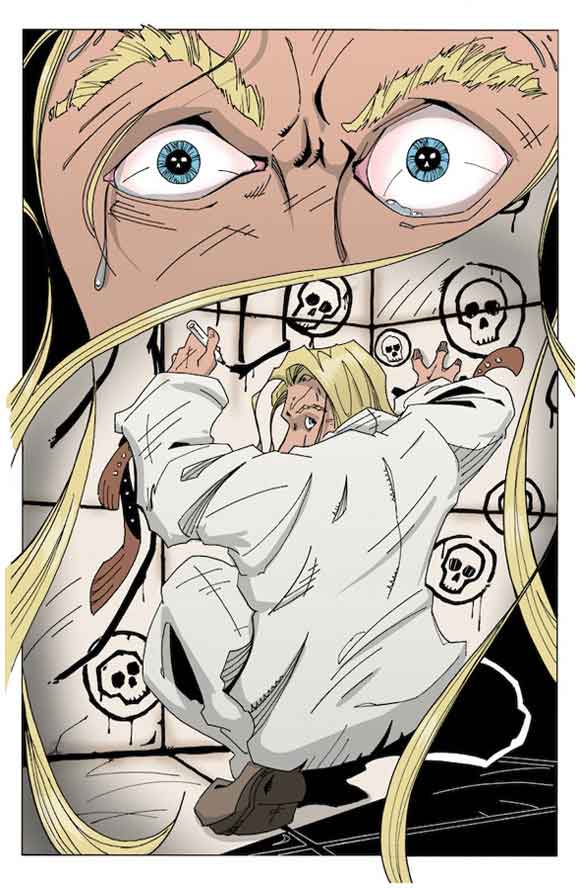 At that same time, there one recorded grading of the "NYCC Charter Carnivore Metal Ed." in the CBCS Population Report grading 9.4 (near mint).