The Mighty Thor #700 1:100 Hughes Retailer Incentive Variant
Diamond Code: AUG170852 ; ISBN/UPC: 7-59606-08774-7-70081

In Shops: 2017-10-18 ; SRP: $5.99

Marvel Comics, published Date: December 2017.

Rare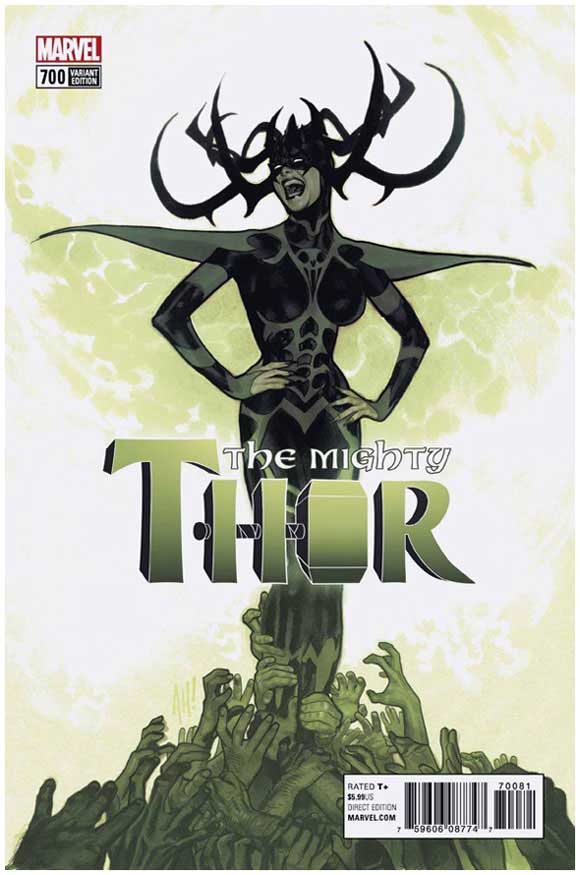 This is 1:100 retailer incentive copy of The Mighty Thor #700 with a cover by Adam Hughes.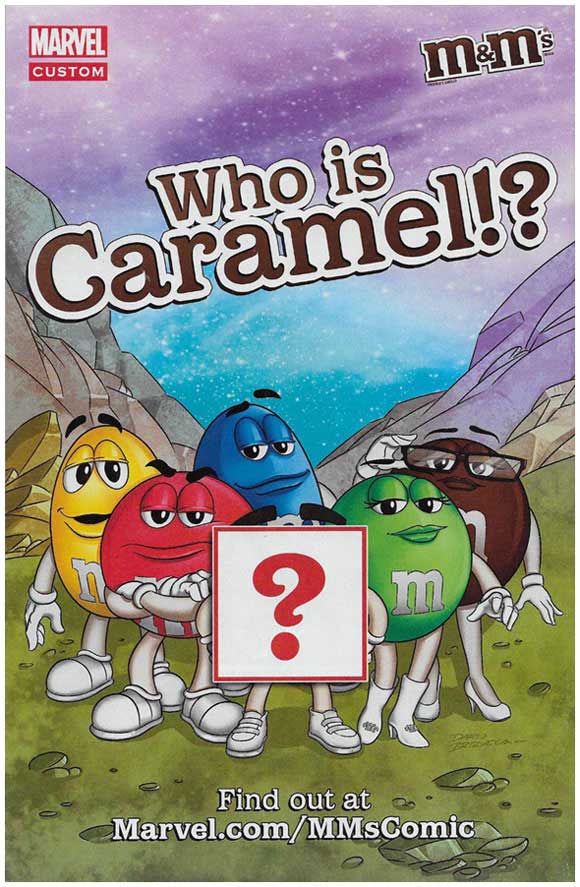 The blurb for this issue reads: "DEATH OF THE MIGHTY THOR Part 1
The final judgement comes as the Mangog arrives! The War Thor will meet the beast head on. But even the bloodthirst of this Ultimate Thor may pale in comparison to the might of the Mangog! The battle rages as Jane's cancer takes a turn for the worse, and she might not have to wait for the final judgment at all. The clock is ticking, and no hammer can save her this time. It's the beginning of the end that will lead to the most dramatic return in the Marvel Universe!".
There are numerous covers for this issue with a number of them shown above, which are (diamond code and barcode suffix in brackets):
Standard Russell Dauterman Cover (AUG170848 | 70011)
Lenticular Homage Cover by Stephanie Hans (AUG170849 | 70021)
1965 T-Shirt Cover by Jack Kirby: 1 per 50 regular ordered (AUG170853 | 70031)
Wrap Around Black and White Dauterman variant: 1 per 100 regular ordered (AUG170850 | 70041)
Trading Car Incentive Cover by John Tyler Christopher (AUG170854 | 70051)
Legacy Headshot Variant by Mike McKone: 1 per 10 regular ordered (AUG170851 | 70061 )
Movie Photo Variant: 1 per 15 regular ordered (AUG170855 | 70071)
Adam Hughes Incentive: 1 per 100 regular ordered (AUG170852 | 70081)
How-To-Draw Incentive Variant by Chip Zdarsky (AUG170856 | 70091)
NYCC 2017 Previews Exclusive Cover by Todd Nauck: "limited to 3000" (N/A | 70020)
Note that the Chip Zdarsky "How to draw Mjolnir" had a back cover error and is also featured on this website.
In addition to these there was also a second printing (using the same cover as the Lenticular Homage variant) and a Lucio Parrillo Comicxposure variant.
Although the Black and White Dauterman variant was also a 1:100, the Hughes variant is the pick of the bunch with realized prices over $100 from the release.