We Can Never Go Home #1
San Diego Comic Con Edition
Black Mask Studios, 2015.

Super-Rare!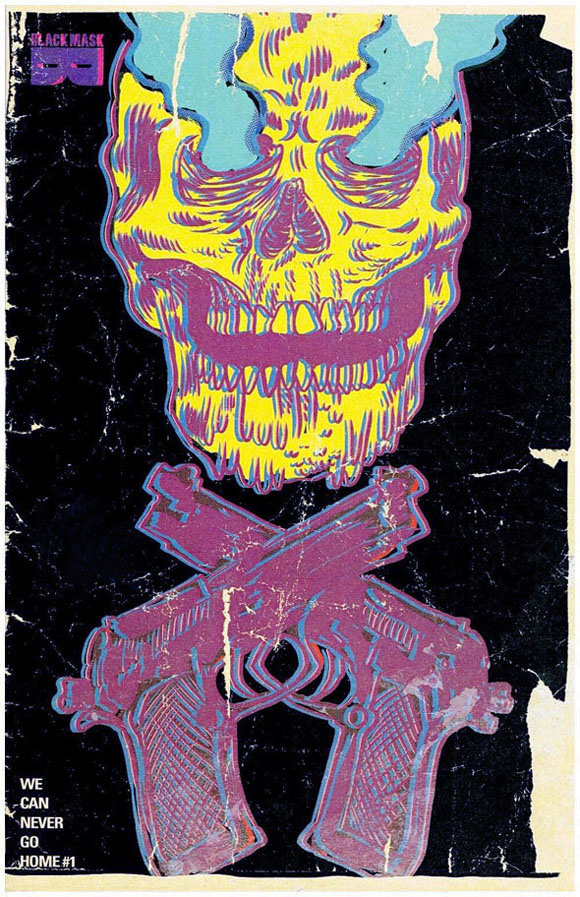 This edition of We Can Never Go Home #1 was produced for SDCC in July 2015 and has a "vintage" look, with creases and tears printed as part of the cover art by Alexis Ziritt. 50 were manufactured with the individual number on the back (the number would appear just before the "/50" on the edited picture below):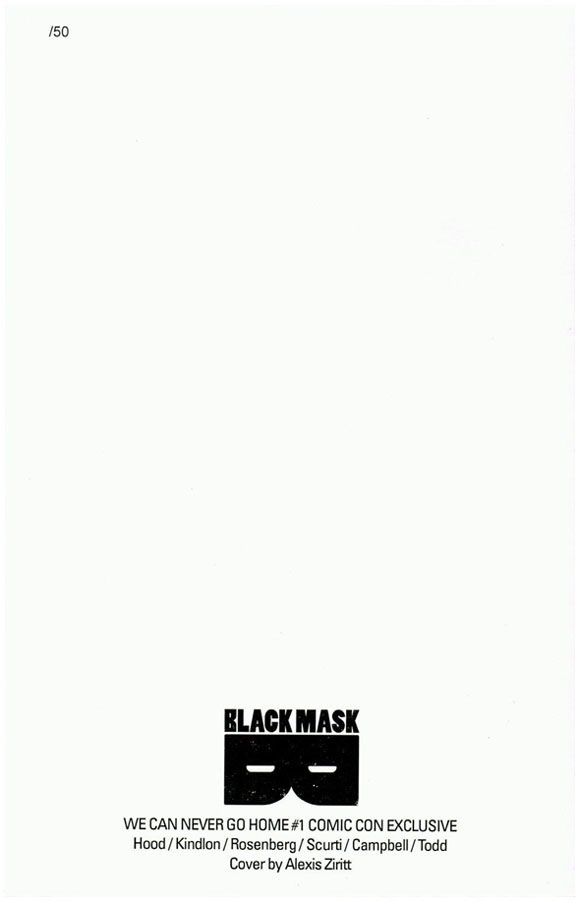 Anecdotally, only 35 of the 50 were apparently sold at SDCC with around 10-12 going to one single dealer. Some were also signed at the show by Matthew Rosenberg (both raw and for CGC Signature Series).
In mid October 2015, CGC had 7 gradings recorded, two 9.8, one 9.8 Qualified, three 9.8 s/s and one 9.9 s/s! The 9.9 subsequently sold twice in September 2015, once for $1500 and then for $1,899.99 a couple of weeks later (different sellers). Around the same time two of the CGC 9.8 s/s copies sold for $725 and $825 on ebay.
Note that prices will likely be a little unpredictable with so few being produced but may stabilize over time.