Albedo Anthropomorphics #2
Thoughts and Images, November 1984.

Low Dist.
This issue was written in August 1984 but was not finished until November of that year. It is a real rare modern collectable featuring the first appearance of Stan Sakai's Miyamoto Usagi a.k.a. Usagi Yojimbo (Rabbit Bodyguard). Due to the first appearance of the rabbit ronin, this issue is worth at least ten times more than the other early Albedo comics (which had similar print runs).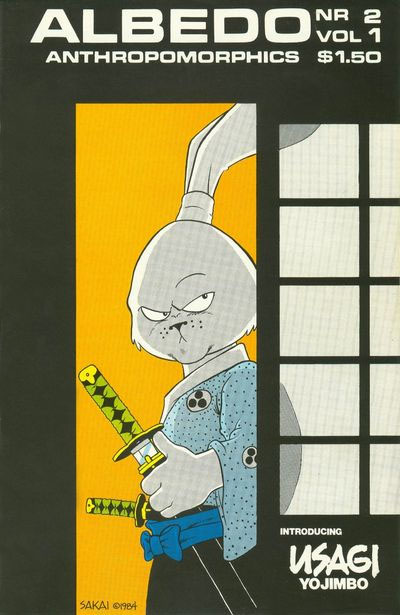 Note that the print run for the first (and only) print is actually listed on the inside cover "Right now there's 2000 copies, but there's always the chance of reprints if sales demand it".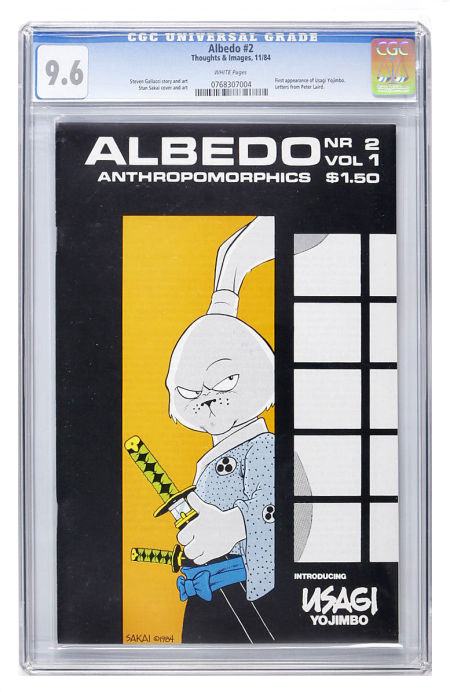 The top CGC issues will command well over $1,000!