Spawn #299 Select Convention Variants
Image Comics, published: August 2019.
Toronto

Rare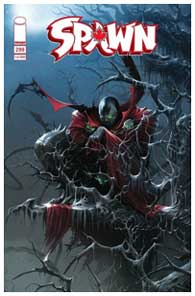 SDCC

Rare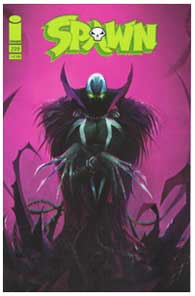 Boston

Rare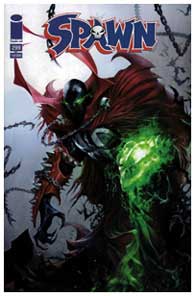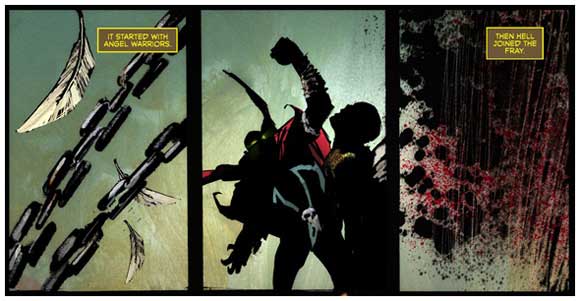 THE LAST ISSUE BEFORE SPAWN #300! "WAR TO 300," Part Two: Witness the debut of TODD McFARLANE's newest creation-The Rapture! Heaven's answer to the mythic Four Horsemen of the Apocalypse, these eternal warriors are tasked with eliminating the plague called humanity from the face of the Earth. The WAR TO 300 rages! Next month, new allegiances will form, new enemies will rise, and history will be made!
This issue was written by Todd McFarlane (who was also the cover artist for the standard cover) with interior art in the issue by Jason Shawn Alexander.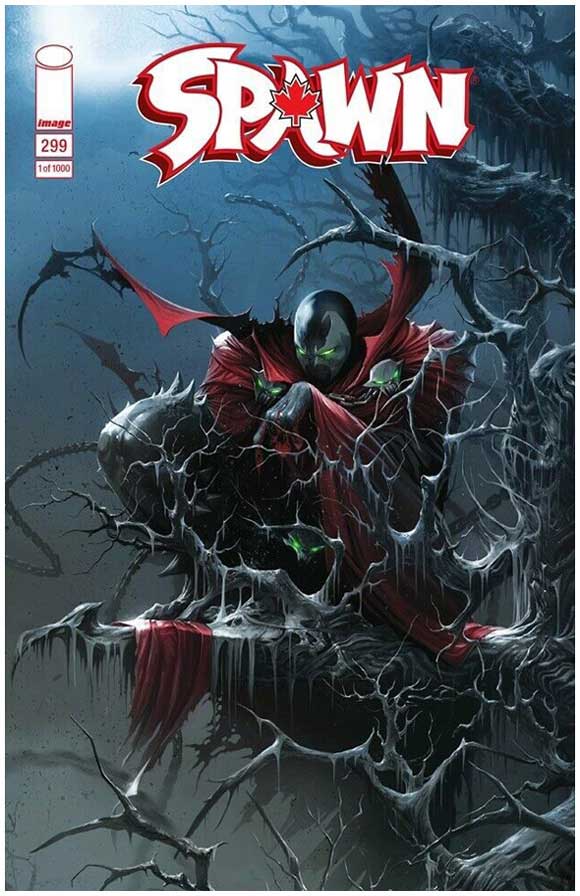 Above is the Toronto Fan Expo cover art variant by Todd McFarlane, which was "limited to 1,000 copies".
Below is the rarer San Diego Comic-Con (SDCC) exclusive variant by Francesco Mattina, which was "limited to 500 copies".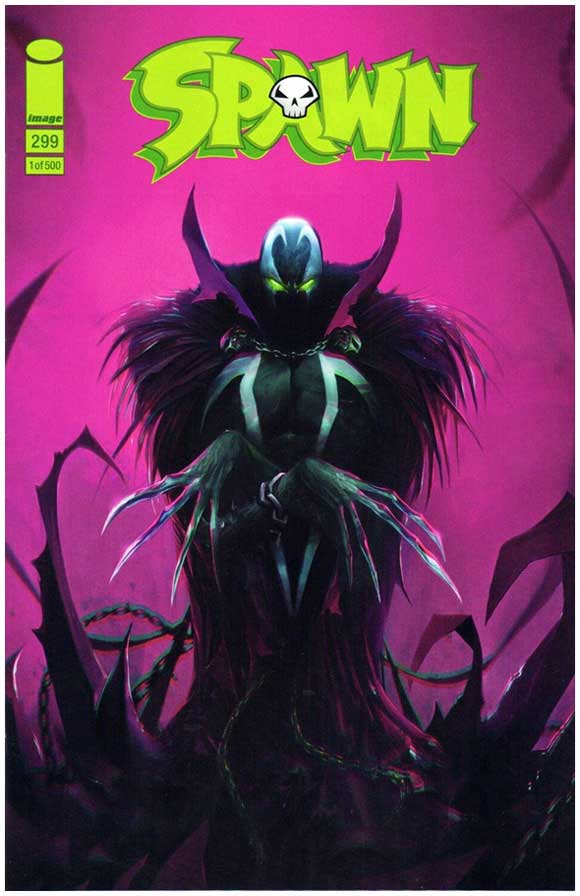 Also "limited to 500 copies", below is the Boston Fan Expo variant, which also featured cover art by Francesco Mattina.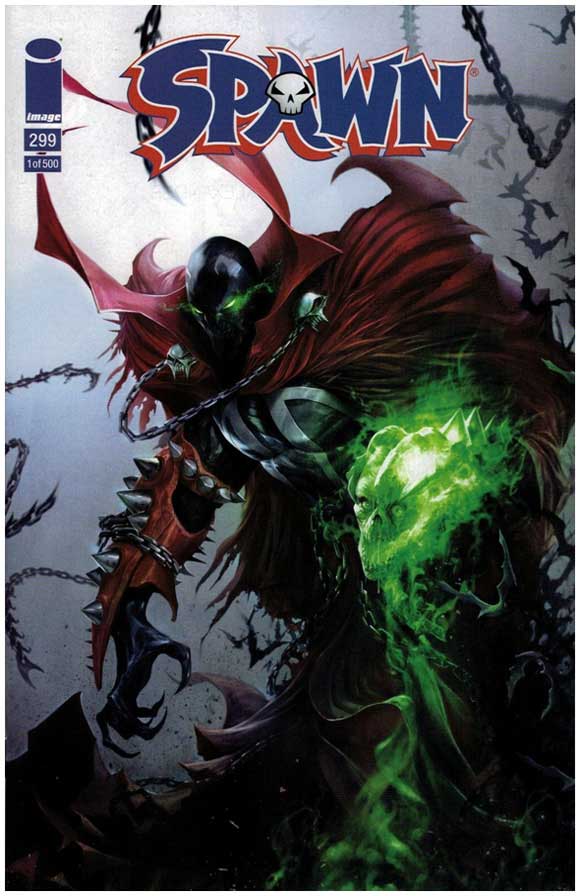 Of the three variants featured here, there were only five gradings of the San Diego Comic-Con Edition recorded in the CGC census at the time of writing (at the end of August 2019), however, it is early days and, given the realized prices for these, expect a lot more to be CGC graded as the months progress.
Related comics: