Spawn #185 Todd McFarlane Headless Variant
In Shops: 2008-10-29 ; 32 Pages ; SRP: $2.95

Image Comics, October 2008.

Rare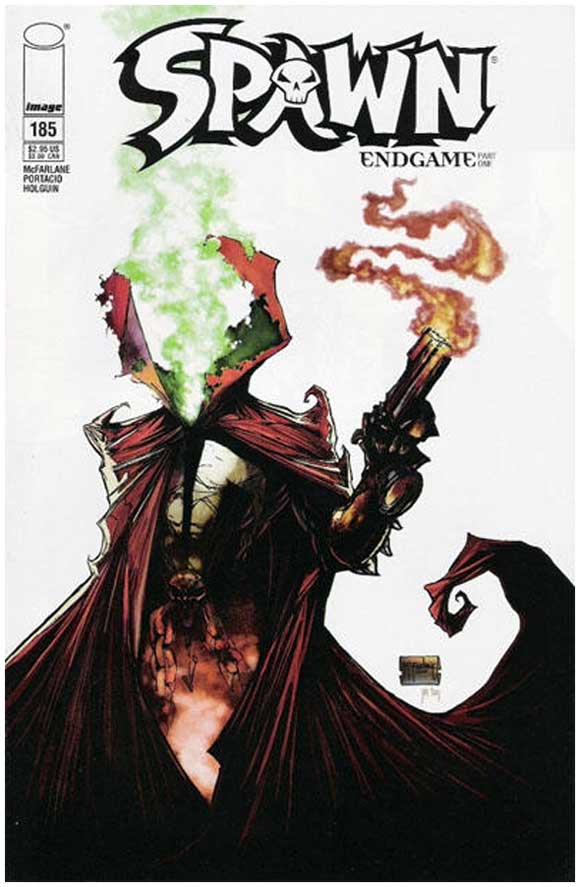 This is the rare Todd McFarlane headless cover variant for the first issue of the Spawn "Endgame" narrative that spanned issues #185-196.
Below, on the top line, are the regular cover, headless variant and second print, all featuring the same underlying art by Todd McFarlane.
The second line features the Greg Capullo headless variant, the Whilce Portacio standard and sketch covers.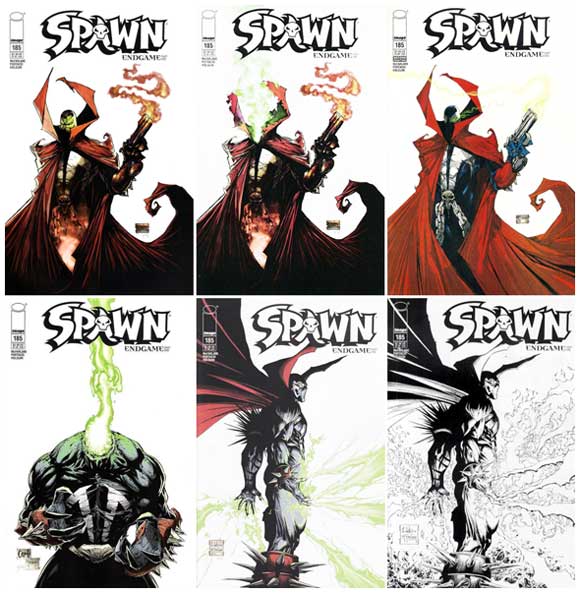 What new surprises can come out of a book that's been around more than 180 issues? A lot! Featuring a brand-new creative team and the return of two Image Comics founders - Todd McFarlane and Whilce Portacio! Get ready for an event as big as issue #1!
Witness the demise of Al Simmons and follow the chain of events that are set in motion in the wake of his death...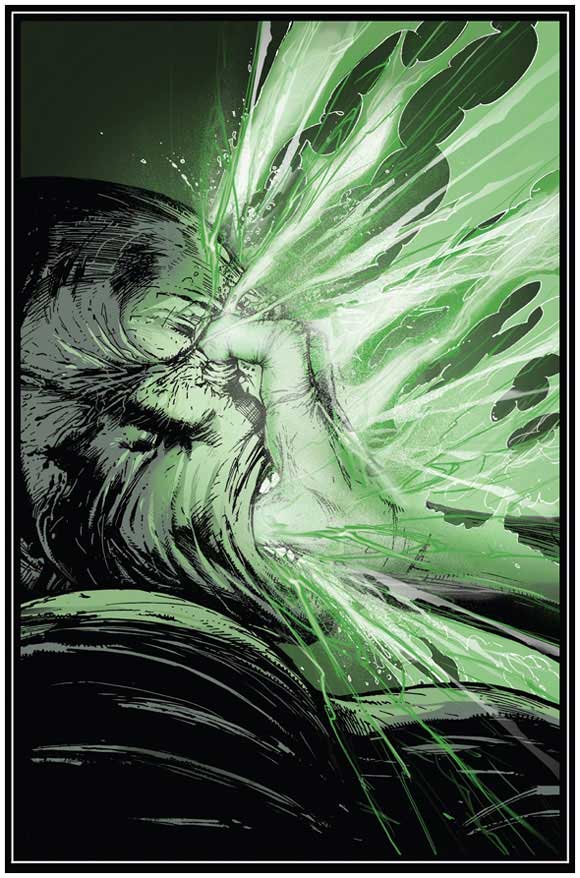 The "McFarlane Variant Cover" had 47 recorded gradings in the CGC census at the end of September 2018, with six copies of the McFarlane headless Spawn variant at the top grade of 9.8 (three on Signature Series).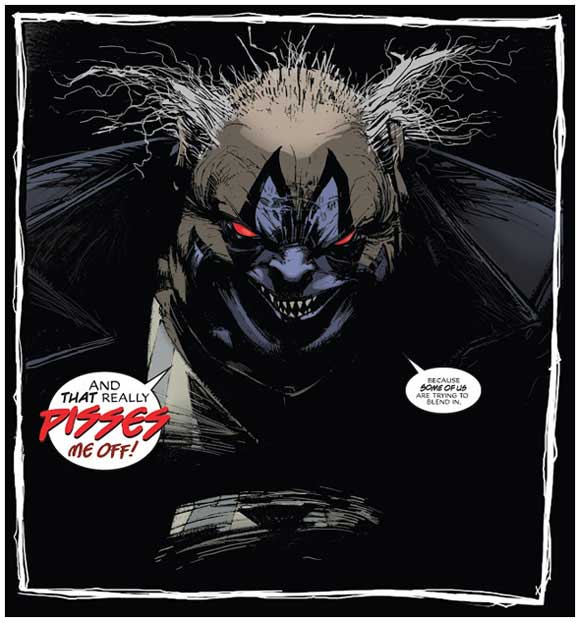 These are not too difficult to find and there are usually a small number for sale on auction sites such as ebay but expect to pay over $1,000 for a CBCS or CGC 9.8 (near mint / mint) example. Also beware as there two headless variants (the Greg Capullo headless variant is a lot cheaper than the Todd McFarlane headless variant featured here).
Related comics: