Spawn #1 Black & White
Retailer Incentive Reprint
Image Comics, September 1997.

Low Dist.
This reprint of Spawn #1, with new cover art from McFarlane, was produced over five years after the first Spawn comic hit the streets in 1992.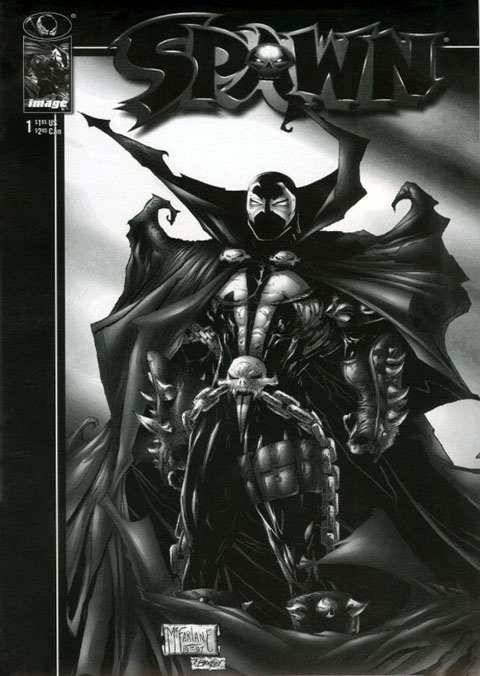 This was a retailer incentive for Spawn #65 with each LCS getting 1 for every 50 ordered, hence any LCS ordering between 50 and 99 would get one; 100-149 two etc. Spawn #65 had a total print run (world-wide, including News Stand sales) of well over 200,000, with around 180,000 pre-orders to comic shops world-wide. Not every LCS would have ordered exact blocks of 50 hence the actual number of Spawn #1 Black & White variants includes a little guess work.

Demand is healthy for these variants and a CGC 9.8 can make over $550. Raw copies usually go for anything from $100 onwards, depending on condition.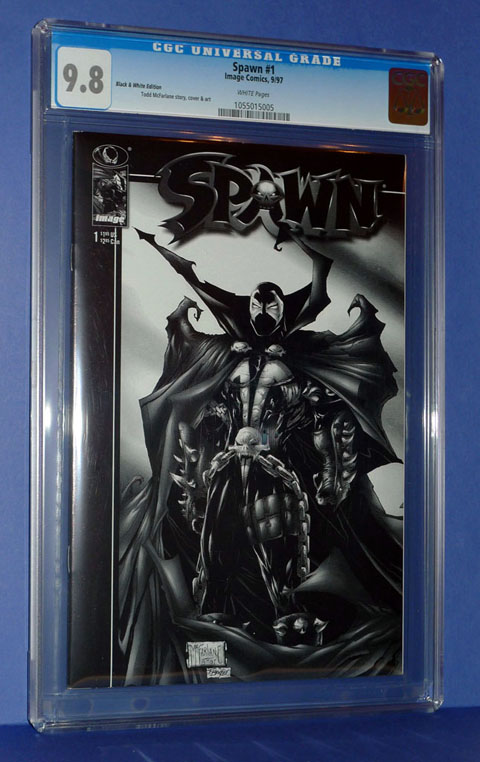 Related comics: