Spawn 280 Francesco Mattina Cover Variants "666 Print Run"
Image Comics, published & available in November 2017.
Trade Dress
Edition

Rare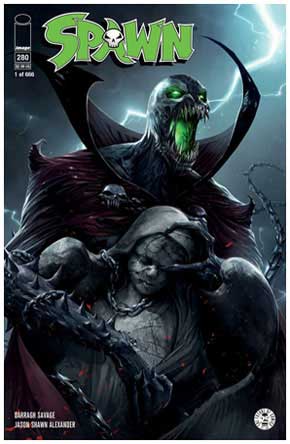 Virgin
Edition

Rare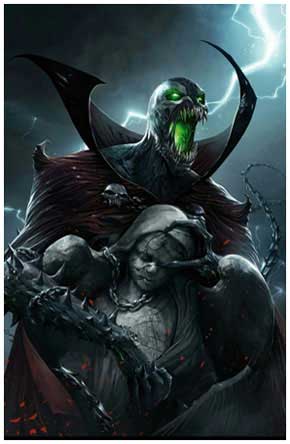 Spawn #280, "Dark Horror" Part 5, was written by Darragh Savage and Jason Shawn Alexander with art by Jason Shawn Alexander (including the standard covers). The preview read: "Death. Destruction. And deception. Spawn piles as much pain as he can in his attempt to protect a young girl who very shortly will be a NEW SUPERHERO much stronger than Spawn himself."
The variant covers featured here, by Francesco Mattina ("and collaborated on with Todd McFarlane himself!"), were produced in conjunction with Scorpion Comics in the USA and Scott's Collectables in the UK, each limited to a "666 Print Run".
The back covers feature the logos of the companies with the Virgin variant also noting "1 of 666" (note: they are not individually numbered, they all have this):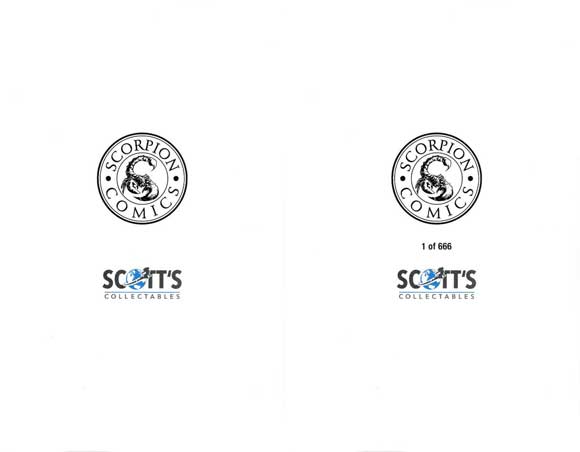 Scorpion originally sold the two variants as a bundle for only $50 or separately for $30 each. Below is the announcement of the variant from Scott's Collectables: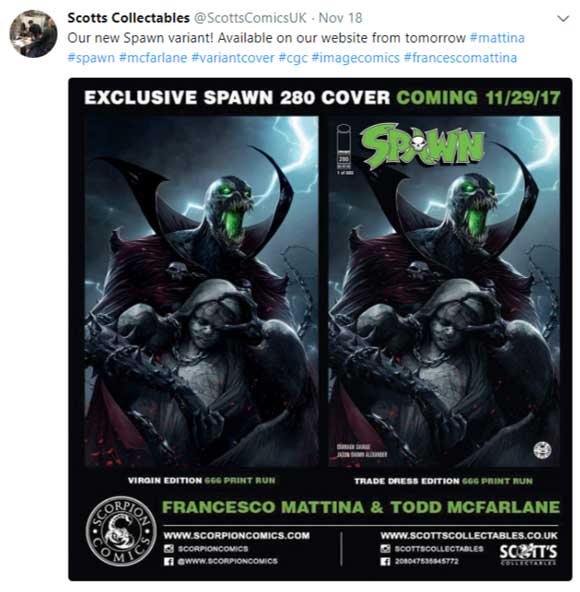 All copies sold out very quickly and anyone originally paying $50 for a pair of these from Scorpion in November 2017 could have sold them on for $200+ just a month later with a tidy $150+ profit after such a short time.
It will be interesting to watch the realized prices of these in the coming year to see if this rapid rise in value continues. Certainly the cover looks great and the team up of Mattina and McFarlane will also drive interest.
Related comics: