Rare Whitman pre-pack comics
Whitman (Western Publishing, owned by Mattel), 1980.

Rare
Whitman Publishing Company (formally Hammerung-Whitman Publishing Co.) was acquired by Western Publishing in 1915.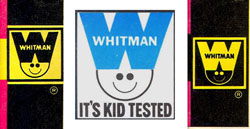 By the 1970's, although Western was one of the largest printers in the US, profits were falling due to "failing product lines and heavy expenditures" and Western sought investment via a merger. In spring 1979 it was reported in the Comics Journal that Mattel would purchase Western and the purchase was completed in that same year.

The merger marked the end for Western's Gold Key comics group with the merged company pulling out of the newsstand market (profitability was poor with the percentage of returns alarmingly large) and focussed on the more profitable Whitman bagged comics line, sold as non-returnable through department and other general stores.

The switch over of many of the Gold Key comic lines to Whitman bagged comics caused much confusion at the time with severe cuts in production numbers, delays, some issues only being distributed as limited samples, some issues were never produced and a number of titles were also cancelled. The distribution was generally erratic and there was also a distinct lack of accurate information coming from the publisher such that the only real method of checking what was being produced was to see what was being sold in stores!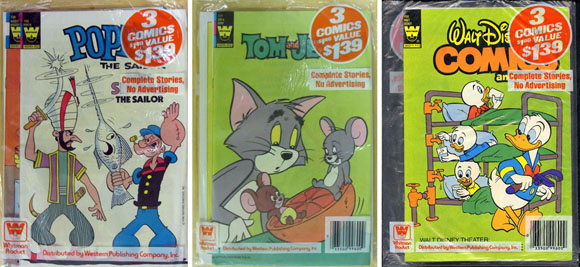 There are many good sources of information on the rare Whitman comics including updates in early 1980 copies of the Comic Reader, analysis by Jon McClure in the Comic Book Market Place (issues 85 and 86) and analysis from Doug Sulipa (Overstreet #38 and through his website).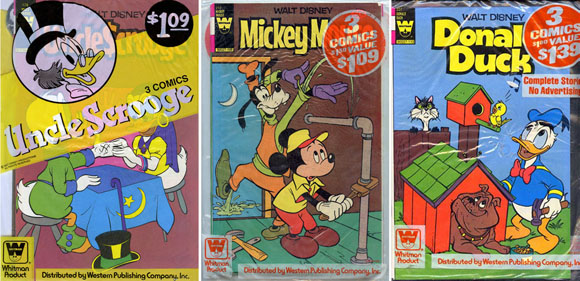 As a result of the restricted distribution some issues were seemingly very hard to come by and have become rare collectibles today, with some commanding high prices. The question of which pre-pack Whitman comic of 1980 is the rarest has been asked many times with many candidates being declared at various points in time; of course declaring something as rare and valuable can sometimes lead to many new copies suddenly coming to market!
Below is a list (in alphabetical order) of nine "rare" pre-pack only Whitman's from 1980 that have exceeded $100 in near mint equivalent (calculated if less than NM) at some point. It is not a definitive top nine as nobody really knows how many were printed and distributed for each issue (or how many survive today) but these are certainly some of the more valuable issues:
Below are the covers for the above comics, click the links or the pictures for more details.
See also: DC Comics Presents #22 Whitman, which was a DC published / Whitman distributed comic that seems incredibly hard to find.