Donald Duck #222
Whitman (Walt Disney Productions), October 1980.

Rare
This is another rare Whitman, distributed by Western Publishing (see: Uncle Scrooge #179 for more details) and only available pre-packed (usually three comics per pack).
It's listed in Doug Sulipa's "37 Rarest" Whitman comics where he estimates that only 100-150 copies of each of the 37 comics exist in the market place today.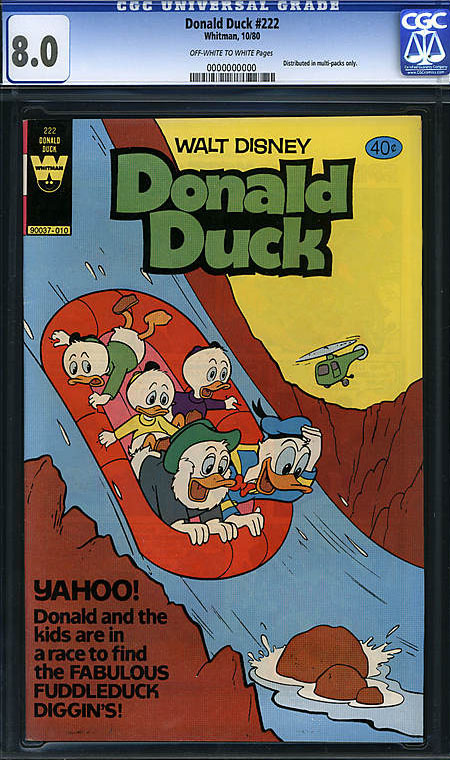 We will probably never truly know which Whitman pre-pack comic is the rarest of all but this one is definitely in the top ten, if not the top five.
Below is a copy of the more common Donald Duck #237 presented in it's multi-pack: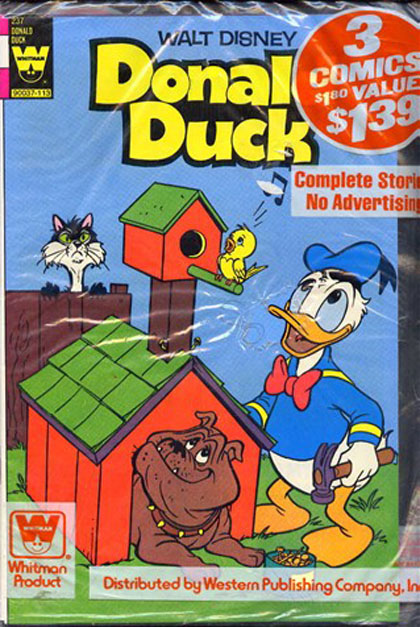 CGC had graded 23 copies of #222 by February 2014, with grades from Good (2.0) all the way up to a lone Near Mint / Mint (9.8) copy.
Prices for these have varied quite a bit over time averaging below $200 but have been increasing in the last few years with a recent raw copy going for over $300 (maybe Near Mint Plus / 9.6).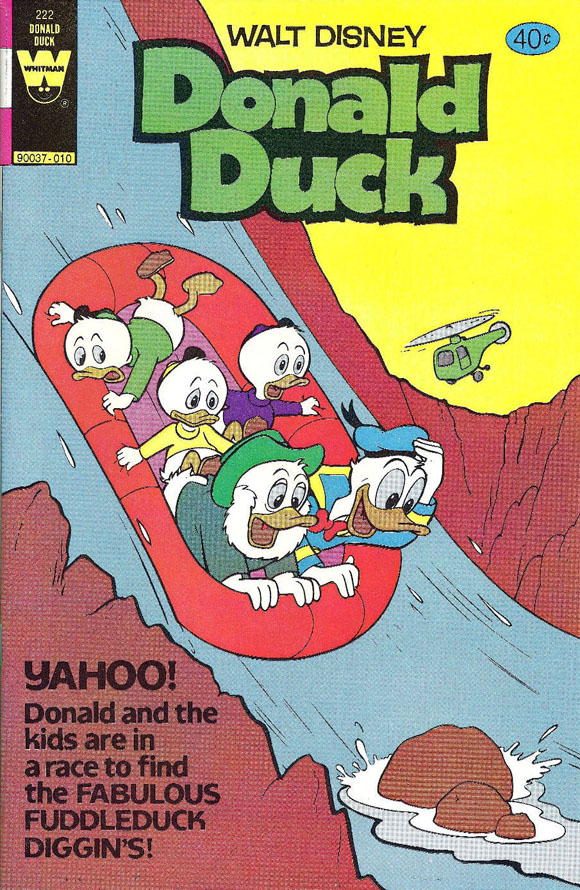 Full list of rare Whitman comic books featured on the website: