Super Goof #61
Whitman (Walt Disney Productions), September 1980.

Rare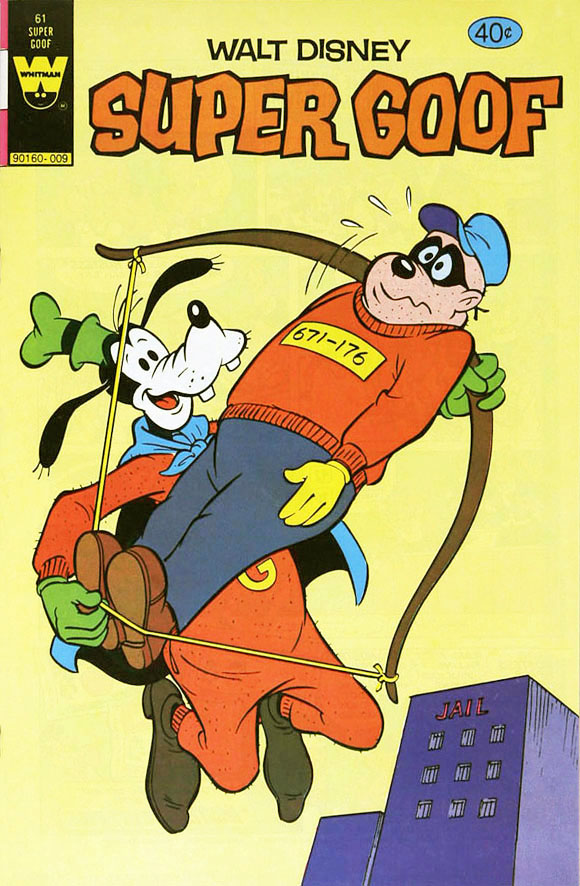 This is another rare Whitman comic (an imprint of Western Publishing) only available in a very limited number of pre-packs in the early 80's.
Note that many Whitman comics are effectively reprints or variants of various Gold Key comics but, from Spring 1980, the comics were exclusively produced with just the Whitman logo, hence these particular books are not variants.

Super Goof #61 has been known as the rarest of all Whitman comics but this accolade tends to change hands over time and nobody truly knows which is the rarest of all.
Prices have varied over time for this issue with guides quoting anything from just over $100 to $800!
Full list of rare Whitman comic books featured on the website: