Little Lulu #260
Whitman (Walt Disney Productions), September 1980.

Rare
This is another rare Whitman comic (an imprint of Western Publishing) only available in a very limited number of pre-packs in the early 80's.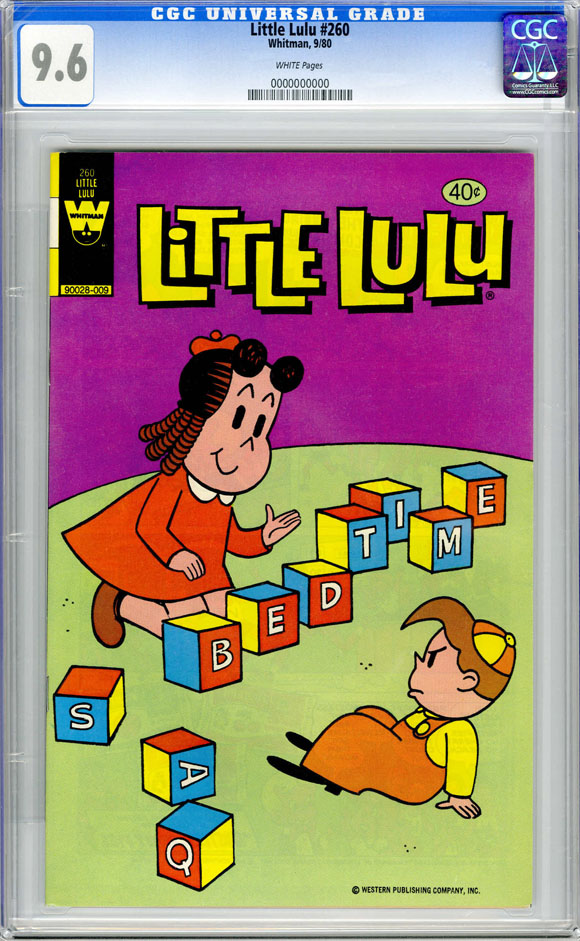 Little Lulu actually started out as a Newspaper comic strip back in the 1930's but graduated to comic books in the late 1940's under the Dell imprint.
In the 1980's the title was exclusively created under the Whitman logo (yellow multi-pack logo for this one) but ceased publication in 1984 with #260 considered the rarest issue during that time.
Prices and percieved rarity of this comic have fluctuated over time but it remains in the top 20 rare Whitman comic books.
Full list of rare Whitman comic books featured on the website: