Walt Disney's Comics And Stories #480
Whitman (Walt Disney Productions), September 1980.

Rare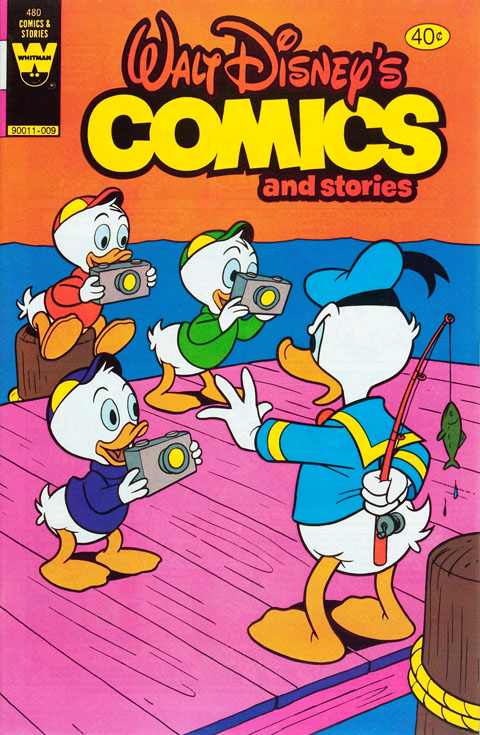 This is another rare Western Publishing comic (Whitman imprint) only available in a limited number of multi-packs sold in toy shops, drug stores, dime stores and some department stores.
Below is a selection of multi-packs produced by Western featuring more anthropomorphic fun and also the popular spinage-eating and pipe-wielding seaman: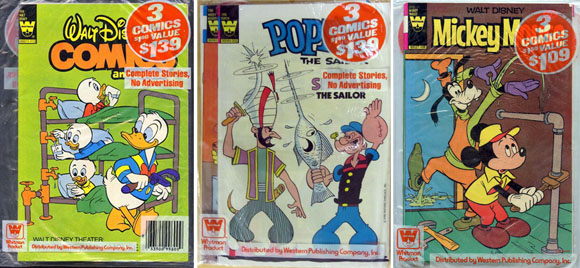 Prices have varied for #480 of this series but it remains on the top ten rare Whitman list and is featured on the CGC Registry Set: Whitman Pre-Pack and Scarce Issues.
Full list of rare Whitman comic books featured on the website: