Woody Woodpecker #191
Whitman, November 1980.

Rare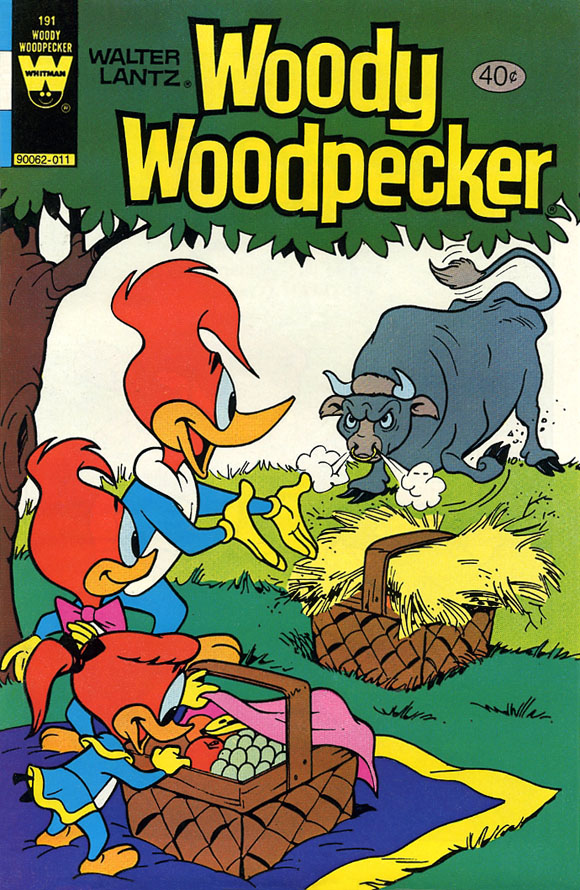 At one time this comic was thought to be one of the rarest Western Publishing comics (Whitman imprint) with less than 100 thought to exist today. The numbers have been revised a little since then but this is still thought to be very rare.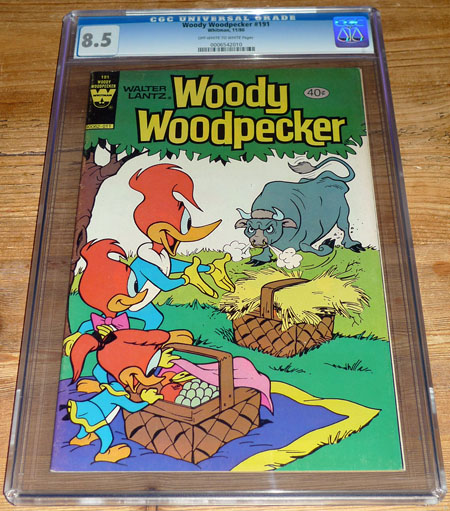 In mid-May 2014, the CGC census recorded 9 gradings of these comics, with the highest at CGC 9.6/NM+ (Near Mint Plus).
Interestingly, #192 of the series was never printed (most price guides note this so hopefully there are no collectors out there looking for it!).
A copy of #191 (for sale in May 2014 grading CGC 8.0) went for only $100 hence a raw NM copy should, in theory, be more valuable but it is hard to estimate the price with any accuracy plus it can take a little competition (demand) at the time of the sale to drive the final value up.
Full list of rare Whitman comic books featured on the website: