Mickey Mouse #208
Whitman, August 1980.

Rare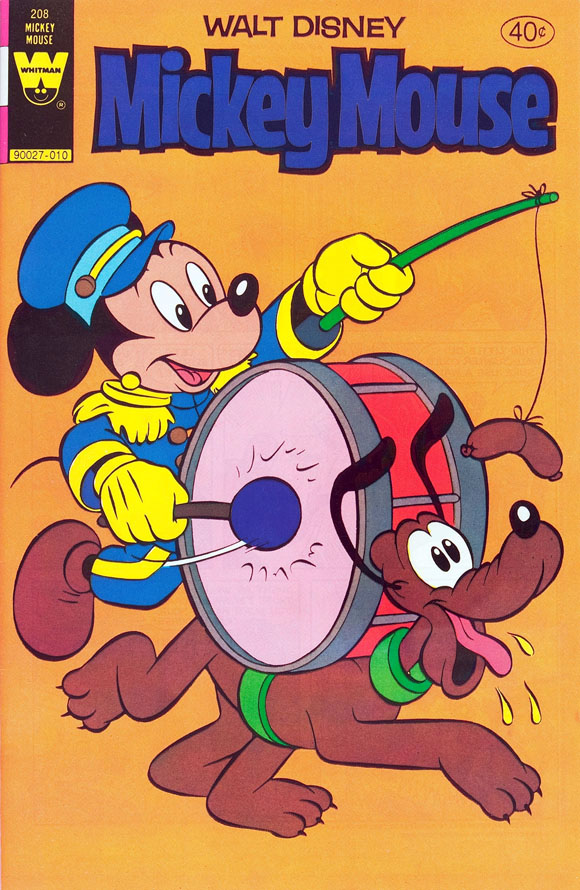 This is another rare Whitman comic, only available in pre-packs so was not distributed to either comic shops or to newsstands.
In late 2014, the CGC census recorded 24 gradings of these with four 9.6's at the top of the pile.
Sales are infrequent but they can occasionally be found at reasonable prices although Doug Sulipa recently sold a CGC 9.4 for an astounding $699 on ebay in August 2014.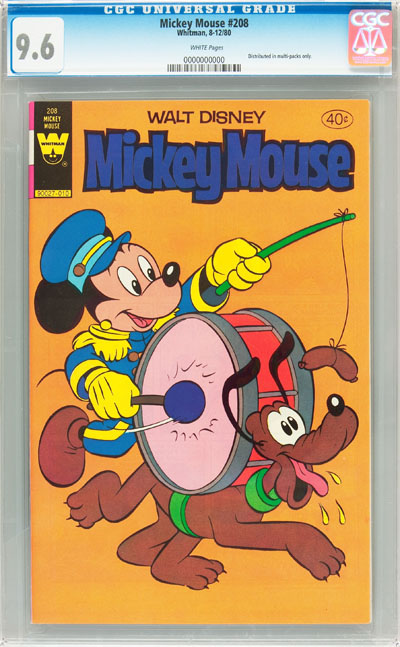 Full list of rare Whitman comic books featured on the website: