Winnie The Pooh #22
Whitman (Walt Disney Productions), December 1980.

Rare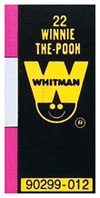 Here is another rare Whitman comic, that was only distributed in three comic multi-packs, primarily to toy shops, drug stores, dime stores and some department stores.
Western Publishing (who owned the Whitman imprint) had a number of distribution and printing problems back in the early 1980's leading to a number of specific comic issues becoming very hard to get hold of, including this one.
The Winnie the Pooh series ran for 7 years, ending in 1984 with issue #33. This issue, #22, is the rarest of all and is sought after by many Pooh collectors.
Above is the simple but effective line art for the cover with Pooh ready to catch a wobbly little Piglet. Below is the finished cover: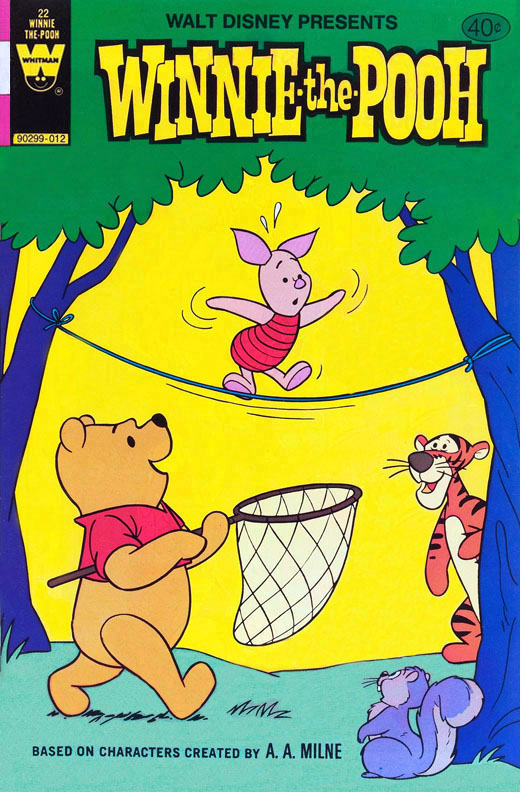 Sales are few and far between for these but expect to pay over $100 for any highly graded copy.
Full list of rare Whitman comic books featured on the website: