1963 Platinum and Gold Variants
Image Comics, April 1993.
Platinum

Rare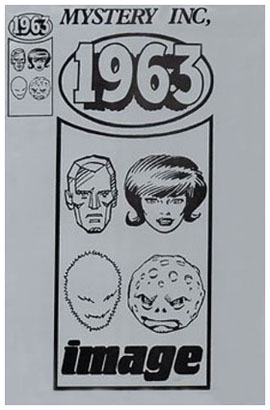 Gold

Rare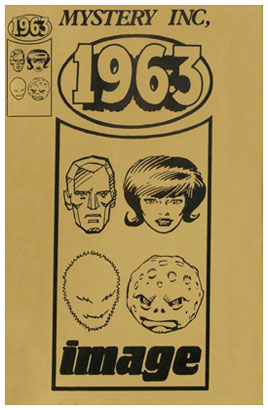 1963 was a six issue limited series created by Alan Moore, Dave Gibbons and Rick Veitch as a pastiche of early 1960's Marvel comics.
Above are the platinum and gold variants produced in conjunction with Chaos Comics in England, which were sold at a fundraiser for Cancer Research (a UK based charity).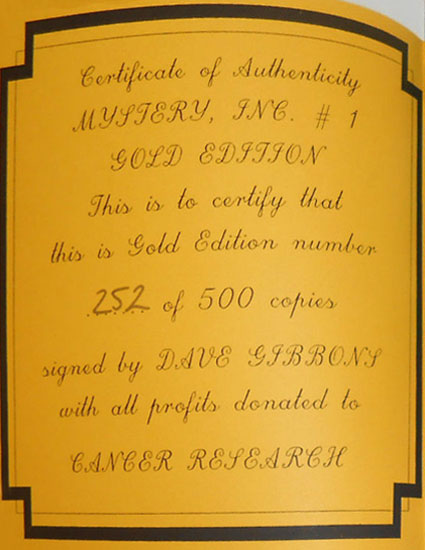 The comics themselves were standard copies of issue #1, Mystery Incorporated (a homage to the Fantastic Four), but had additional platinum or gold covers stapled on top and a certificate of authenticity bound between the two covers. Each was also signed by artist Dave Gibbons on the inside of the outer cover of the comic.
Below is the standard edition of 1963 #1: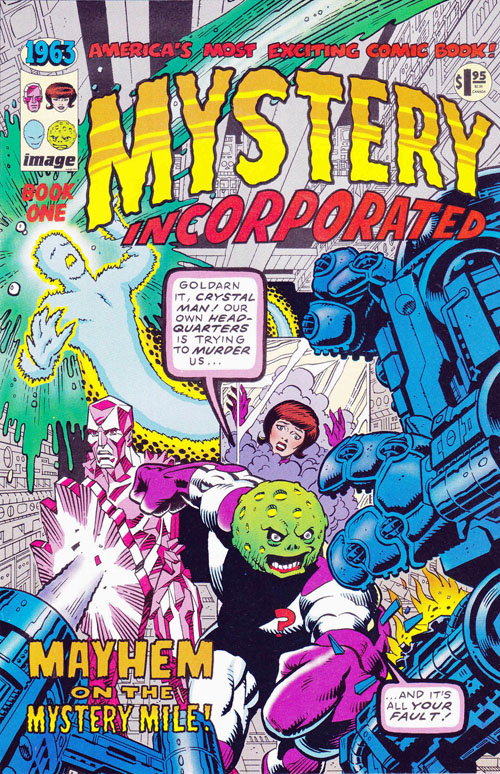 The Platinum and Gold variants do come up for sale every now and then but they are pretty rare and a top condition Platinum variant could make a few hundred dollars (note that the guide price here is just a guide as there have been very few sales of these).
As well as these charity variants, a number of ashcan variants also exist for the series: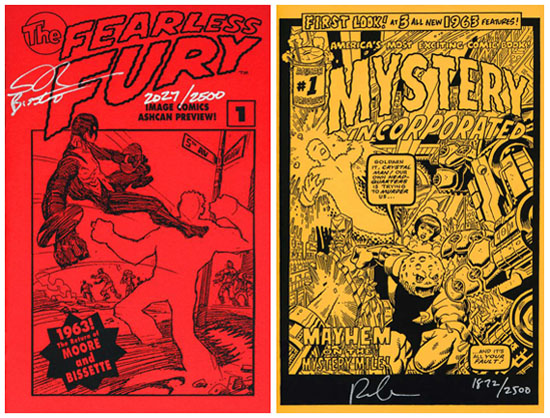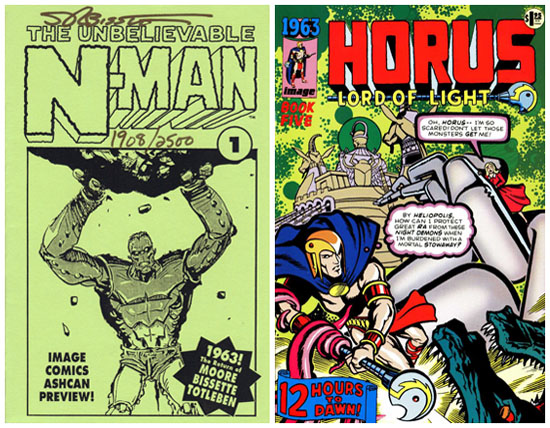 The first three had a distribution limited to 2,500 and each was signed; the last one pictured is more common and came free with Hero Illustrated magazine. These are all reasonably easy to get hold of on auction sites such as ebay and most are available for under $20 (some for a lot less).