Gotham City Sirens #1: J.G. Jones
1:25 Retailer Incentive Variant
Diamond Code: APR090159 ; ISBN/UPC: 7-61941-27317-4-00121

In Shops: 2009-06-24 ; 32 Pages ; SRP: $2.99

DC Comics, published Date: August 2010.

Low Dist.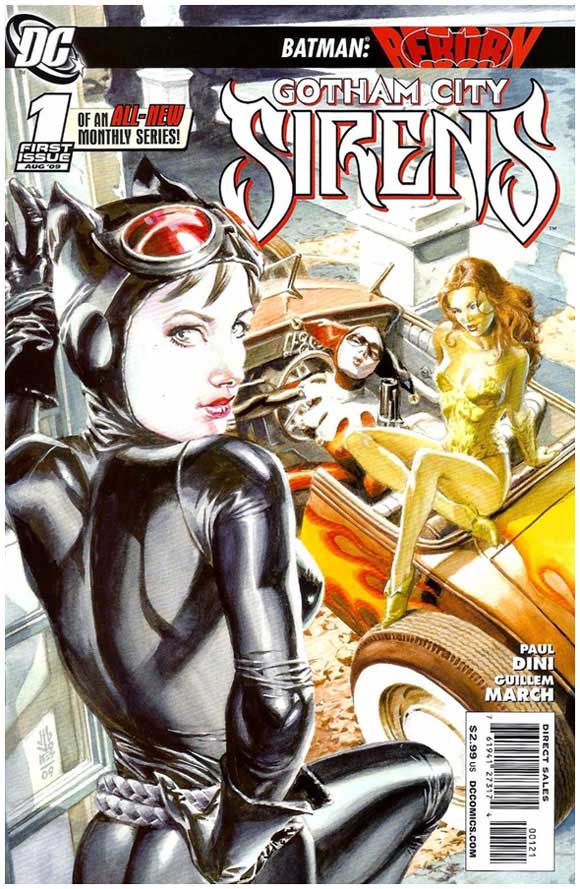 This is the retailer incentive 1:25 cover by artist Jeffrey Glen "J. G." Jones.
There were 2 other editions of this issue: the first print standard cover by Guillem March (ISBN/UPC: 7-61941-27317-4-00111 / Diamond code: APR090158) and the second print, again by Guillem March (in shops: 2009-08-12 ; ISBN/UPC: 7-61941-27317-4-00112 / Diamond code: JUN098042), both shown below: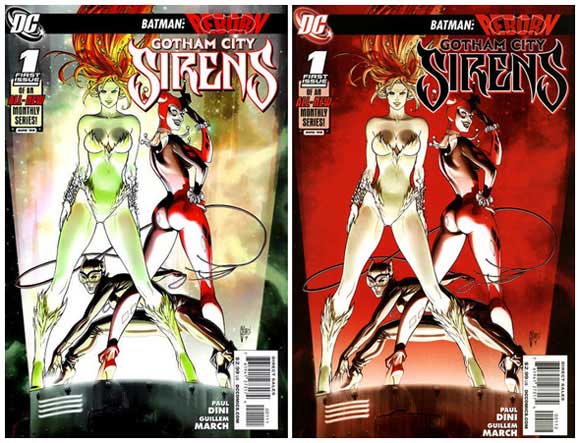 The solicitation for the issue reads:
"This all-new series features the bad girls of Gotham City! Catwoman, Poison Ivy and Harley Quinn are tired of playing by other people's rules regardless of which side of the law they're on. These tough ladies have a new agenda that's all their own, and they'll use any means necessary to pursue it. But can they get along and work as a team? And who will get hurt along the way? DETECTIVE COMICS and STREETS OF GOTHAM writer Paul Dini kicks off this brand-new ongoing series with amazing artwork by Guillem March (JOKER'S ASYLUM: POISON IVY, GOTHAM GAZETTE)".
Mention is also made of the incentive in the Diamond preview:
"Retailers please note: This issue will ship with two covers. For every 25 copies of the Standard Edition (with a cover by Guillem March), retailers may order one copy of the Variant Edition (with a cover by JG Jones). ".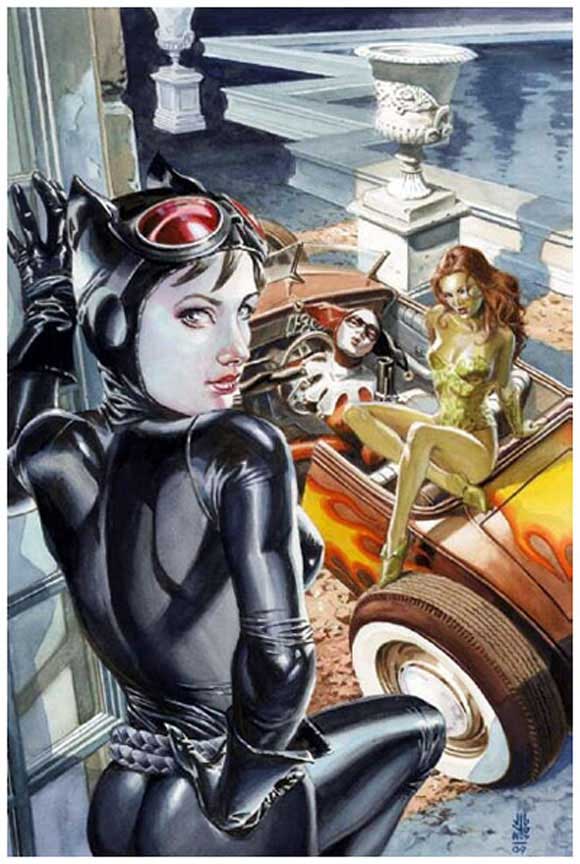 In early June 2017, the CGC census had 64 recorded gradings (47 in 9.8, three of which were on Signature Series) for the J.G. Jones cover, which is categorized generically as "Variant Cover" in the census (CBCS have this as the "Jones Retailer Incentive").
Interest in this variant has been high since rumours circulated of a film with the same title driving up the price of this rarer variant cover featuring the three notorious criminals.