Global Frequency #1 RRP
DC/Wildstorm Comics, December 2002.


Rare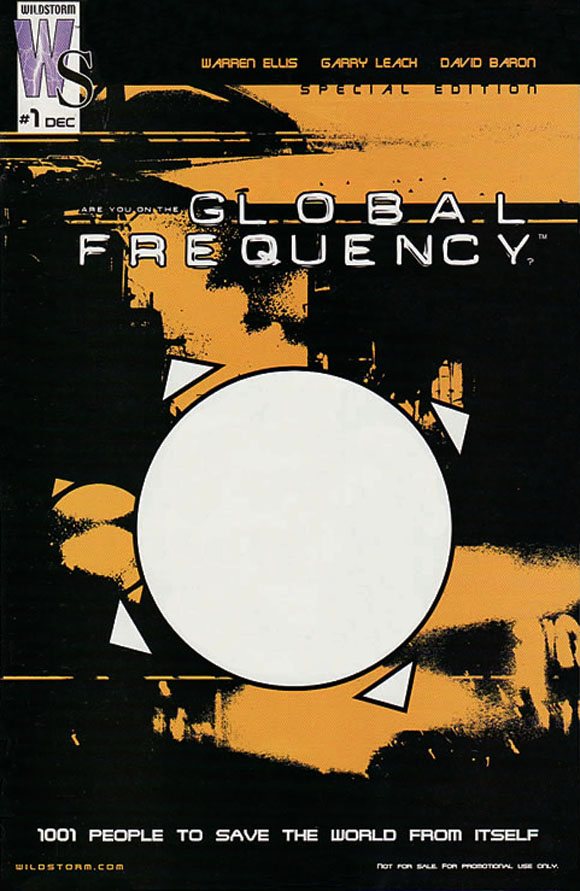 This is one of three comics given out by DC at their Retailer Roundtable Program (RRP) conference in Burbank California in 2002 for select retailers. The other two were the incredibly expensive Batman #608 and the equally rare Fables #6 all of which were limited to around 200 copies each.
The Global Frequency RRP is less well known and certainly the cheaper of the three but it has gained some ground with multiple possibilities of the comics being made into a TV series: once in 2005 (which included an unaired pilot episode that was leaked to the internet), again in 2009 and once again in late 2014, where it was announced Fox would produce a new pilot.
CGC denote these as "Special Edition" and also note "Promotional Issue" on the CGC label; as of early January 2015, CGC had recorded only 13 gradings of the RRP in their census.
Sales are few and far between hence the guide price is just that and high grade copies will likely go for more.
Related comics:
Global Frequency #1 RRP (this comic)