Grendel #1 and Primer #2
Comico, 1983 (Grendel) and 1982 (Primer).
Grendel #1

Low Dist.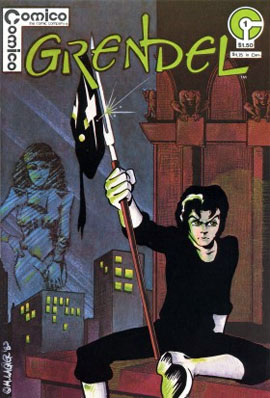 Primer #2

Low Dist.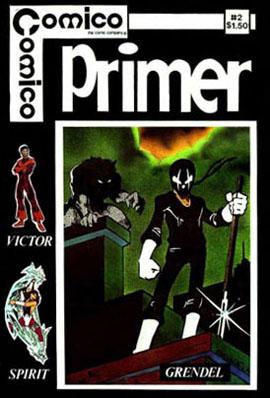 &nbsp
In the epic story of Beowulf, from an Old English poem set in Scandinavia, Grendel is taken by many to be some kind of man-eating monster, possibly a descendant of the biblical character Cain (who commits the first murder and is sometimes seen as an ancestor of evil).
In comics, Grendel first appeared in Comico's Primer #2, with art and story by Matt Wagner, with a second appearance (and origin) in Grendel #1, also by Comico. The Grendel covered in these earlier stories is Hunter Rose, a youthful genius who wrote novels by day and ran a criminal empire by night.
Grendel seems to be a satanic spirit of aggression or evil, which consumes those who are possessed of it. Whilst Hunter Rose is the first Grendel Wagner depicts, there are hints of others in times gone by.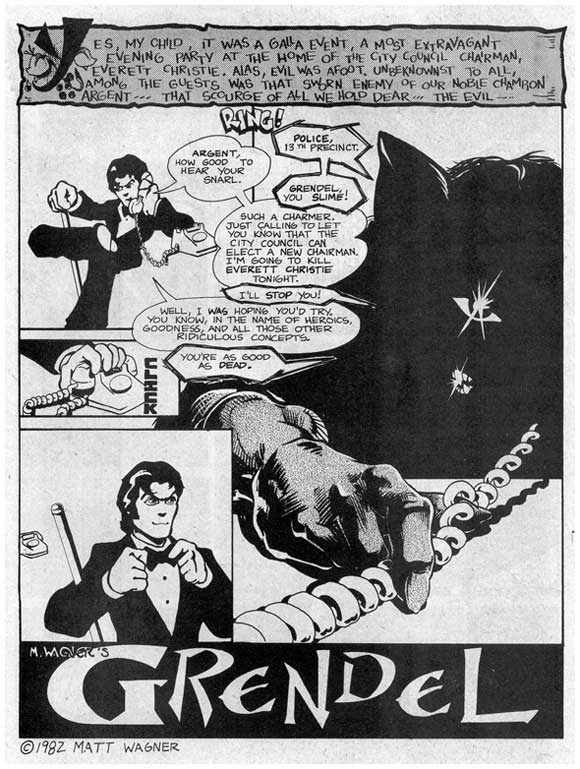 Note that some websites mention that Grendel first appeared in Primer #1 in an advert (something I repeated here) but several owners of Primer #1 have been unable to find any appearance at all in Primer #1. The advert in question may have been a separate poster or flyer for comic shops but could also be the page below that appeared in Primer #2: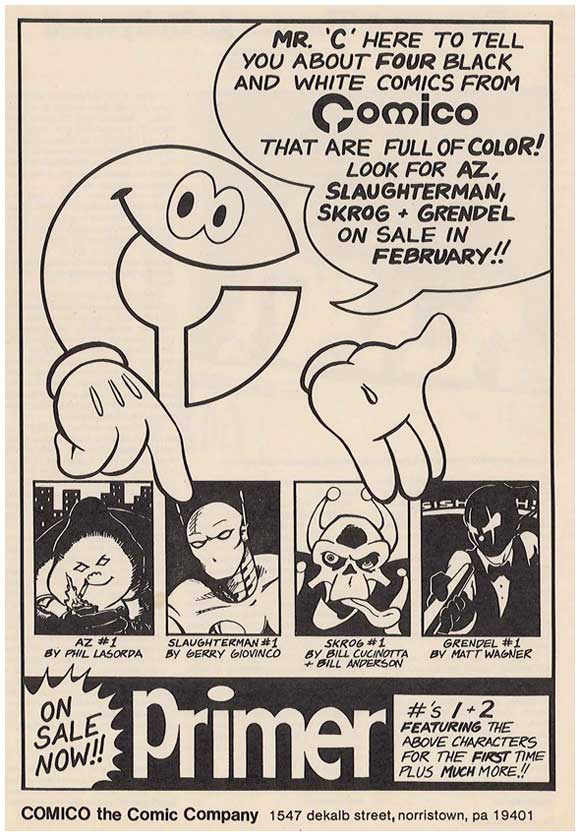 Comico was founded in 1982 but it struggled and, within 8 years, it faced bankruptcy, eventually expiring later in the 1990's. These comics came early in Comico's existence and the print runs were quite low (although it is very difficult to pin down actual numbers hence some educated guessing was applied in the quantities quoted).
Below is an old ordering information sheet, circa 1982: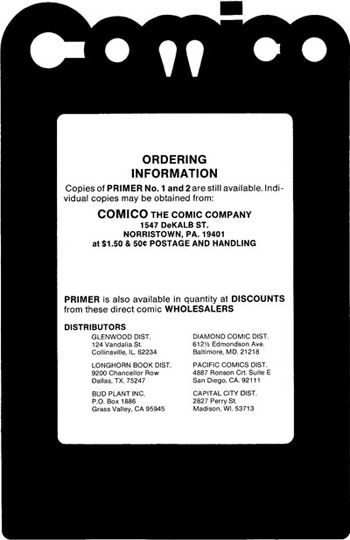 In early June 2021, CGC recorded 353 gradings of Grendel #1, with twelve in the top grade of 9.8; they also recorded 662 gradings of Primer #2 (with "1st appearance of Grendel & Argent" noted on the label) with just over 6% (41) in the top grade of 9.8: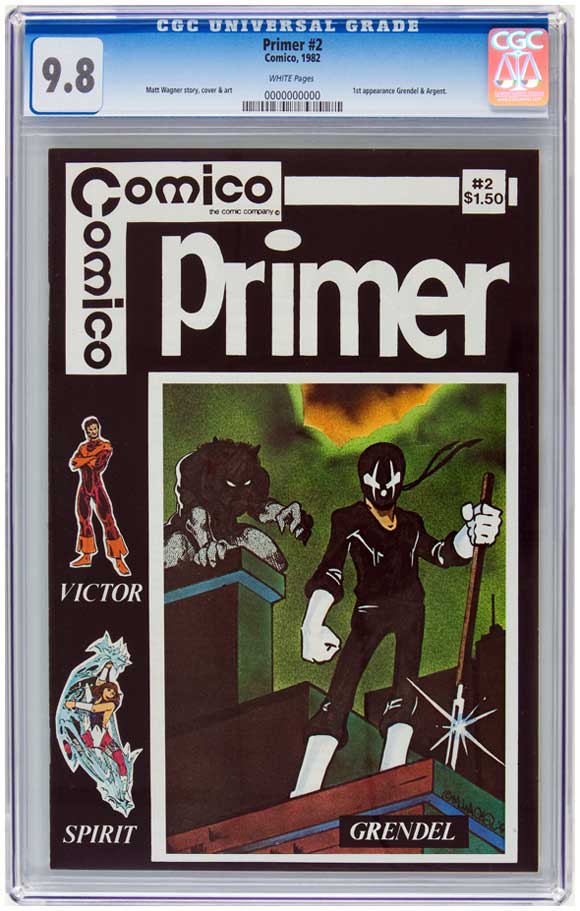 At that same time, CBCS recorded 45 gradings of Primer #2 (with only one in the top grade of 9.8) and 17 gradings of Grendel #1 (with, again, only one in the top grade of 9.8).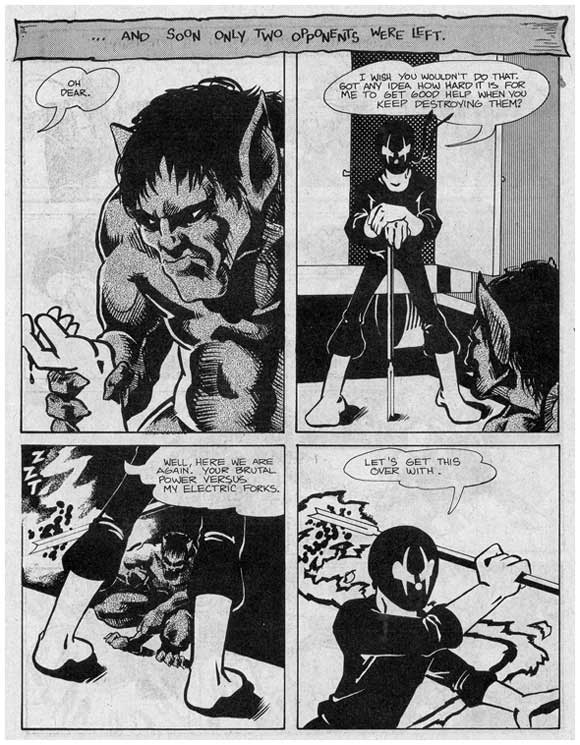 Although rare, there are usually a few of these comics available on eBay at any one time.