Popeye (Classic) #65 Len Danovich 1:10 Zombie Cover Variant
Diamond Code: OCT170520 ; ISBN/UPC: 8-27714-00376-5-06521

In Shops: 2018-01-03 ; SRP: $4.99 ; Pages: 32

IDW, published Date: December 2017.

Rare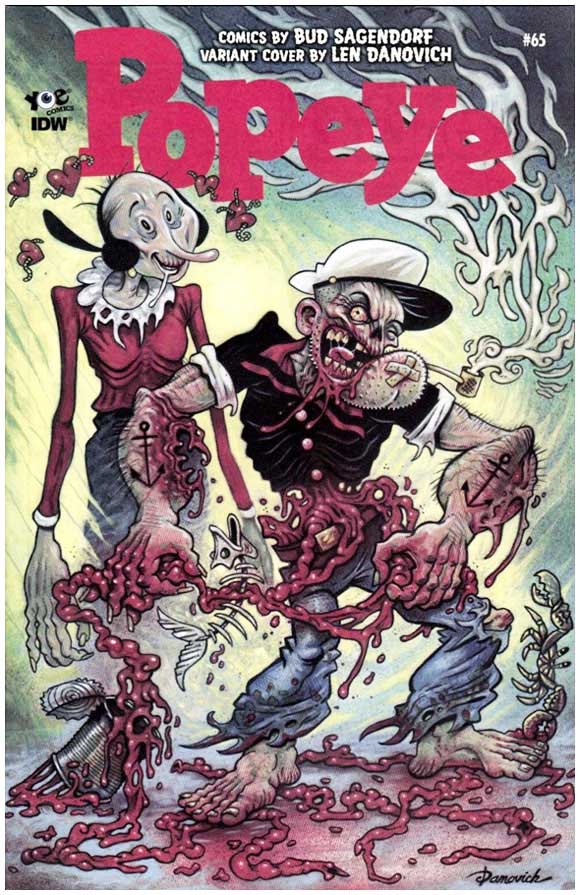 This is the alternate Cover by Len Danovich, which was a retailer incentive variant where one copy was given for every ten copies of the standard cover editions ordered.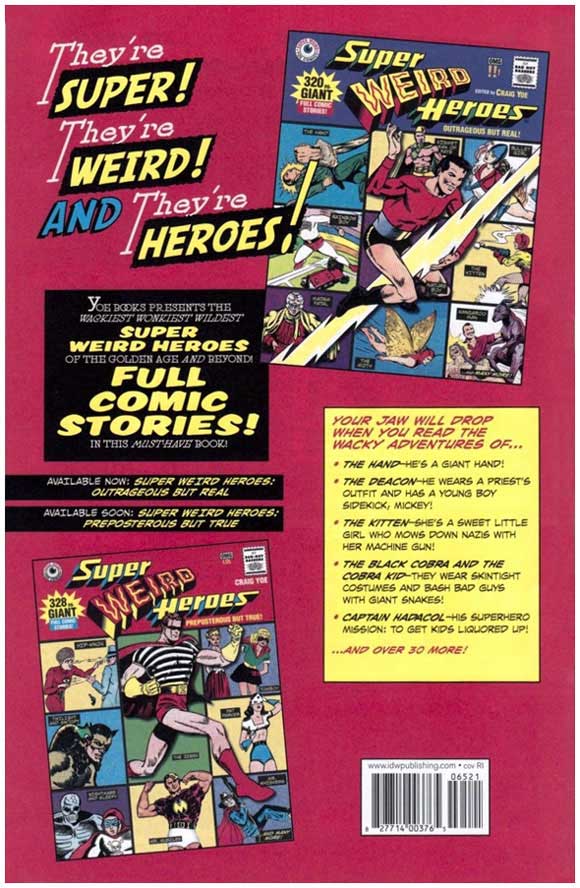 The preview for the comic simply states "See all the gang in hilarious adventures: Popeye, Wimpy, Swee'pea, and O.G. Wotasnozzle!". The comic is part of the Classic Popeye series from IDW, which is a digitally remastered reprint of Dell's Popeye #65, written and drawn by Bud Sagendorf: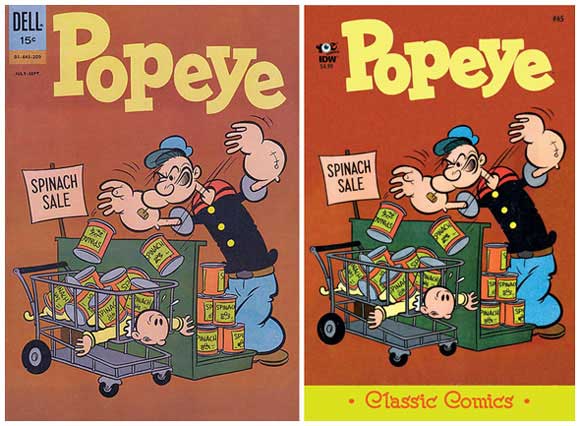 The original comic retailed at 15 cents in 1962 whereas the 2018 reprint retailed for $4.99. The reprint had a much smaller distribution and the number of 1:10 copies distributed could be very small indeed but there could also be other non-distributed copies as well (e.g. complimentary copies, file copies and other copies not sold at that time).
In mid February 2018, the CGC census recorded kust two copies of the "Retailer Incentive Edition" both at 9.8 (Near Mint / Mint) but that was just a month after it went on sale so early days.
The variants do seem quite rare and pricey; copies of the 1:10 were going for $20 at the time of release but the realized sale prices were well over 10 times that just a month later.