Harley Quinn #1
Bulletproof Comics Pink Variant
DC Comics, October 2016.

Rare
This is a Bulletproof Comics And Games exclusive variant (with the wall behind Harley Quinn given a mostly pink color) with cover art by Gabriele Dell'Otto.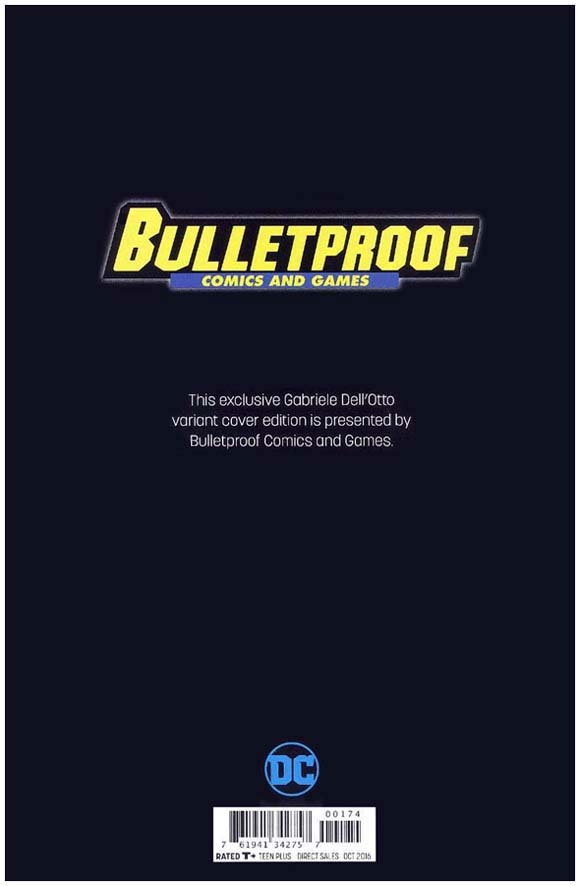 The comic original went on sale through Bulletproof Comics' website at $50 per copy (limited to 2 per customer). Realized aftermarket sales, on sites such as ebay, soon hit $75 in July 2016, escalating to $200 by the end of August and then up to $300 in early September 2016.
The print run was stated as 1,000 by Bulletproof Comics but 200 were reported to them as damaged. The extent of the damage to the 200 was not detailed at the time but 800 only were put up for sale originally by Bulletproof Comics, mostly via their website but some were kept to be sold at the NY Comic Con (held in October 6-9, 2016, at Javits Center in Midtown Manhattan).
Below are the other two Gabriele Dell'Otto variants that had the same cover art, the Exclusive Color (Limited to 3,000 copies for $25 each) and the Exclusive B&W (Limited to 1,500 copies for $32 each):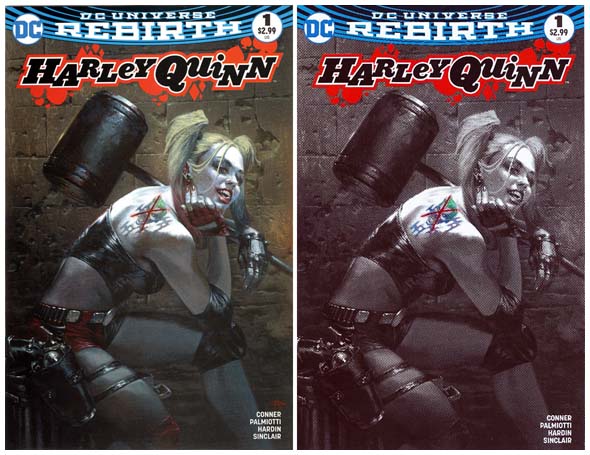 It is hard to guage if the pink variant will escalate further in price in the short term but is certainly one to watch.