Fruit of the Loom Presents Mini Giveaway Flip Book (one-shot)
DC Comics, December 1999; Pages: 16.

Low Dist.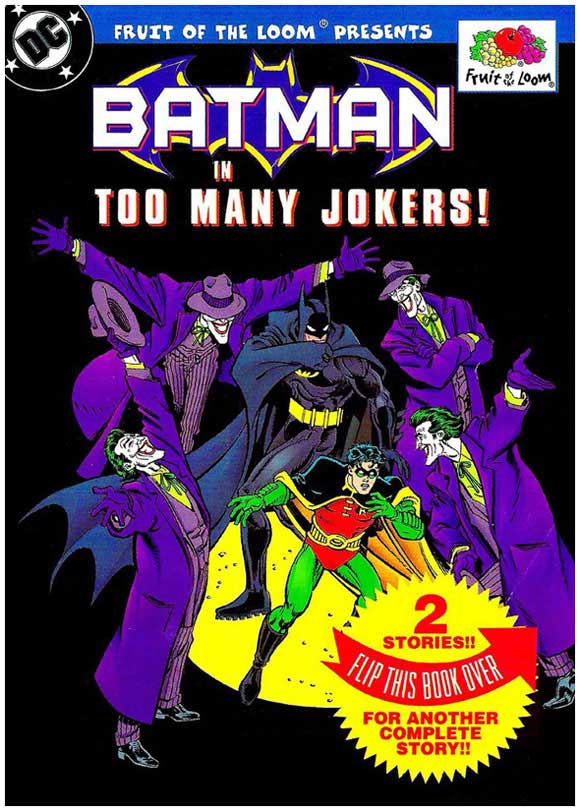 This comic is a flip comic with one Batman cover and story called "Too Many Jokers!" and a Superman cover on the flip side with a story called "Riddle of the Senseless Crimes!".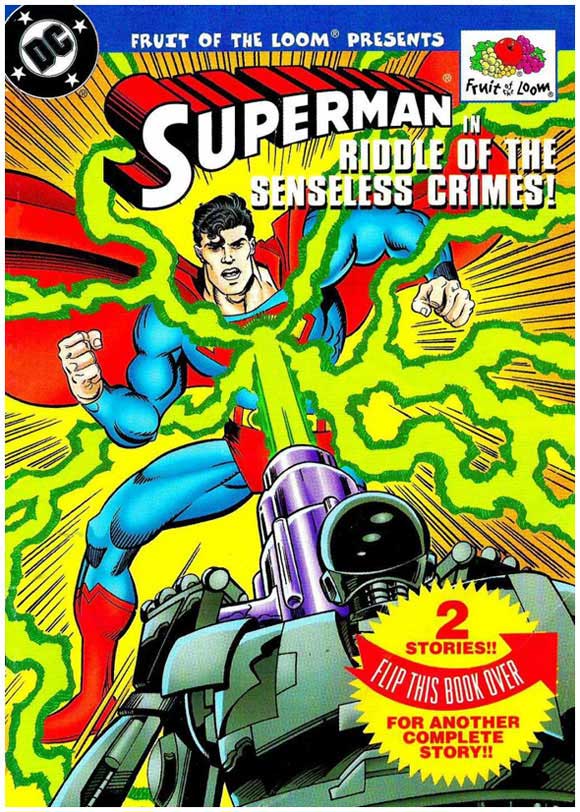 The comic was a promotional comic, with art by Joe Staton and Sal Buscema, given away by U.S. clothing firm Fruit of the Loom with DC themed underwear ("Underoos").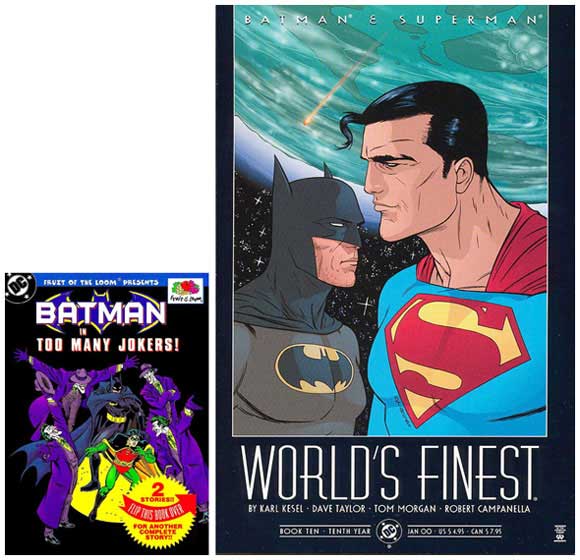 The comic is also a mini comic (3.75 inches wide by 5.25 inches tall) and above is a comparison with a standard sized comic to the right.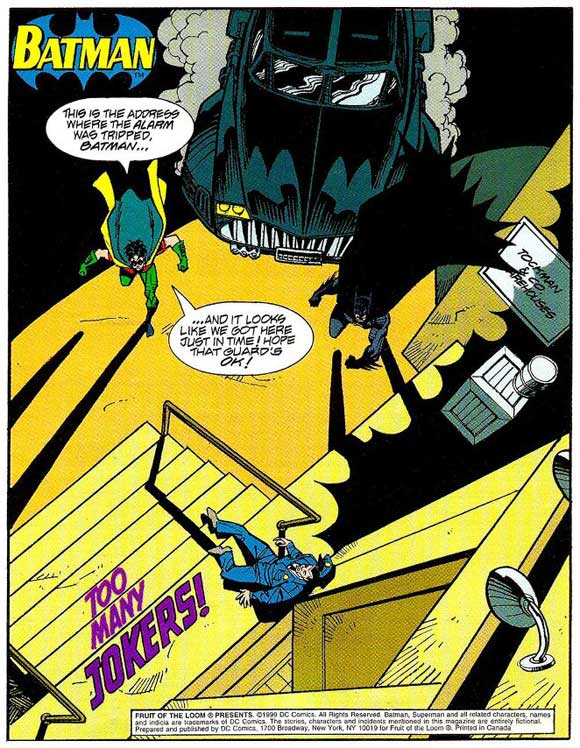 In late May 2018, CGC had graded only two copies of "Fruit of the Loom Presents #nn"; a sample CGC label is shown below:

These are quite hard to come by and there are also not many recent sales hence the guide price is very much an guesstimate.