Danger Girl #2
Ruby Red Smoking Gun
Red foil logo Variant
Cliffhanger (Image Comics), May 1998.

Rare
Image produced numerous versions of #1 and #2 of Danger Girl and this is the rarest of all. This is in fact a variant of a variant: there is a "Smoking gun" variant, which had a print run of 4,000 copies and two variants of that: a platinum foil logo variant (1,000 copies) and this comic, which has a dark red foil logo giving it its name: the ruby red variant.
As a side note, Artist J. Scott Campbell was apparently appauled at the number of variants produced in the series and also the pricing of them.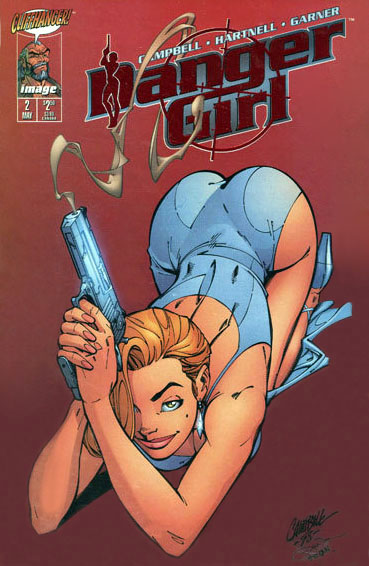 CGC have graded around 6.5% of the total print run on the Ruby Red variant and high grade copies can realize well over $1,000. Given the age of the comic, prices will have settled down so are unlikely to reduce, especially given the low print run.
Below are the regular smoking gun variant and platinum variant: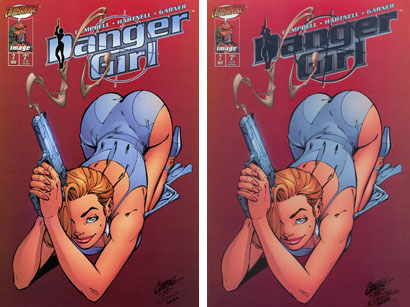 Note that, in January 2012, the cover was reprinted on a limited #comicmarket variant of issue #1 of the "Danger Girl: Revolver" mini-series by IDW.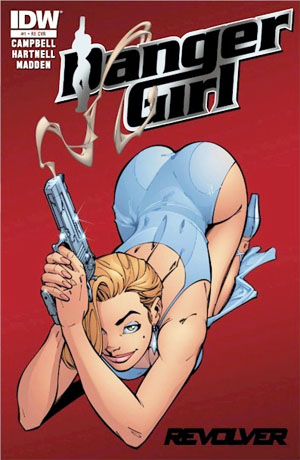 These are going for pretty healthy prices themselves (around $25) but won't come close to an original Ruby Red variant with the Cliffhanger/Image logo.